Hands on with AirPlay 2 on the Libratone Zipp and Zipp Mini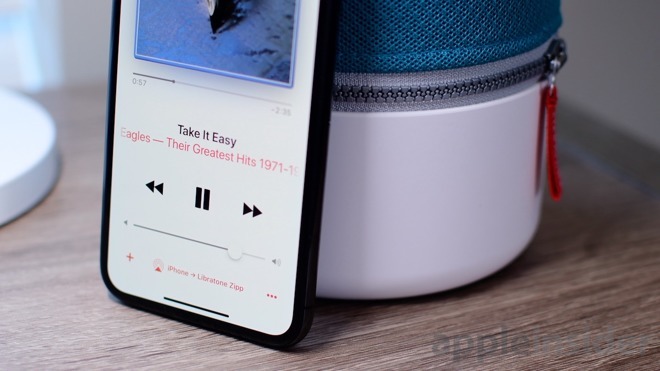 Libratone Zipp and Zipp Mini now support Apple's AirPlay 2, bringing new features and improved features to the powerful portable speakers. AppleInsider walks you through how to update, and how performance has changed with the latest update.
What sets the Libratone Zipp and Zipp Mini apart from other speakers is their versatility. They work with AirPlay 2 and Bluetooth in a variety of different scenarios. You can be at home, use them on Wi-Fi while plugged in, and also be used while on the go using Bluetooth and the built-in battery. So far, these are also the only battery-powered, portable AirPlay 2 speakers.
AirPlay 2
AirPlay 2 is Apple's first major update to AirPlay since it replaced AirTunes. It has a much-increased buffer for improved stability, and most importantly, the ability to send audio to multiple speakers at once.
There is also decreased lag between the host and client devices in most situations.
Learn more about how to use AirPlay 2 with AppleInsider's guide.
AirPlay on the Libratone Zipp and Zipp Mini
We were very impressed with our initial impressions of the Zipp, and they've been cemented with the update to AirPlay 2.
As soon as we had the update installed, we noticed improved performance right away. There was a significant decrease in lag as we cast audio from our iPhone to the Zipp. Play/pause was also quicker than previously.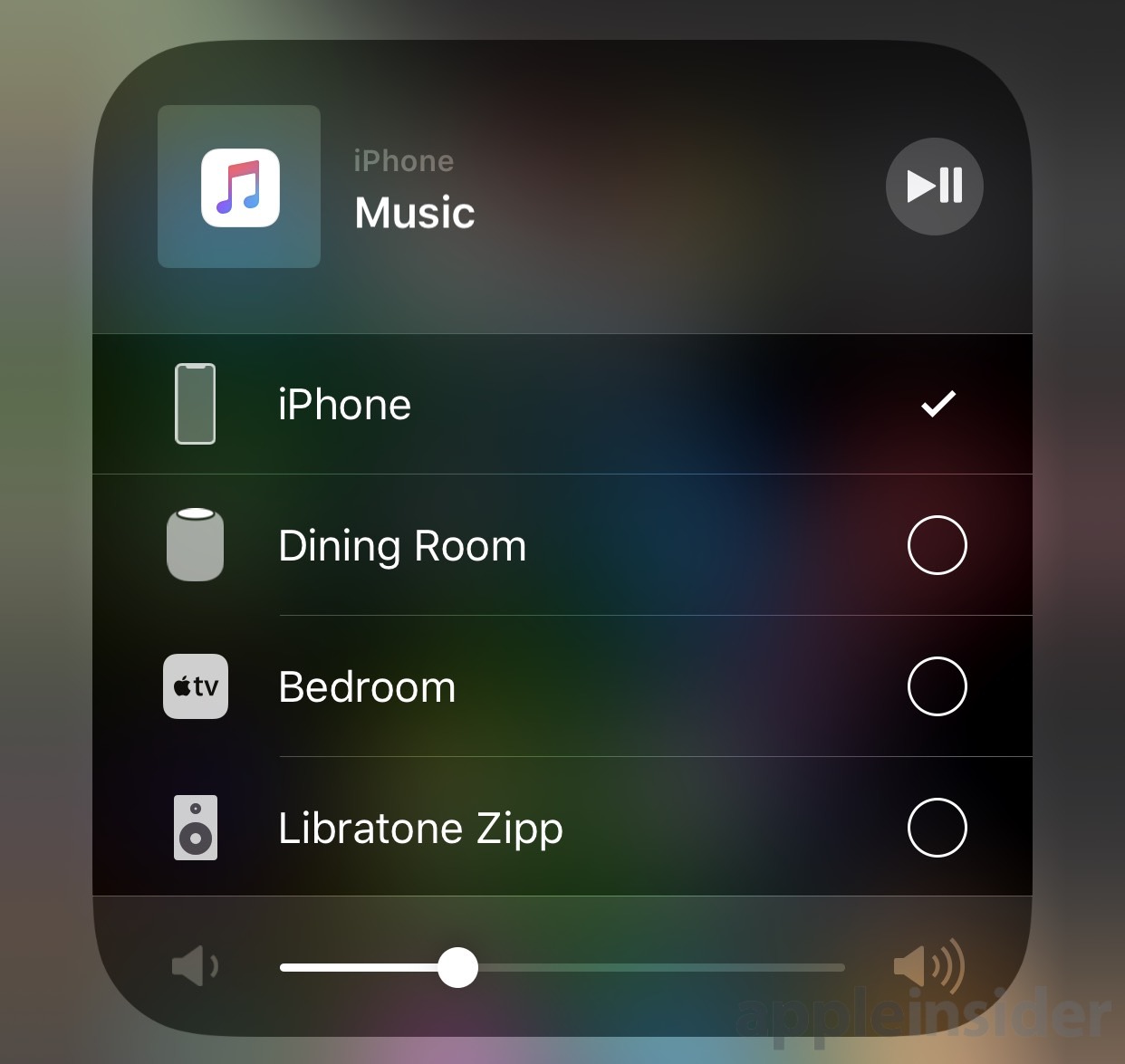 We could easily stream audio to our HomePod, Sonos Soundbar, and Libratone Zipp at the same time, with no issues.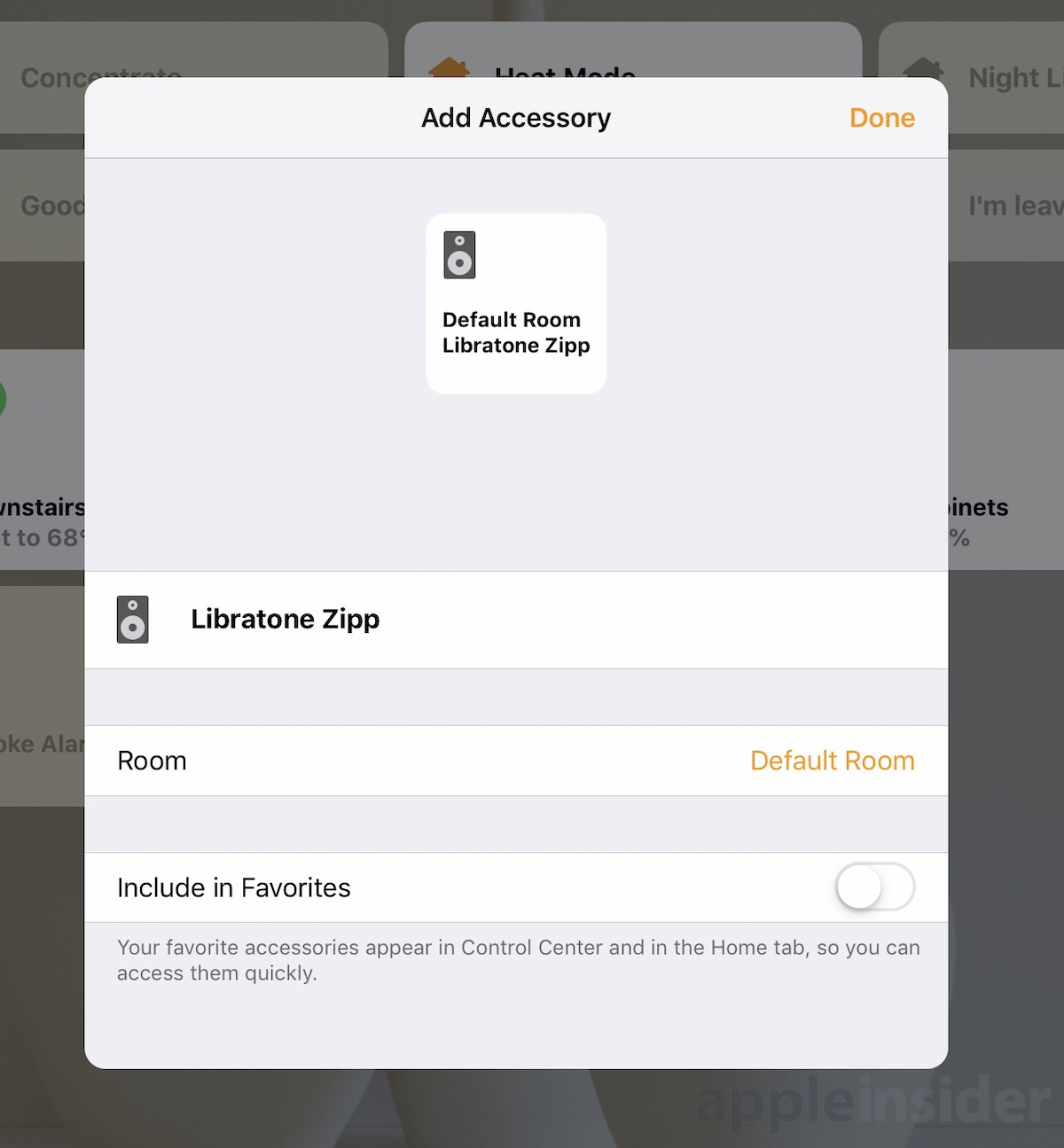 If you go to the Home app, tap "add accessory", then choose the "have no code" option, you should see the Zipp become available. By adding it to the Home app you can change the name, the room, and gain Siri control.
Like any other third-party AirPlay 2 speaker, there are limitations. It doesn't get its own card in the AirPlay 2 interface. That feature is limited to Apple's own devices such as the AirPort Express, Apple TV, and HomePod.
Updating your speaker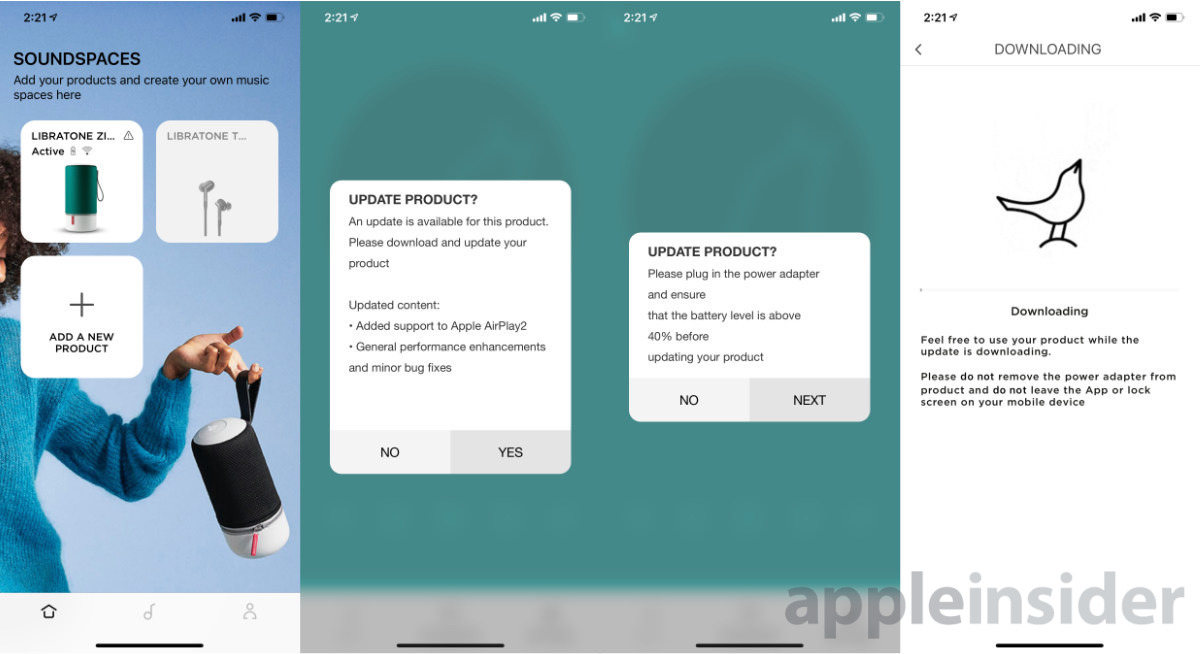 Updating your Zipp or Zipp Mini is quite easy. Simply launch the latest version of their accompanying iOS app, and you should see an exclamation point on the top right corner of the device's card. When you tap the card, an alert will appear informing you of the pending update and the changes. Install the update and you can now playback your tunes via AirPlay 2.
Where to buy
Libratone also announced that the Zipp Mini would soon be available within select Apple Store nationwide in Atlantic Deep starting on October 17th.
Both the Libratone Zipp and Zipp Mini come in your choice of five colors: Cloudy Grey, Deep Lagoon, Graphite Grey, Nordic Black and Victory Red. The Zipp retails for $299 with all five color choices available at Amazon. The smaller Zipp Mini sells for $249 and is also available at Amazon.com.