App bundles expand to Mac apps and free apps with subscriptions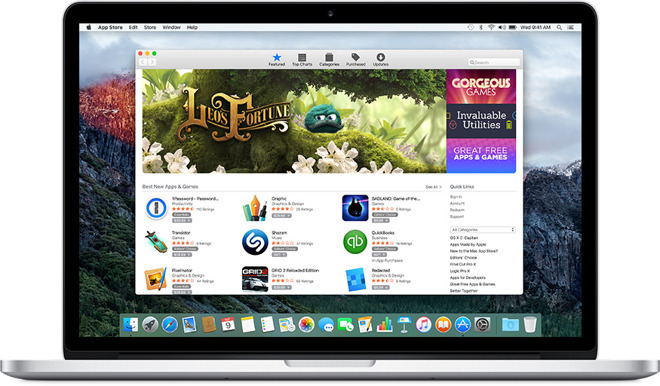 Apple on Tuesday announced an expansion to its app bundles sales options, allowing Mac developers and those marketing free apps with subscriptions to group up to ten apps together into a single purchase.
Announced through Apple's developer web portal, the policy change enables app makers to sell their wares in bulk at discounted prices.
For example, game developers might take advantage of app bundles by offering multiple installments of a series to customers with a price reduction, stoking sales of older software. Developers who specialize in a particular genre, like photography or system utilities, can also leverage the sales technique to introduce buyers to new software.
The introduction of Mac app bundles arrives more than four years after the discount program landed on Apple's mobile platform with iOS 8. At the time, Apple featured bundled app collections on the iOS App Store's main landing page, complete with links and separate reviews for the app groupings.
In addition to Mac apps, Apple is allowing developers to offer an auto-renewable subscription to access select app bundles. The marketing move is in line with the company's push into subscription pricing.
While the App Store gained popularity with software sold through relatively inexpensive one-time payments, Apple is urging developers to adopt subscription pricing and sales. Not only do recurring payments allow developers to offer free trials of for-pay apps, but the constant revenue stream provides means to routinely update titles with new content. Further, subscriptions can help offset costs for backend services like server fees.
Apple in 2016 revised App Store subscription policy to incentivize recurring sales models, dropping its customary 30 percent cut of App Store revenue to 15 percent on subscriptions older than a year.