Akitio's Thunder3 Dock Pro offers 10-gigabit Ethernet to MacBook Pro, iMac owners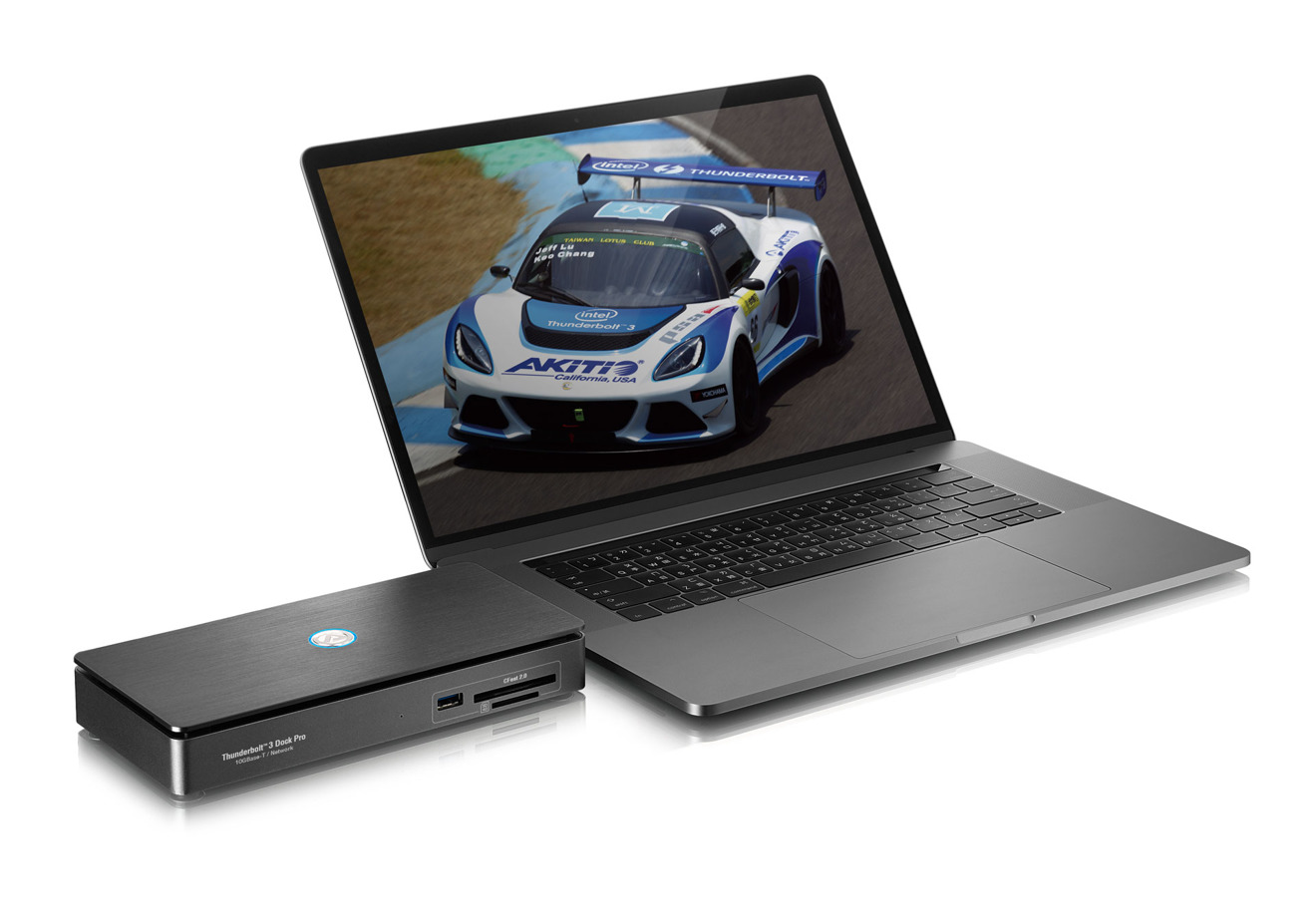 Akitio is now shipping the Thunder3 Dock Pro, a new Thunderbolt 3 dock for Macs promising an array of options, including a rare example of a 10-gigabit Ethernet port.
The dock also includes a second Thunderbolt 3 port, which like the main connection can deliver up to 60 watts of power. If needed it can be used for USB 3.1 Gen 2 and DisplayPort peripherals.
The product also has a dedicated DisplayPort link, however, as well as an eSATA host port, and a USB 3.1 Gen 1 hub with three Type-A ports. Photographers and videographers can make use of a front-facing card reader that handles CFast 2.0 and SD 4.0 up to 370 megabytes per second.
The dock is the first one to offer a 10-Gigabit Ethernet port in conjunction with other ports. The company also has a standalone Thunderbolt 3 10-Gigabit Ethernet "dongle" as well.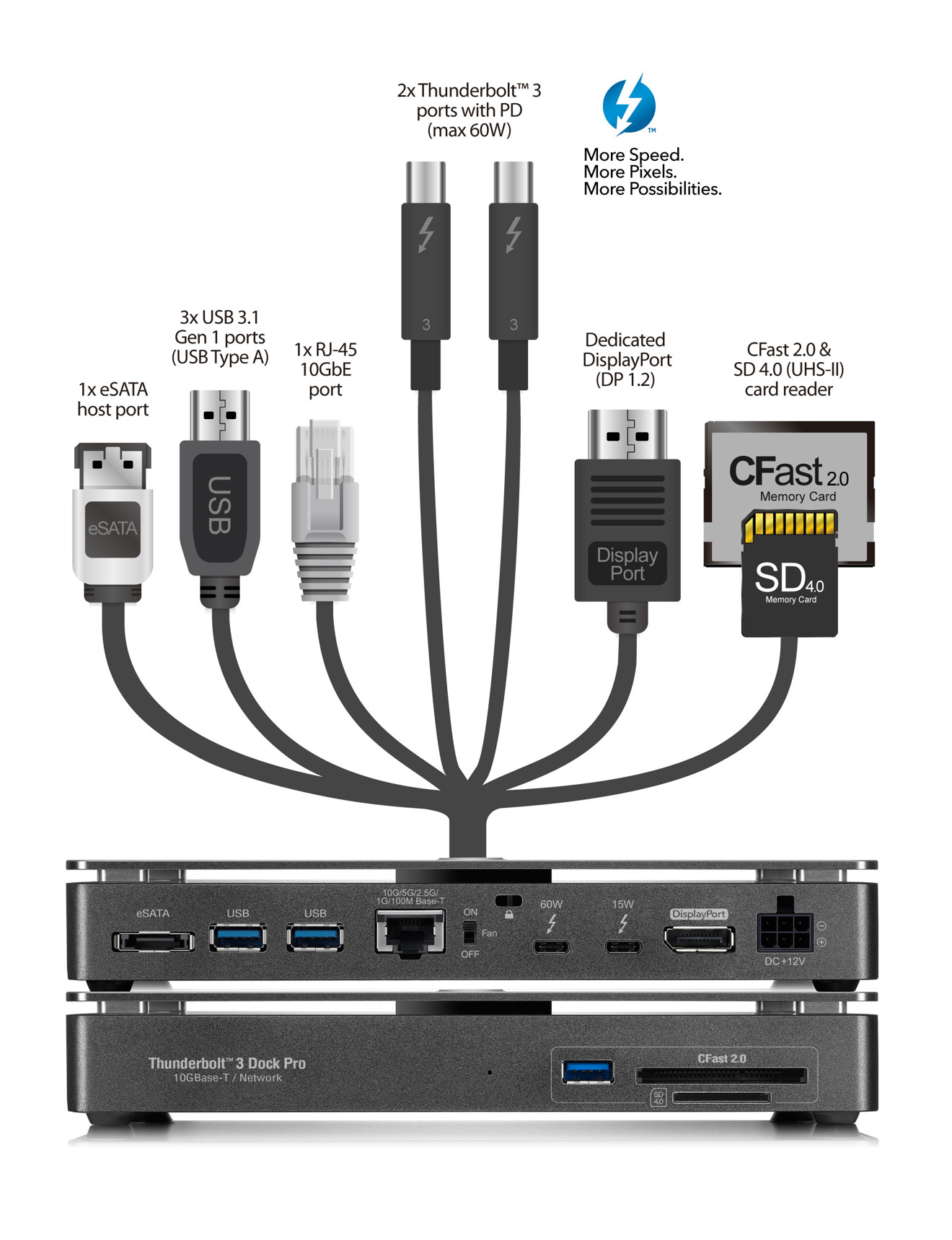 To keep heat under control the dock is equipped with its own cooling fan, but Akitio promises that it should run noiselessly in all conditions.