Apple looking at $2 billion from Search Ad business alone by 2020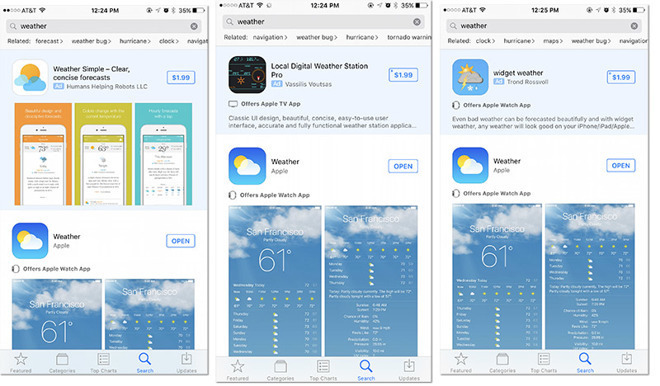 An analyst is predicting that Apple's Search Ad business will generate $500 million in fiscal year 2018 alone — with it potentially quadrupling without any extra push by Apple or increase in ad prices by 2020.
In a note seen by AppleInsider Bernstein analyst Toni Sacconaghi claims that the $2 billion figure is "conservative. Should the goals be reached, Search Ads alone will generate as much revenue as Apple Music did in fiscal year 2017, but given that it has to pay almost nothing for acquisition costs, the margins are dramatically higher.
Apple's Search Ads service is part of the "Services" revenue stream. In July, Apple shattered the record for Services revenue with $9.5 billion in revenue — a 31 percent jump year-over-year.
Launched in 2016, Search Ads are an easy way for developers to get discovered on the App Store. Apple's Search Ads are at the top of App Store pages, and specifically labeled as advertisements.
App makers can target potential customers by search keyword, device type, location, schedules and more.
In December 2017, Apple introduced a new basic tier that both offers a simplified developer payment option and a streamlined sign-up process. Unlike the original Search Ads, which was renamed Search Ads Advanced when Basic rolled out, fees are based on app installs, not ad interactions.
Apple expanded the service in August to a total of 13 countries, adding France, Germany, Italy, Japan, South Korea, and Spain to the launch tally.