SAP turns to Jamf to manage its fleet of Macs, iOS devices, and Apple TVs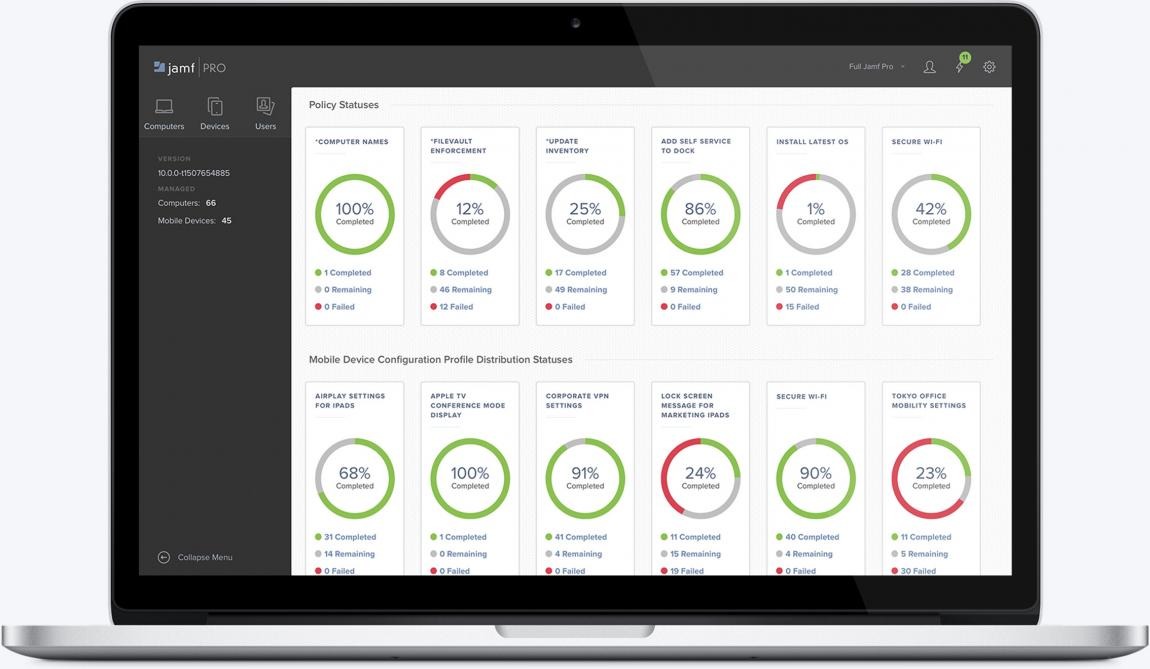 Enterprise software giant SAP has announced plans to use Jamf, an Apple-focused mobile device management platform, to take care of its tens of thousands of Apple devices.
The company will use Jamf Pro to "create a native and integrated IT and user experience across all of its Apple devices," Jamf said. SAP is noted to have some 17,000 Macs, 83,000 iOS devices, and 170 Apple TVs — neither business said what ratio of iPhones and iPads is in use.
The SAP workforce will be able to tap into Jamf Self Service, which provides access to apps and other resources without contacting IT. Jamf's integration with Microsoft Enterprise Security + Mobility should enable automatic compliance management for Mac and iOS devices armed with Azure AD authentication.
Apple and SAP have had close ties for years. In 2016 the corporations partnered on an SDK, training, and other projects, eventually launching the Cloud Platform SDK for iOS in March 2017. The deal has helped to wedge iOS further into the enterprise market.