Jefferies initiates AAPL coverage, sees $177 of a $265 target driven by Services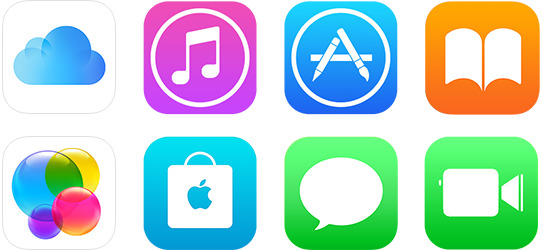 Jefferies has initiated coverage of Apple Stock with a prediction of massive gains over the next year, based on not just iPhone sales, but also the Services revenue that grows as Apple's customer base increases.
In a note seen by AppleInsider Timothy O'Shea of Jefferies Financial Group re-launched coverage of Apple stock after the investment firm took a three-year break in covering it directly.
"We believe AAPL's stable iPhone business will serve as the foundation upon which it can build a massive, recurring and high margin Services business," O'Shea wrotes. "Services growth will be led by App Store and Apple Music, and we see an opportunity to introduce new services over time."
The analyst believes that Apple's revenue will be 25 percent derived from Services by 2020. At the same time, Services will account for 40 percent of Apple's gross profit.
"Applying a higher multiple compared to the lower-margin hardware business, we see a significant opportunity for investors as services alone could be worth $111 to $177 per share by that time," said Jeffries, although China is seen as a "clear risk" to predictions.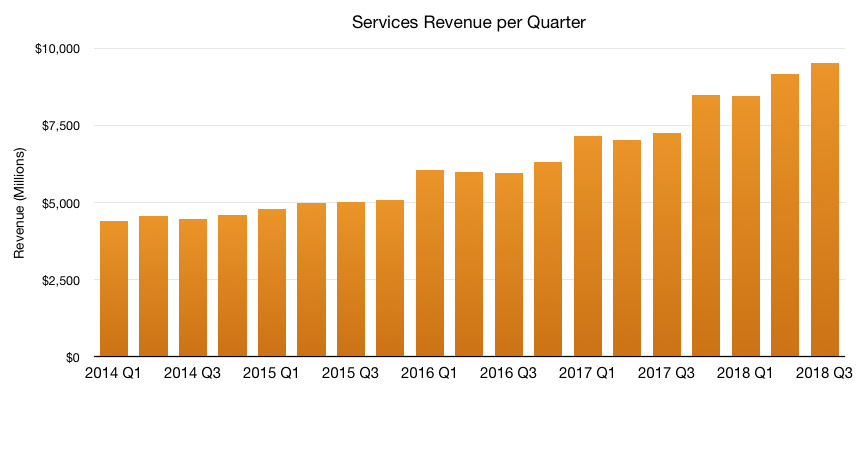 The company is coming off its best June quarter ever, when it brought in $53.3 billion in revenue on the back of 41.3 million iPhone sales. With a higher mix of premium handset sales, revenue from iPhones hit $29.9 billion for the quarter, up 20 percent from $24.8 billion in 2017. The high-end iPhone X maintained its spot as Apple's most popular iPhone model, driving the smartphone's average selling price to $724. Wearables, which includes products like Apple Watch and AirPods, grew 60 percent during the three-month period.
Services also grew during the period, marking the 13th straight quarter of double-digit gains. O'Shea is just the latest analyst to herald Services as a massive source of Apple revenue in the future.
Jefferies' analysts have not always been so positive about Apple's stock, and the effect that the company has on other firms that rely on Apple heavily. In 2017, the firm said that the iPhone 8 release and "tepid" demand was going to be a problem for AT&T — but it turned out to be from weakness in streaming video and other related issues. A different analyst cited issues with iPhone 5S development and materials and downgraded the stock for that, but nothing ever came of those rumors, and the device shipped on time.