Apple releases iOS 12.1 with Group FaceTime, dual-SIM compatibility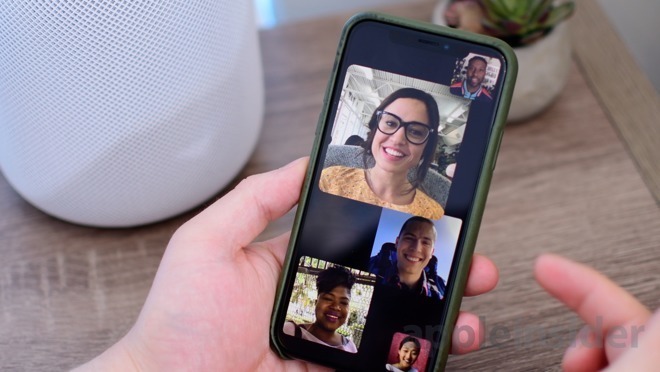 Apple on Tuesday released iOS 12.1, bringing features originally anticipated alongside iOS 12.0, namely Group FaceTime, and dual-SIM support on the iPhone XS, XS Max, and XR.
The update can be downloaded over-the-air via the iOS Settings app, and is also available via iTunes when a device is connected to a Mac or Windows PC.
Group FaceTime supports up to 32 people, making the feature more useful for families and businesses. Dual-SIM support lets people use two cellular plans on the same device, albeit with restrictions on what the second plan can do. In most regions the second SIM is actually an Apple eSIM, though with Chinese iPhones, people must use a second physical card.
Other changes in iOS 12.1 include 70 new emoji, Depth Control in real-time Camera previews, and a fix for "beautygate," which caused photos shot with the iPhone XS' front-facing camera to show artificially smooth skin.