iPhone XR sales estimates slashed by Ming-Chi Kuo, as trade war headwinds swirl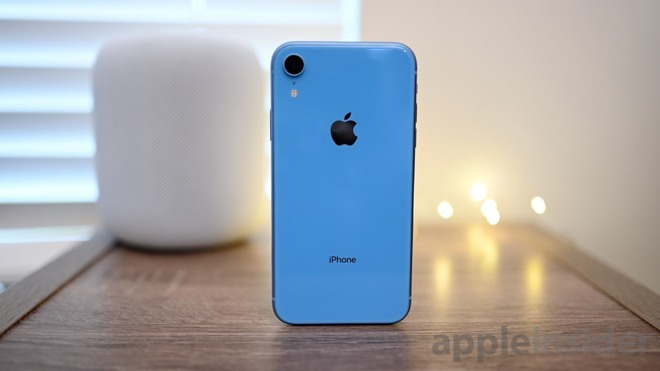 Ming-Chi Kuo has cut expectations for sales of the iPhone XR for the next year by 30 percent to 70 million, based on a possibility of a trade war with China, and other factors possibly weighing on sales, very similar to his erroneous predictions of iPhone X volumes.
In a note to investors seen by AppleInsider Ming-Chi Kuo of TF Securities has advised investors that there are three factors that are holding down iPhone XR demand world-wide. The first, blanket, reason is the negative impact on consumer confidence that a possible trade war could have, particularly in the Chinese market.
Also cited by Kuo is the possibility that customers are waiting for the iPhone XR feature set to become more affordable in another year with added feature boosts, like even smaller bezels and a dual-camera system in that pricing level. Competition from Huawei's Mate 20 series is also cited, but in passing as a third factor.
TF Securities has reduced iPhone XR shipment estimations for the fourth calendar quarter of 2018 by about 35 percent, and the first quarter of 2019 plus the second quarter of 2019 by about 30 percent each.
Kuo believes that "legacy" iPhone shipments will increase significantly thanks to "more affordable prices." Kuo isn't cutting estimates of unit sales for the holiday quarter, though, and is expecting between 75 million and 80 million units sold.
The net effect of the iPhone XR demand, however, will result in a year-over-year decline in the first calendar quarter of 2019, if Kuo is correct.
Kuo has said this before about the iPhone X in early 2018, and wasn't accurate. His voice joined a chorus of analysts predicting poor sales of the device, and lower earnings than Apple actually delivered as a result.
In October, Kuo predicted that demand for Apple's iPhone XR will be better than expected, with Apple cranking out about 38 million of them in time for holiday sales. He said then that the iPhone XR should defeat a "low seasonality" after the holiday quarter. Instead of a near-50 percent drop that the iPhone 8 saw after the holiday, the iPhone XR is expected to only drop 30 percent, a favorable comparison to the overall industry's about 40 percent drop.
Kuo joins other analysts who are pessimistic about Apple's future because of decreasing iPhone demand. However, Jun Zhang from Rosenblatt, and Bank Of America Merrill Lynch seem more concerned that Apple isn't going to report sales figures for the iPhone going forward, more than any other realistic concern.
A cheaper alternative to the iPhone XS and XS Max, the iPhone XR has a 6.1-inch LCD Liquid Retina display instead of an OLED panel used by its stablemates, has a single 12-megapixel wide-angle camera on the rear, and a wide array of bright color options. Preorders begin on October 19, with the first units arriving on October 26.