Waymo expected to launch paid, driverless ridehailing service in December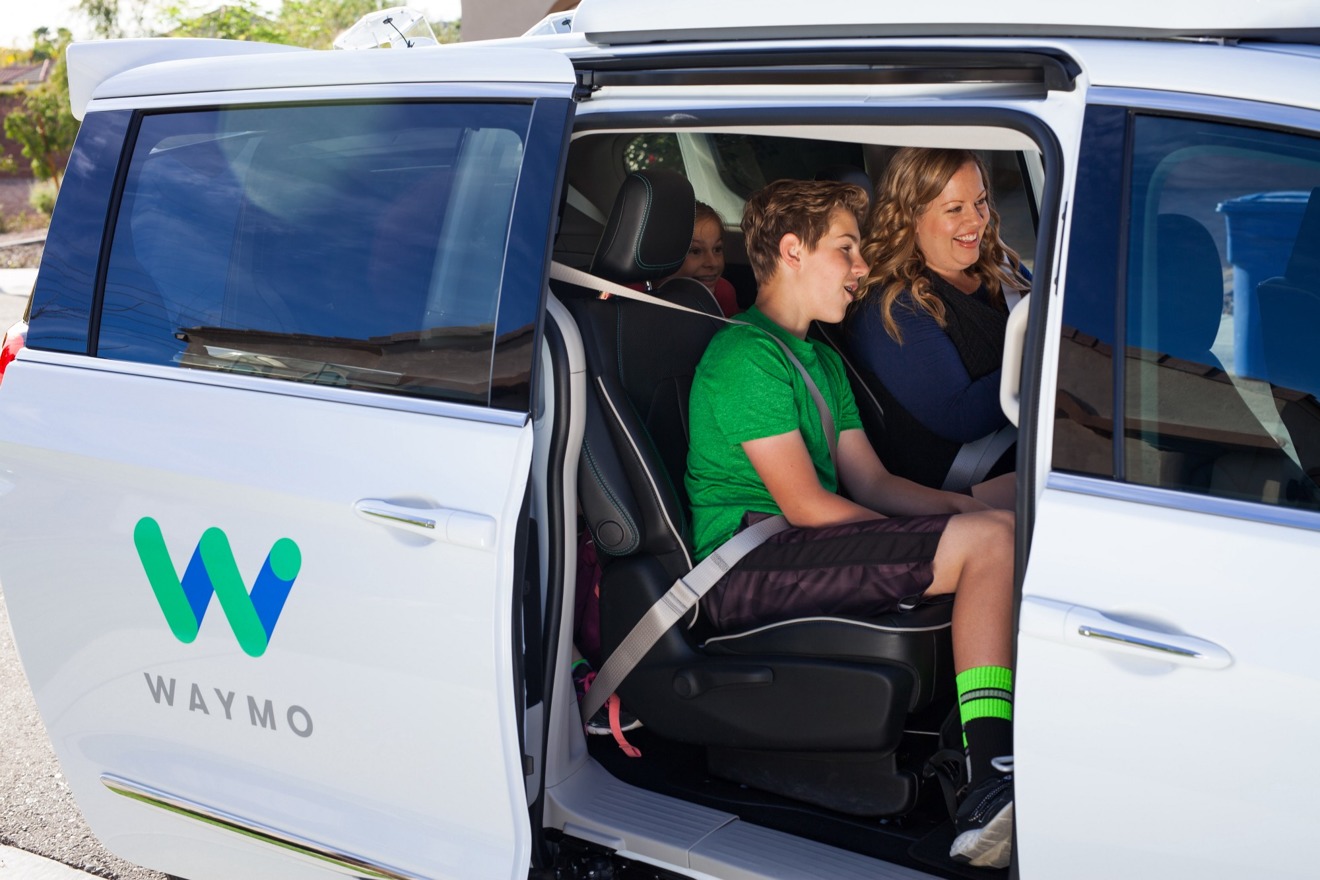 Beating all of its rivals to the punch, Alphabet's Waymo is reportedly planning on launching its commercial driverless ridehailing service in early December.
The service will be similar to Uber or Lyft, and operate under a new brand which is being kept secret until launch, according to a Bloomberg source. Waymo declined to confirm or deny details in a statement, simply saying that it's been "working on self-driving technology for nearly a decade, with safety at the core of everything we do."
Operations will allegedly start out small, to the point that apps won't be visible in the iOS App Store or Google Play. The first riders may be a few hundred or even just dozens of "authorized" people from an area of 100 square miles around Phoeniz, Ariz., likely selected from the 400 volunteer families who participated in Waymo's Early Rider Program.
Until now those people have been able to ride for free, but the tradeoff in switching to paid rides would be freedom from non-disclosure agreements and the ability to take along anyone they want. Waymo is also expected to add more and more vehicles as it grows its customer base.
Some vehicles will still have backup drivers initially, both to make customers feel comfortable and take over if necessary. Indeed the Early Rider Program should continue, the idea being that those people will test new features, for instance an increasing number of driverless rides.
Waymo is eventually expected to "seed" programs in other U.S. cities and expand from there, a cautious approach mandated by the chance that accidents or fatalities could cripple prospects. The next commercial launch could operate out of Silicon Valley in California.
Prices for the Phoenix service should be similar to Uber and Lyft at first, but once backup drivers are removed and the company begins factoring in in-ride entertainment and advertising, fares could become cheaper.
Assuming the December launch does happen, Waymo will be at least a year ahead of rivals like GM and Tesla.
Apple has been developing its own self-driving car platform for a few years, now in testing on California roads. The company was initially rumored to be working on a full-fledged electric vehicle under the codename "Project Titan," but the program then scaled back to self-driving systems, one possible goal being partnership with a third-party ridehailing company.
In recent months rumors of an Apple-designed car have been reborn, with well-connected analyst Ming-Chi Kuo even claiming one could roll out between 2023 and 2025. This is supported by a recent power converter patent specifically intended for cars.