Qualcomm CEO says 'on the doorstep' of resolving legal battles with Apple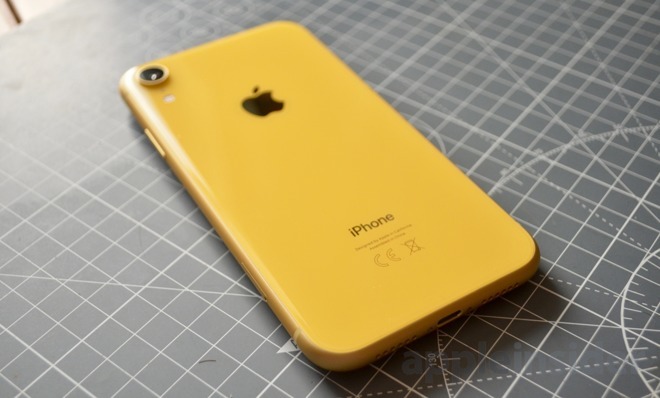 Apple and chipmaker Qualcomm are "on the doorstep of finding a resolution" for their global legal war over patents and royalties, the latter's CEO claimed on Wednesday.
"We do talk as companies," Steve Mollenkopf told CNBC's Jim Cramer in an interview. The situation is consistent with "the fourth quarter of the game, and not the first quarter," Mollenkopf went on.
"We've always talked about — I've been very consistent — that...the second half of this year and into next year is when we're really on the doorstep of finding a resolution and we don't see anything different than that," he explained.
The CEO further suggested that Qualcomm would "love to work with Apple," particularly on a future 5G-equipped iPhone. Apple began using Intel cellular modems in some models of 2016's iPhone 7, and the current iPhone slate — the iPhone XS, XS Max, and XR — has no Qualcomm modems at all.
The interview seemingly contradicts a report from earlier this month, which claimed that no negotiations were happening "at any level," and that Apple was in fact gearing up for trial.
Apple first filed a $1 billion lawsuit against Qualcomm in January 2017, arguing that the latter was withholding money as retaliation for cooperation with antitrust investigations. The battle quickly escalated, resulting in suits and countersuits around the world. In September, Qualcomm accused Apple of delivering trade secrets to Intel to improve the performance of modems.
A recurring theme is the accusation that Qualcomm has abused its market dominance to make chip buyers sign unfair patent deals. This claim has in fact been the subject of several antitrust investigations, conducted by the U.S., Taiwan, and South Korea. An August settlement saw Qualcomm pay $93 million in fines to Taiwan and promise to invest $700 million in the country over five years.
A U.S. Federal Trade Commission lawsuit actually precedes Apple's, and reached a critical turning point recently when District Judge Lucy Koh issued a preliminary ruling against Qualcomm, calling on it to license technology to rivals like Intel. Qualcomm and the FTC have been pursuing a settlement.
To put pressure on Qualcomm, Apple has been directing its manufacturers to withhold royalty payments, potentially in excess of $7 billion.