Microsoft surpasses Apple, retakes crown of world's most valuable company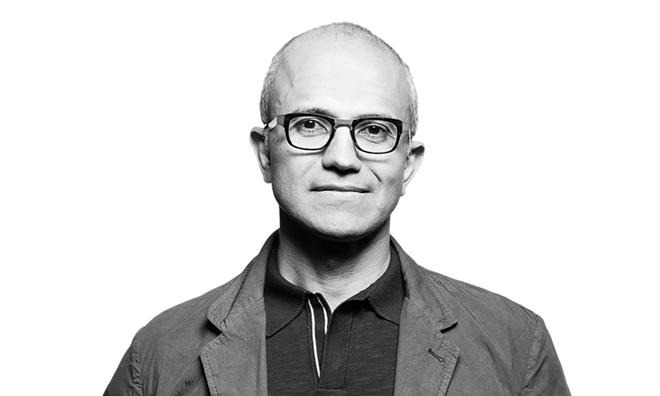 AppleInsider is supported by its audience and may earn commission as an Amazon Associate and affiliate partner on qualifying purchases. These affiliate partnerships do not influence our editorial content.
Microsoft passed Apple as the world's most valuable company with a market capitalization of $851 billion at the end of trading on Friday, retaking a position it last held more than eight years ago.
The result closes out a tumultuous week of trading that saw Microsoft jousting for — and briefly capturing — the throne that Apple has held since 2011.
Microsoft is enjoying massive returns on CEO Satya Nadella's strategy to refocus company efforts on building out existing strengths in enterprise and taking a measured risk on cloud computing. Azure, Microsoft's flagship cloud services offering, has experienced accelerated revenue growth over the past three years and now sits close behind segment leader Amazon Web Services in terms of marketshare.
At the same time, the Redmond, Wash., tech giant cut its losses on a poorly executed foray into the smartphone industry, notes the The New York Times. In 2013, then-CEO Steve Ballmer sought to challenge Apple's iOS and Google's Android with its own mobile solution, a program that involved the purchase of Nokia's mobile phone business. Nadella nixed the endeavor in 2015, a move that incurred a $7.6 billion charge and saw the release of 7,800 employees.
The ascendant Microsoft contrasts Apple, which has seen its stock price dragged down over the past month on rumors of lower than anticipated iPhone demand and the looming specter of America's trade war with China.
Earlier this month, a handful of Apple parts suppliers slashed revenue forecasts for the upcoming quarter, prompting concern of iPhone production cuts. Neither Apple nor iPhone were cited as a causal factor, though analysts believe the tech company is the only customer large enough to substantially move the needle.
Notably, segment watchers are seeing weak demand for Apple's new mid-tier iPhone XR model, a device previously viewed as the year's most attractive option in terms of price and performance. Apple VP of marketing Greg Joswiak sought to debunk rumors of production cuts earlier this week, saying iPhone XR sales have topped iPhone XS and XS Max since its release in October.
In addition to its iPhone woes, Apple might soon be caught in the middle of U.S.-China trade scrum. Apple devices, most of which are manufactured in China, escaped a first round of U.S. tariffs impacting some $250 billion worth of trade, but President Donald Trump last week confirmed his administration is thinking about including iPhone and laptop computers on the list of taxed items. If Apple were to pass that cost on to consumers, iPhone prices could increase by up to $160, according to estimates from Morgan Stanley analyst Katy Huberty.