Apple Music poised to get native Android tablet interface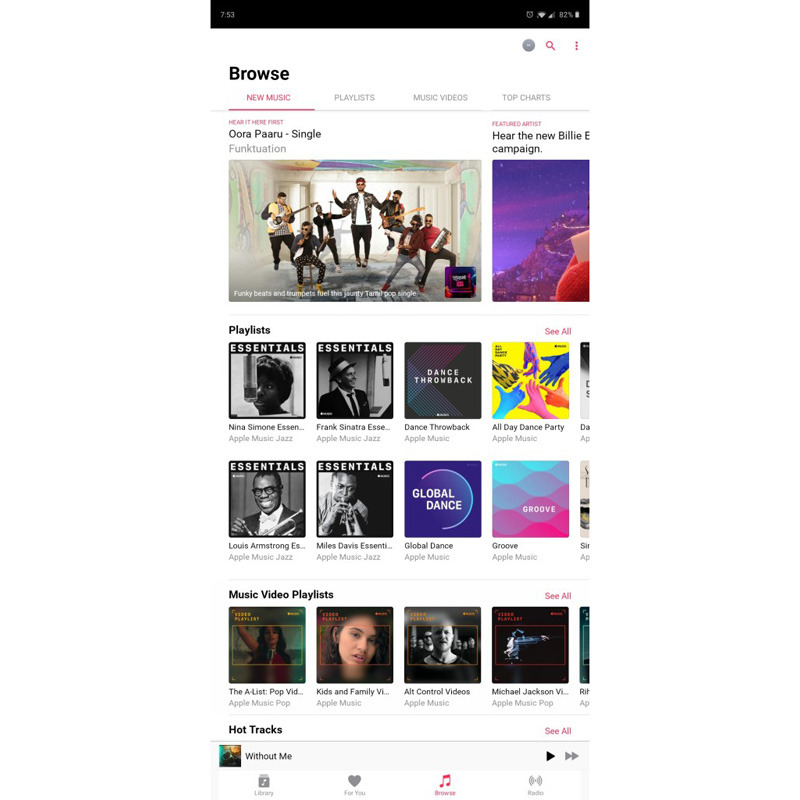 A native tablet interface and other significant UI changes for Apple Music on Android are now in beta, as Apple works to keep the client up to par with the iOS version.
On Android tablets the Apple Music 2.7.0 beta expands to fill out display space, not just showing more items onscreen but allowing users to browse categories like playlists and music videos without having to open them separately, Pixel Spot noted. A top bar in the Browse section lets users jump to some categories.
All Android devices should now have access to a bottom tab bar, similar to the one on iPhones and iPads. Previously Android users had to navigate via an expanding "hamburger" menu.
To access the 2.7.0 beta Android users must join the Apple Music beta Google Group. Once accepted, the software should become available through the Google Play Store.
Apple has been criticized for treating the Android version of Apple Music as an afterthought, taking months or even longer to carry over iOS features. In fact while Apple Music came to iPhones and iPads in June 2015, it didn't reach Android until November that year.