AT&T flips switch on iPhone XS and XR eSIM support in US [u: Verizon rumored for Friday]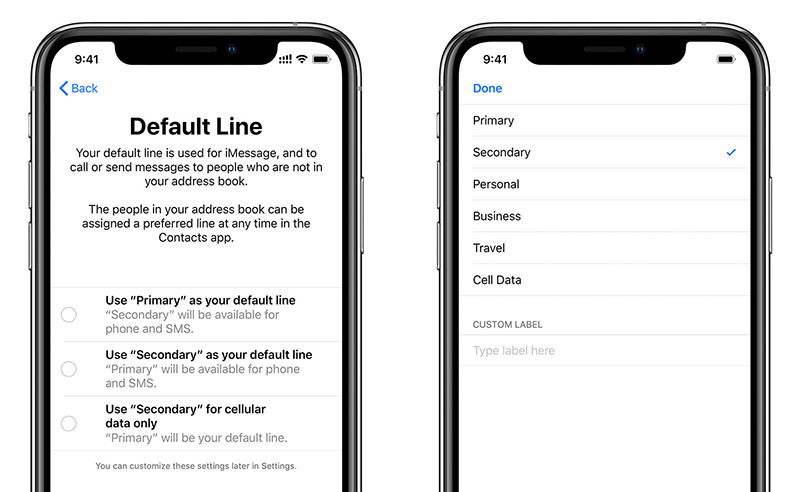 AT&T became the first major U.S. carrier to support Apple's eSIM technology with the rollout of iOS 12.1.1 on Wednesday, providing owners of iPhone XS and XR models access to two numbers on a single device.
According to a recently updated AT&T FAQ webpage, America's second-largest wireless carrier by subscribers now supports Apple's Dual SIM, Dual Standby solution. Compatible devices must be running the latest iOS 12.1.1 firmware, released earlier today, to take advantage of the feature.
Verizon and T-Mobile are also slated to integrate dual-SIM support for iPhone XS and XR. Neither company has offered an exact release date, though both expect to support the feature before the end of 2018.
In the U.S. and other countries outside of China, iPhone XS and XR rely on eSIM technology to keep both provisioned numbers active simultaneously. Due to local restrictions, Apple's is not able to market its eSIM in China, prompting the company to engineer a unique dual-SIM system that allows users to install two cards on one tray.
As noted in Apple's release notes, iOS 12.1.1 delivers eSIM support well beyond AT&T. A list of supporting carriers compiled by MacRumors includes Rogers and Fido in Canada. European carriers 3, Orange, Swisscom, Sunrise, Telenor and Telia are rolling out eSIM support in select countries, while the feature went live on a number of networks in Asia.
Introduced with the latest iPhones in September, dual-SIM technology enables the use of two phone numbers and two subscription plans on a single device. The solution allows users to save on roaming charges during international travel or maintain separate business and personal lines.
Update: An internal memo circulating amongst Verizon employees suggests the carrier is preparing to announce support for Apple's eSIM solution on Dec. 7, reports MacRumors.