iPhone production unfazed by injunctions, predictions of bad holiday quarter in doubt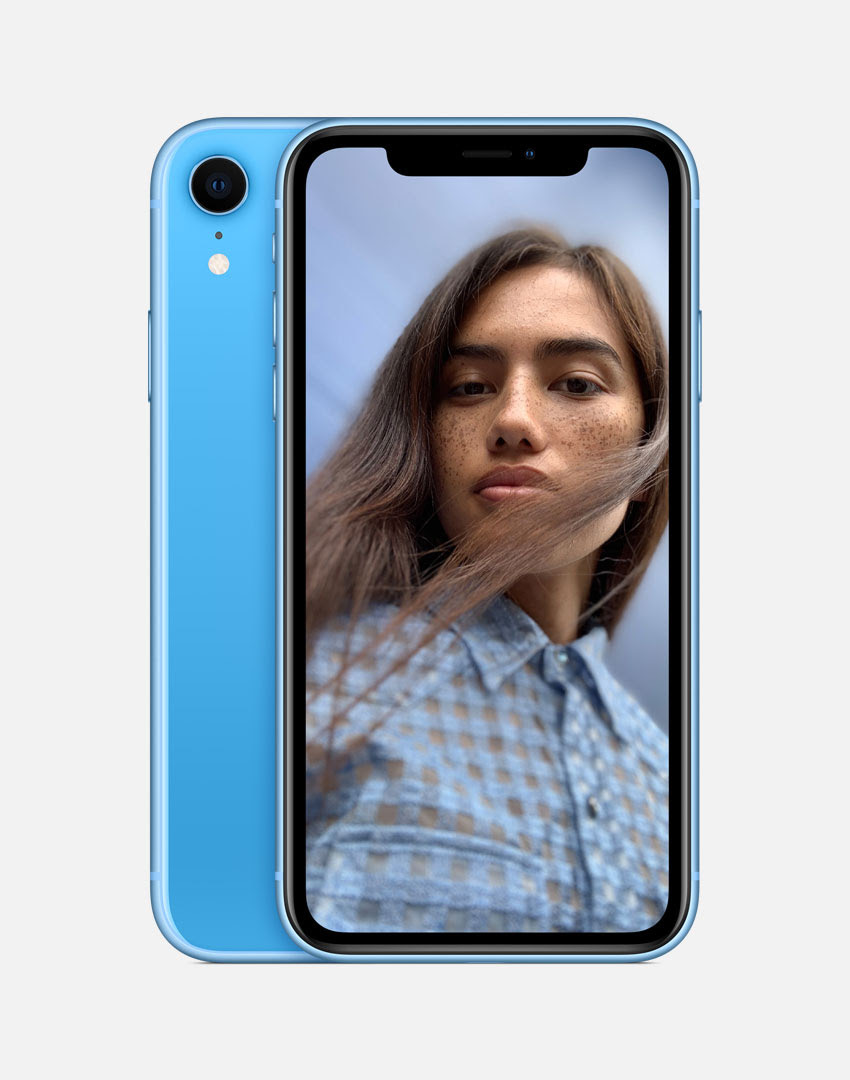 Apple's iPhone production appears to be rolling largely unhindered into the first quarter of 2019, unfazed by sales injunctions and other factors, although the company is still projected to ship fewer iPhones in 2019 than it did in 2018.
The recent injunction has had "negligible impact to the supply chain thus far," Cowen research analysts said in a memo seen by AppleInsider. Qualcomm recently secured a ban on some older iPhones for patent violations, but those models are expected to account for just 25 percent of manufactured units in the current quarter. Apple has also issued a software update to skirt the problem, even as Qualcomm has sought to extend the injunction to the iPhone XS and XR lines.
Apple is believed to have adjusted its mix in the December quarter, favoring the iPhone XR and iPhone XS Max. Based on this assumption, Cowen has upped its combined estimate for those phones by 1.5 million, contributing to 73.5 million in total iPhone shipments. For the March quarter, the firm is holding on to a forecast of 44 million units.
Apple typically slows iPhone production by January since its focus is on the fall launch and holiday windows. If the Cowen predictions are correct, predictions in November and December of extra cuts appear to be more seasonal than anything else.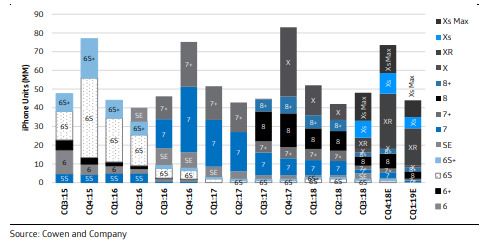 Other research outfits have been down on Apple in recent months, fueled by hints that 2018 models aren't selling as well as anticipated. Jeffries for example recently cut its stock price target from $265 to $225.
Early Cowen predictions for the entirety of 2019 suggest Apple will ship less than 200 million units, which would be a drop of between 7 percent and 10 percent year-over-year. Cowen didn't immediately identify a specific cause, though the smartphone industry has begun flattening out.
Additionally, iPhones have simultaneously become fairly expensive which may be impacting demand, but given Apple's target market, perhaps not by much. A 64-gigabyte XR is $749, a full $100 more than Apple's once-standard entry pricetag. An XS is at least $999, and the XS Max starts at $1,099, climbing to $1,449 for a 512-gigabyte model — more than some Macs. These prices can go even higher overseas, a problem given cheaper competition from Samsung and Chinese brands like Huawei and Oppo. Apple is thought to dominate the "premium" market of devices costing $400 or more.