Jeffries cuts Apple stock target to $225, remains hopeful about Services success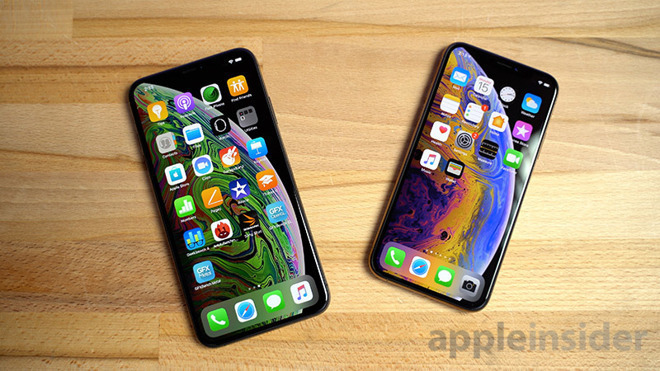 AppleInsider is supported by its audience and may earn commission as an Amazon Associate and affiliate partner on qualifying purchases. These affiliate partnerships do not influence our editorial content.
Another Wall Street firm has reduced its target for Apple's stock price, with Jeffries continuing a downward trend displayed by analysts in the last few weeks, but at the same time continues to support the idea that the Services arm will become a more important part of the company's finances in the future.
In a note to investors seen by AppleInsider, Jeffries analyst Timothy O'Shea warned estimates from analysts and Wall Street investors "may still be too high" for Apple's future financial performance. Expressing a weakness in the supply chain and in shipment estimates, Jeffries has cut its stock price target for Apple from $265 to $225, which still maintains a "buy" rating by the firm.
Jeffries joins a large number of analysts and investment firms who are all reducing their expectations in Apple. Citi, Morgan Stanley, UBS, and others have cited reductions in iPhone demand, a smartphone market slowdown, and issues with China as reasons to be wary of Apple's future.
Revenue estimates from iPhone sales are down 3 percent for fiscal 2019, while Apple's profit is tipped to be down 4 percent for the full year. In terms of shipments, Jeffries anticipates 72 million iPhones will shift in the first year of the quarter, and a total of 206 million iPhones across the year, though these numbers are down from the Wall Street consensus of 74 million and 210 million respectively.
"It could get worse before it gets better," O'Shea offers in the note, before suggesting the company's ever-growing Services arm may be one route to financial salvation.
"Apple's iPhone business still looks sufficient to build a massive, high margin, high multiple Services business over time," O'Shea posits. "We believe Apple intends to tell a compelling Services story when it discloses gross margin for the first time ever next yearnings," an addition to the reports that will indicate exactly how profitable the Services arm is, and if it has enough promise to become a more important factor in investor decisions.
It is suggested Services has a 19-percent 5-year revenue CAGR with a gross margin of between 60 percent and 66 percent, higher than the Wall Street consensus of 56 percent. O'Shea cites the revelation of Amazon's AWS margin in 2015, which was considered "a positive for that stock."
While Jeffries and some other investors are hopeful that Services will become a replacement profit center for the considerable iPhone revenue over time, not all analysts seem to agree. On December 12, Macquarie warned licensing, App Store, and AppleCare revenues that contribute to the overall Services total are each expected to slow in growth in the coming quarters, ending the fairly reliable year-on-year revenue growth observed for the arm.
Among those agreeing with Jeffries is Morgan Stanley, which projects the Services business sustaining a 20-percent annual growth for the next five years, and could grow to over $100 billion in revenue per year by 2023. Loup Ventures' Gene Munster has also repeatedly written about a paradigm shift in investor views of the iPhone producer from hardware to "Apple as a Service."