Apple's services will grow to over $100 billion per year in 2023, says Morgan Stanley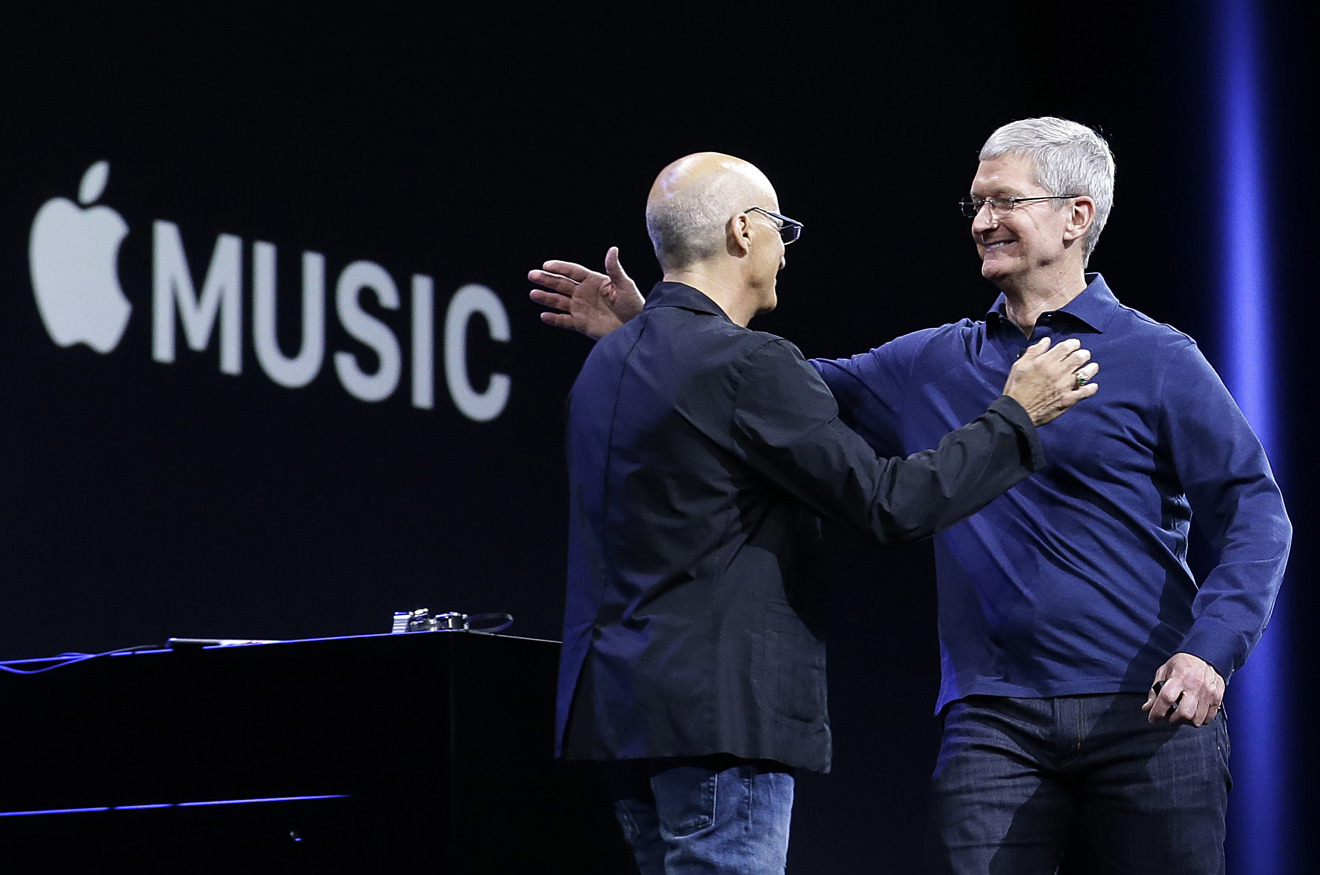 Katy Huberty from Morgan Stanley has taken a deep-dive into Apple's services market segment, and has taken a close look at the factors that will make Apple's once-overlooked aspect of its business a major factor for investors to consider now, and in the future.
Analyst Katy Huberty says that Apple's course to growth in a contracting hardware market overall world-wide is in services. Apple's a "more engaged iOS user base and broadening portfolio of Services," versus its competitors makes Huberty confident that Apple will sustain 20 percent annual growth over the next five years overall, supported by Services.
The note, seen by AppleInsider, is breaking from the pack of analysts who are generally displeased by Apple no longer revealing unit sales. As a result, Morgan Stanley is forecasting 11 percent over consensus over the next four years, with the last earnings announcement marking a "services-led margin inflection, similar to when Amazon began breaking out AWS revenue and profits."
Looking far into the future, Huberty is expecting $101 billion in Services revenue alone in calendar year 2023 — a marked increase from the fiscal year 2018 revenue of $37.2 billion. For comparison, in fiscal year 2018, Apple sold $112 billion in iPhone hardware in the US alone.
The fuel for the engine through 2023
Morgan Stanley's research suggests that 40 percent of Apple users pay for apps today, with it conservatively estimated growing to 50 percent over the next five years. Along that growth, Huberty is also expecting gross annual spending per user to expand from $120 per year to $220 per year by 2023 — matching the per-customer spend on video games on PC and console platforms at present.
Huberty also notes that given new information, 30 percent of iOS users pay for iCloud, well more than the seven percent that they assumed previously. Through 2023, the note postulates that Apple will grow the 30 percent to 50 percent, driving a 24 percent revenue increase from storage alone.
AppleCare is driving Services revenue now, and is expected to grow it even further as phone selling prices increase, and consumers opt for more expensive iPhones. Morgan Stanley has seen "north of 20%" attach rates to the iPhone X, versus about 10 percent on older products. As a result, given conservative growth estimates, this attach rate should increase to 23 percent over the next five years, pushing revenue just from AppleCare up 15 percent.
From a cultural standpoint, Apple Music is expected to continue its existing trajectory as well. Morgan Stanley sees between 5 million and 10 million trial users now, which are "low-hanging fruit to convert to paid users." Over the next five years, the firm sees five percent Apple Music penetration to expand to 14 percent of a growing user base of Apple's products, driving a 28 percent growth in revenue in the next five years.
The road is not free of obstacles
Apple faces five major competitors, in the form of Alphabet and Amazon in the United States, plus Alibaba, Baidu, and Tencent in China. Huberty sees Alphabet and Amazon as Apple's biggest problems to expansion of Apple Music and cloud services, and the Chinese companies being a problem because of user friction in departing those services coupled with the massive user bases.
Major upside for the stock
Morgan Stanley is evidently not concerned about Apple's new accounting reports hiding something, like other analyst groups are. The firm is increasing its Apple stock price target to $253, implying a 24 percent upside.
This increase comes at a time where other analysts are cutting the price, with Rosenblatt and Merrill Lynch both concerned about future earnings potential and not seeing the increase in Services revenue despite multiple reports about it and remarks from Apple leadership.
Morgan Stanley's accuracy on services
This is the third time that Morgan Stanley has explicitly pointed out Services revenue as a big force for Apple's future growth. Over the last six quarters, the firm has accurately predicted Apple's Services revenue growth, doing so with far more precision that counterparts. On the other hand, Rosenblatt and Merrill Lynch have under-estimated Services revenue for the last several quarters.
Apple and Services' trajectory
The services category includes Digital Content and Services, AppleCare, and Apple Pay. Licensing and other services are also incorporated into the segment including iTunes, the App Store, Apple Music, and iCloud.
Apple's services revenue growth went mostly un-noticed until Apple CEO Tim Cook said in 2016 that he predicted that the segment alone would be the size of a Fortune 100 company before the end of 2017. Apple hit that goal on August 1, 2017, catapulting into 97th place ahead of Facebook's entire business.
Apple's future moves in services include a number of video efforts, with a suspected growth of video content budgeting swelling 54 percent every year through 2022 up to $1 billion in total. Any video on demand service anchored by these videos is expected to have a head start with about 75 million subscribers, according to recent predictions on the matter.