Apple's billion-dollar video investment seen leading to Netflix competitor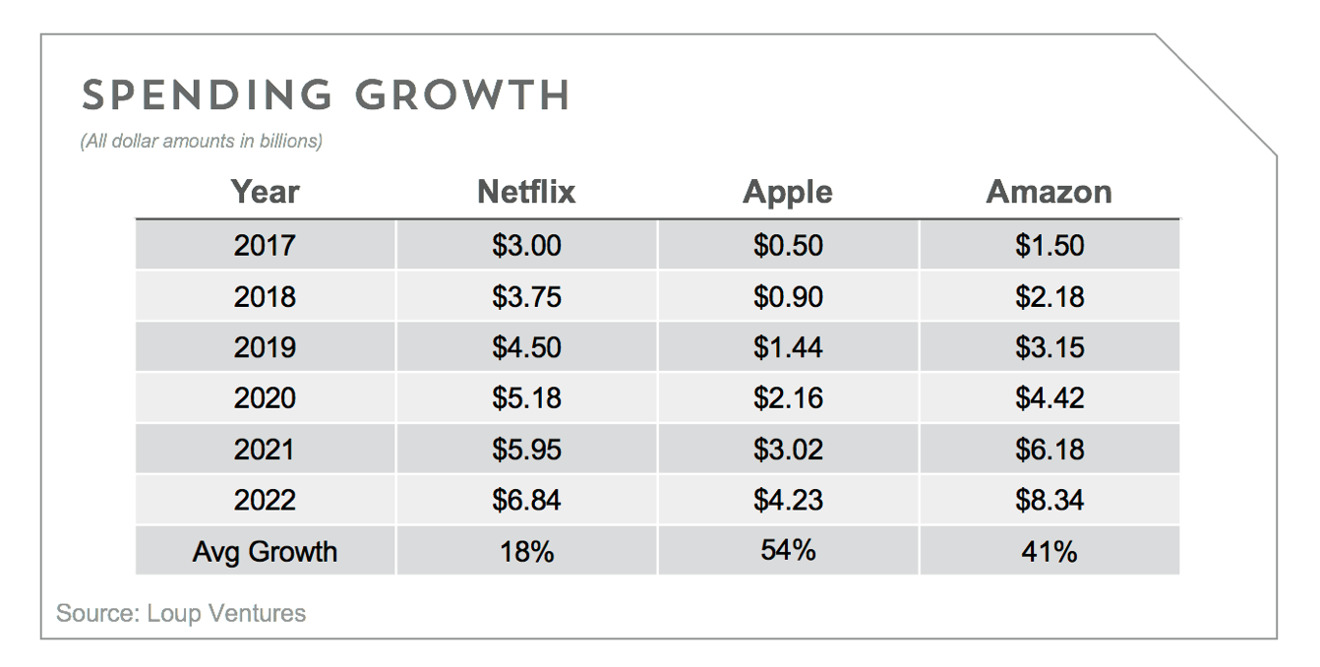 Not content with just Apple Music subscriptions, a new prediction says Apple could be gearing up for an "all in one Apple video and music offering," offering original content for a monthly fee within the next two to three years.
According to an analysis of the situation by Loup Ventures, Apple will grow its unique video content budget by an average of 54 percent every year through 2022. While the magnitude of the spend is less than that of Amazon or Netflix, the average growth eclipses both.
Apple is expected to "have a running start" at an estimated 75 million subscribers, which is a threshold for a "winning content platform," according to Loup Ventures. While Apple's main competitors should be Amazon and Netflix, the streaming video field is crowded, with more than 200 subscription services available to customers.
The report also expects that Apple will stay clear of catalog licensing, and focus heavily on original content. While Apple's lucrative Services segment will grow, gross margin might decline by up to 5 percent as a result of the expenditure on content in advance of a rebranding that may encompass Apple Music, and the assorted iTunes content stores.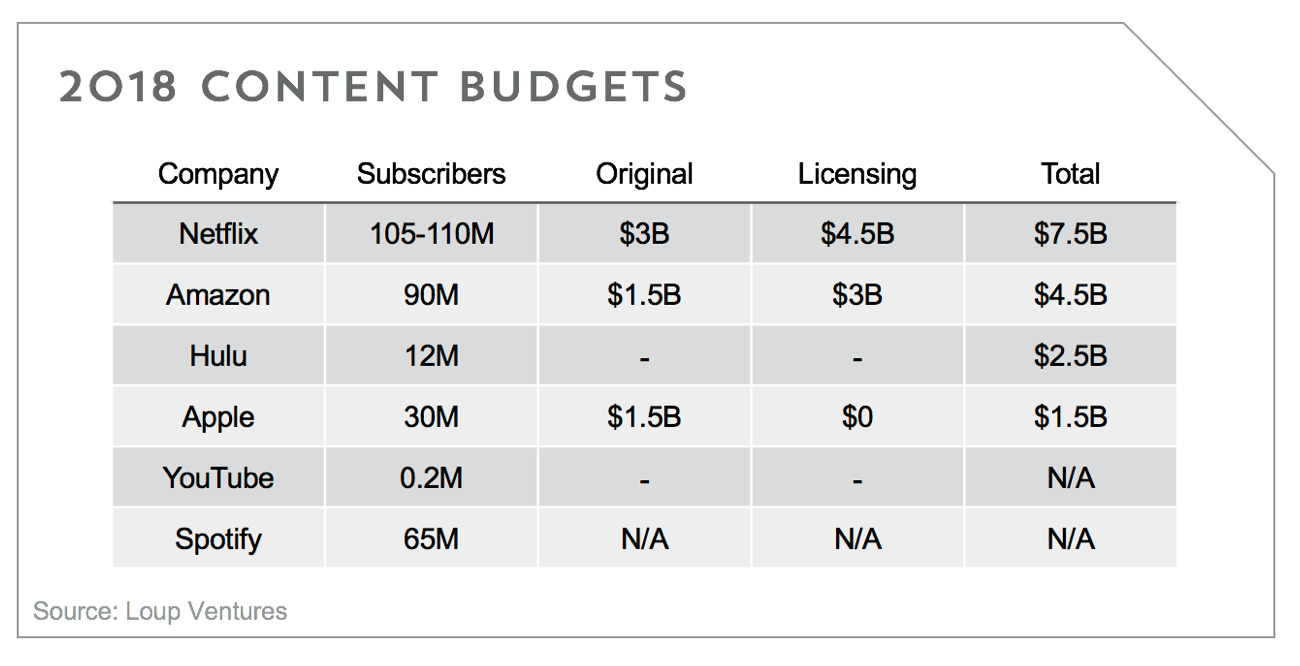 Apple's latest move in unique content is a new morning show-related drama starring Jennifer Aniston and Reese Witherspoon on tap. Also, Apple has reportedly given a blank check to Drake to produce whatever shows or movies he wants.
In October, Apple signed a deal with Amblin Television and NBCUniversal to revive "Amazing Stories," an anthology science fiction series created by Steven Spielberg that ran for two seasons in the 1980s. Apple is expected to air 10 episodes, spending over $5 million on each show.
All three ventures are believed to be part of a broader $1 billion investment in original video programming, concentrating on big-budget dramas similar to "Breaking Bad" or "Game of Thrones." Those efforts are reportedly being led by the June hiring of former Sony Pictures Television executives Jamie Erlicht and Zack Van Amburg, as well as development head Matt Cherniss.