Hands on with Arlo's Ultra 4K HDR HomeKit camera and security system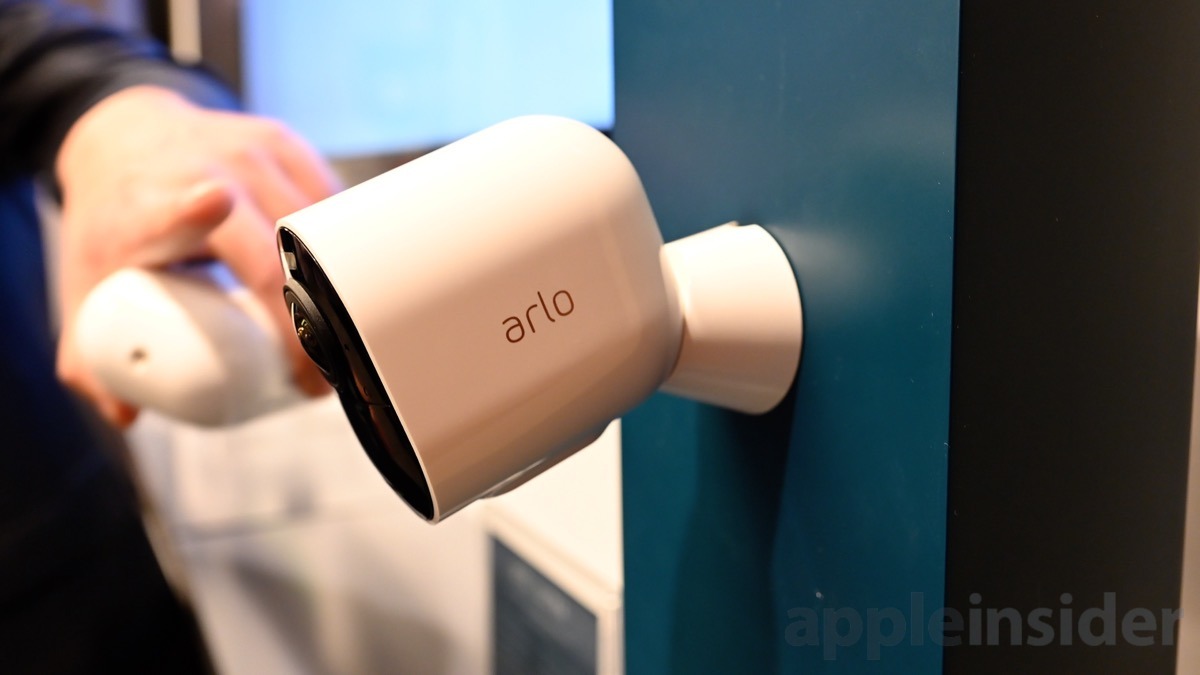 AppleInsider is at the 2019 Consumer Electronics Show in Las Vegas, and we checked out all of Arlo's new gear including the impressive Arlo Ultra 4K HDR HomeKit-enabled camera and the new security system.
The Alro Ultra is a beast of a camera. It is a bit larger than the other Arlo cameras like the Pro 2 (which is also receiving a HomeKit update). That's to compensate for the added battery requirements and the larger 4K image sensor that's baked inside. Not only that, but the bright LED spotlight that sits towards the top.
Below the camera is a pair of dual microphones which should allow for better audio pickup than other cameras. Better seems to be the common thread with the Ultra, as it seems to solve a lot of the issues found with the bulk of home security cameras. HDR prevents black areas or white blown-out areas in high contrast situations, like during sunrise/sunset.
The spotlight at the top illuminates motion detected at night and provides full-color night vision rather than grainy black and white imagery.
If you opt to pay for Arlo's subscription service — one year of which comes bundled with the Ultra — you also get zone monitoring support, something not found in wireless cameras due to battery constraints. To get around this, Arlo uses its AI prowess in the cloud to identify the motion zone rather than on the camera itself.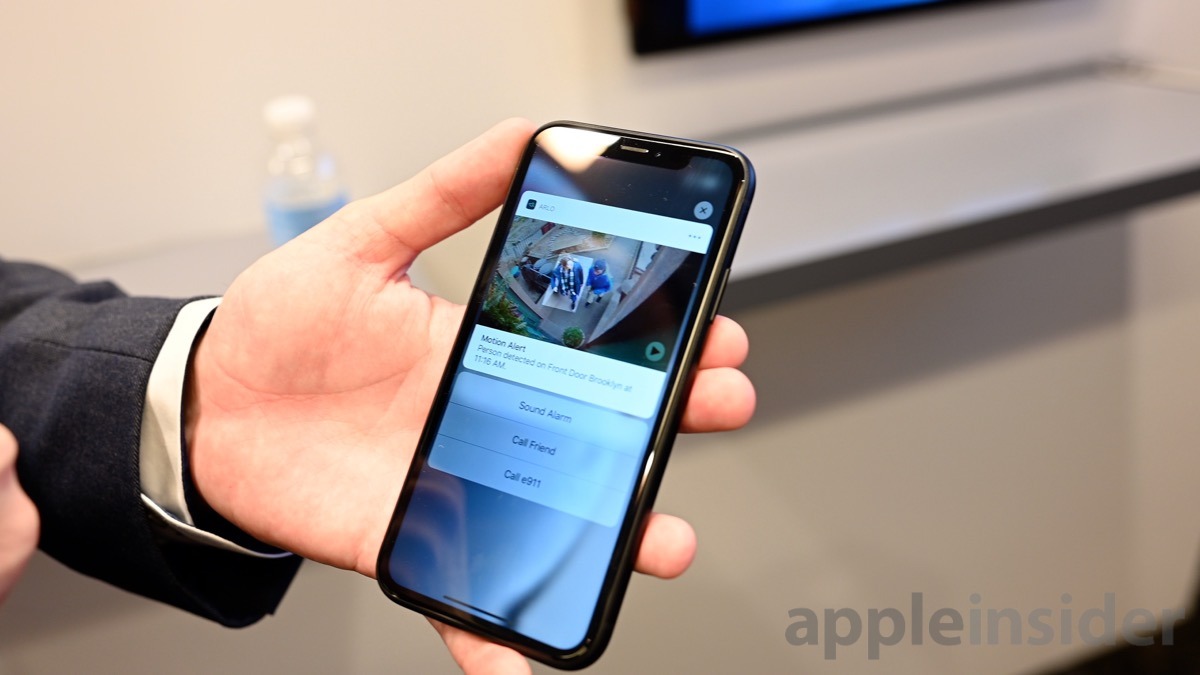 That AI technology is useful in various other ways too for the Ultra and other Arlo cameras. It enables rich notifications that highlight the subject in a thumbnail, allow you to play the video from the lock screen, and have smart options below such as triggering an alarm, calling a friend, or dialing e911. Enhanced 911 makes sure to call emergency services where your camera is located, and not the local services where you are. This is great while traveling. The AI also can filter notifications, only delivering the ones you choose. Perhaps ignoring ones from cars or dogs but allowing any that show a person.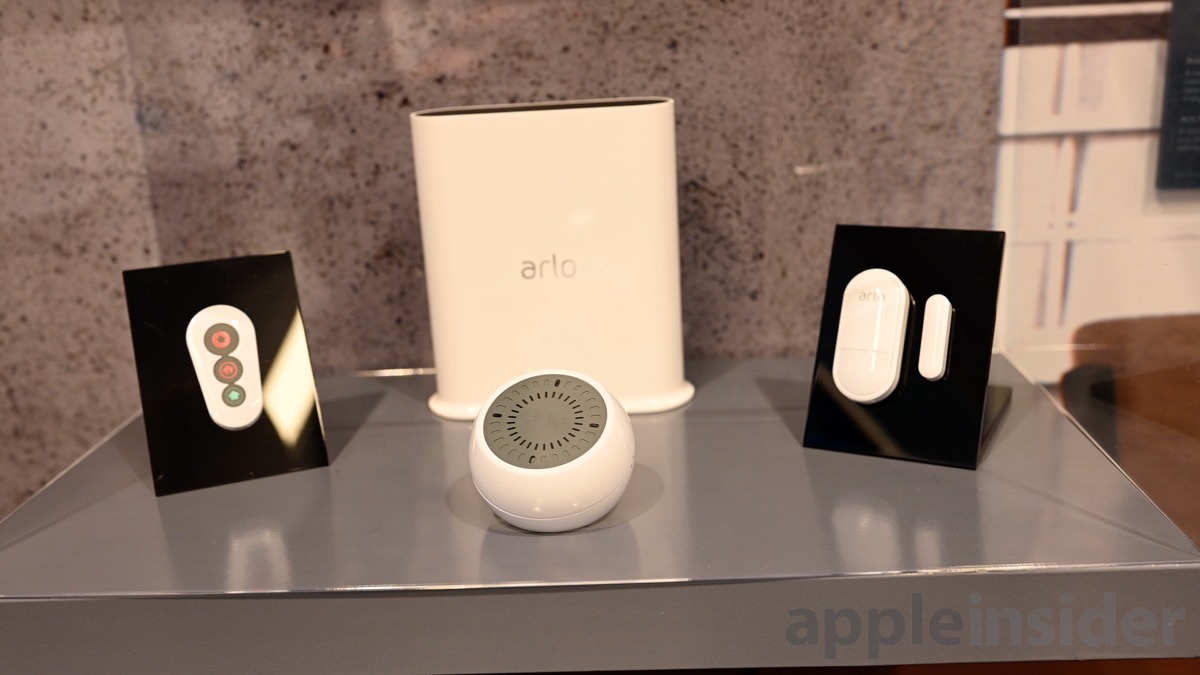 Also shown off was the new Arlo security system, coming in the second half of 2019. It is compromised of a remote, a siren, and a sensor that connect to the Arlo hub.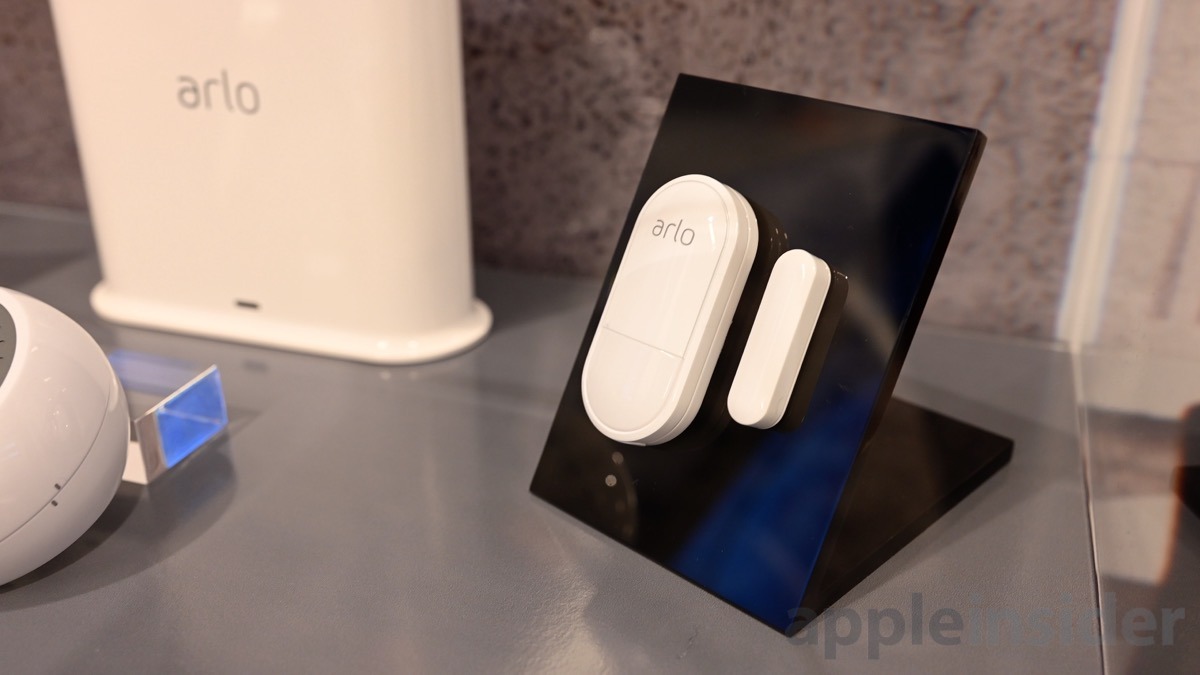 The multi-sensor is a jack of all trades. Working as a smoke/CO alarm, door sensor, motion sensor, temperature sensor, and more depending on its placement and designation. This keeps SKUs down for retailers and gives consumers one device to buy that can work in a variety of scenarios.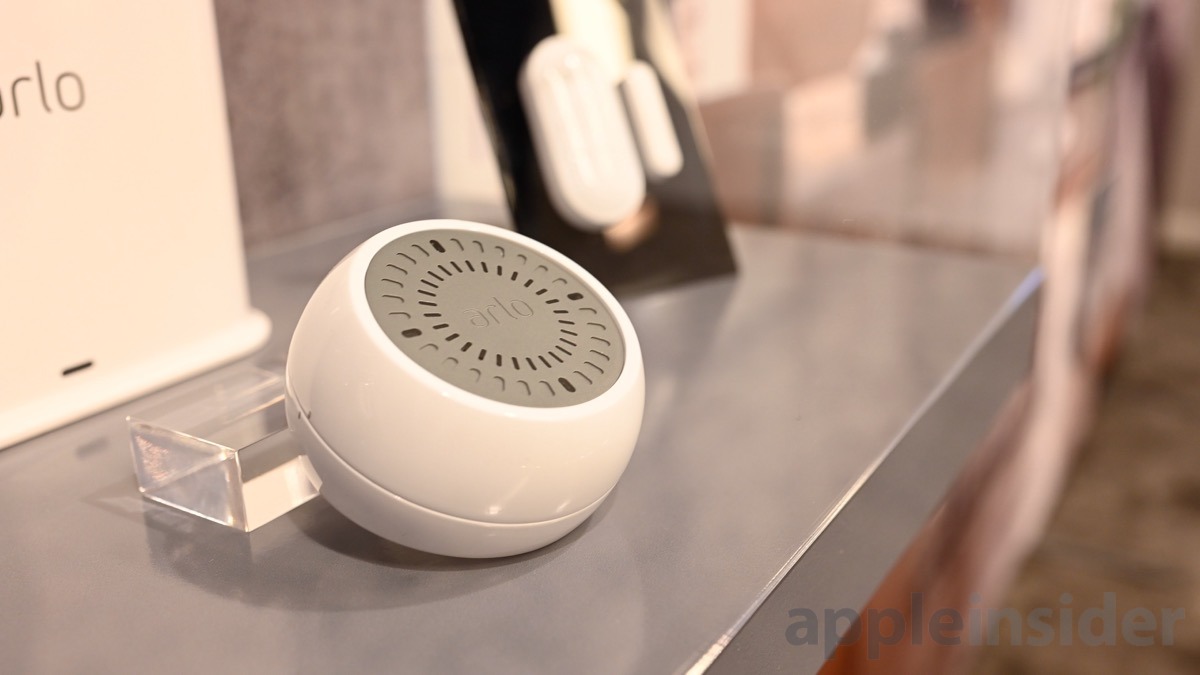 Arlo's siren is also quite cool, including both an alarm and a red strobe light. Both can be used to frighten intruders. Aside from the alarm, if motion is detected while armed, the sensor can make other household noises like background TV or a dog barking to make a home seem less appealing to burgle.
Where to buy
Arlo's Ultra 4K HDR Security System can be preordered at Amazon with prices starting at $399.99. Units are expected to ship on Jan. 31.
AppleInsider will be attending the Las Vegas Consumer Electronics Show starting on January 8 through January 11 where we're expecting 5G devices, HomeKit, 8K monitors and more. Keep up with our coverage by downloading the AppleInsider app, and follow us on YouTube, Twitter @appleinsider and Facebook for live, late-breaking coverage. You can also check out our official Instagram account for exclusive photos throughout the event.
AppleInsider has affiliate partnerships and may earn commission on products purchased through affiliate links. These partnerships do not influence our editorial content.