The best of ShowStoppers at CES 2019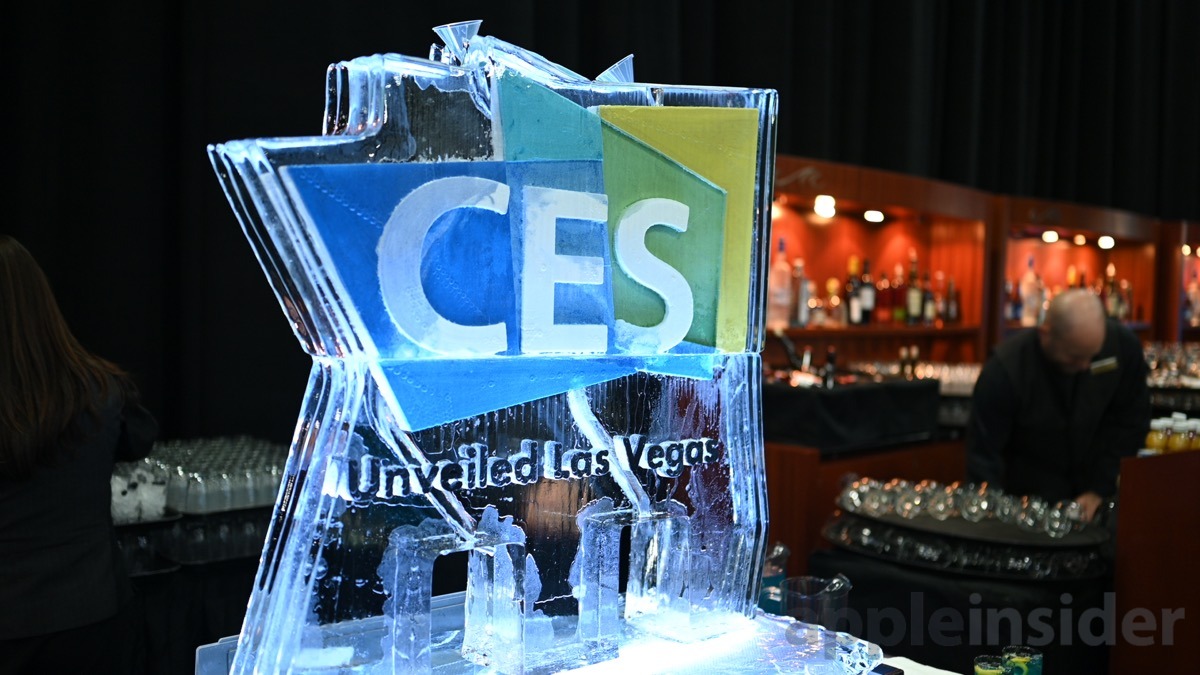 AppleInsider is supported by its audience and may earn commission as an Amazon Associate and affiliate partner on qualifying purchases. These affiliate partnerships do not influence our editorial content.
The annual ShowStoppers at CES 2019 event is a showcase of some of the most exciting and soon to be influential products the tech industry has to offer. AppleInsider presents our favorite exhibits from the press gathering.
LaMetric Sky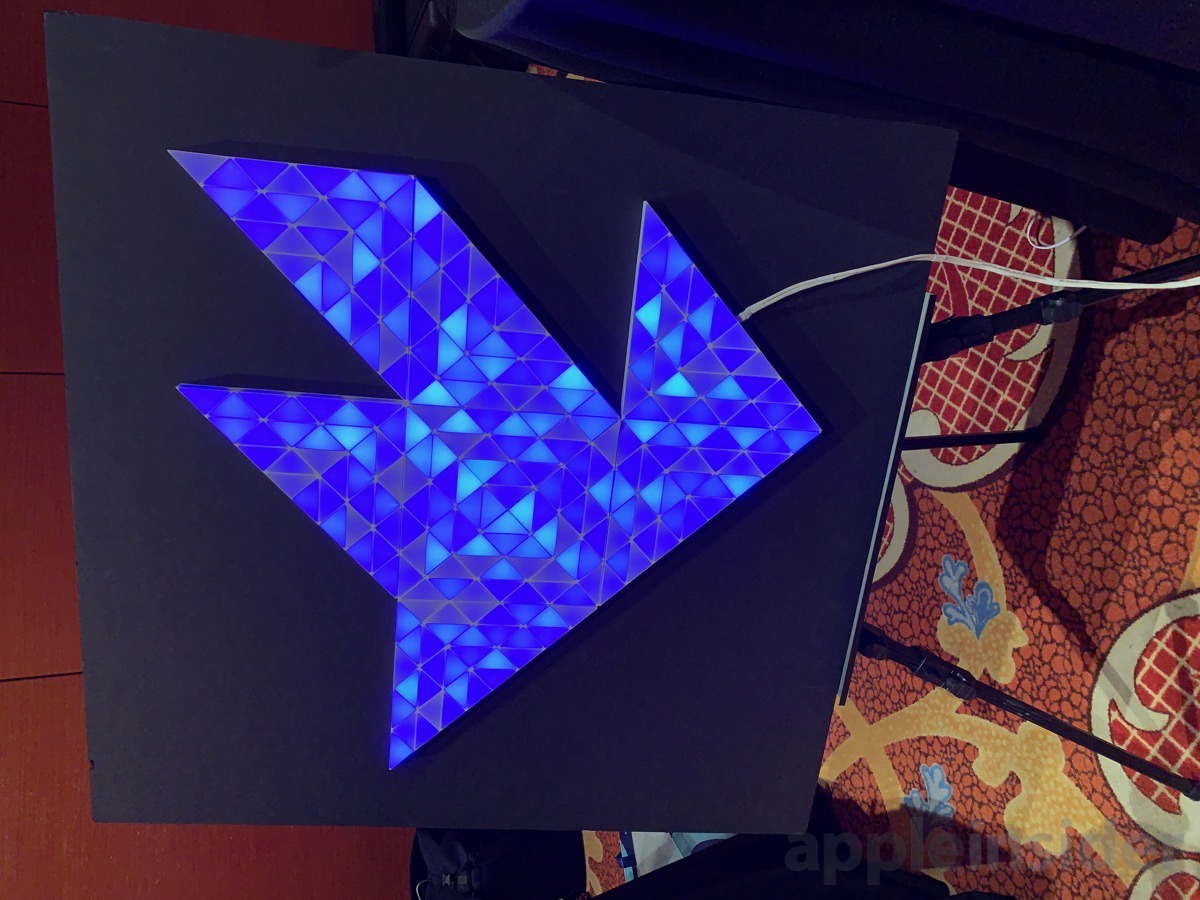 One of the most promising devices we saw during ShowStoppers was the new LaMetric Sky. Similar to LaMetric's Time smart clock, the new Sky takes the concept to a whole new level.
LaMetric Sky has a series of interconnected panels that have the ability to display beautiful animations or lighting effects, one of the most eye-catching of which mimics the appearance of a stained glass window or intricate mosaic.
What really sets this product apart from similar panels marketed by Nanoleaf and LifX is the ability to display functional information. Your Instagram followers, website hits, the weather and so much more can be displayed on the customizable panel.
We are looking forward to trying Sky out when it ships later this year.
Omnicharge
Omnicharge was a wild Indiegogo success story and now the company is gearing up to expand its range of power delivery devices.
The firm is updating its lineup with several new battery packs, each of which boasts different sizes, capacities and features.
That includes their flagship model which now includes a 60W USB-C output.
Wacom
Wacom is introducing the new Cintiq 16, a massive pen display for artists looking to save a few bucks. The Cintiq line is made up of pressure-sensitive pen displays which provide a mobile tablet-like experience for drawing, but connect to a standalone computer. While previous models cost upwards of $800, this new model is priced at $650.
It has 8,192-level pressure sensitivity support but only a 1080p display. That isn't as high resolution as the Pro models, nor is it as bright, but it is definitely more affordable and packs in nearly all the same functionality.
First Alert OneLink Video Doorbell
No HomeKit here, but perhaps First Alert will build in support down the road.
Aura Band
The Aura Smart Band is a new Bluetooth Apple Watch strap that aims to help you understand your health.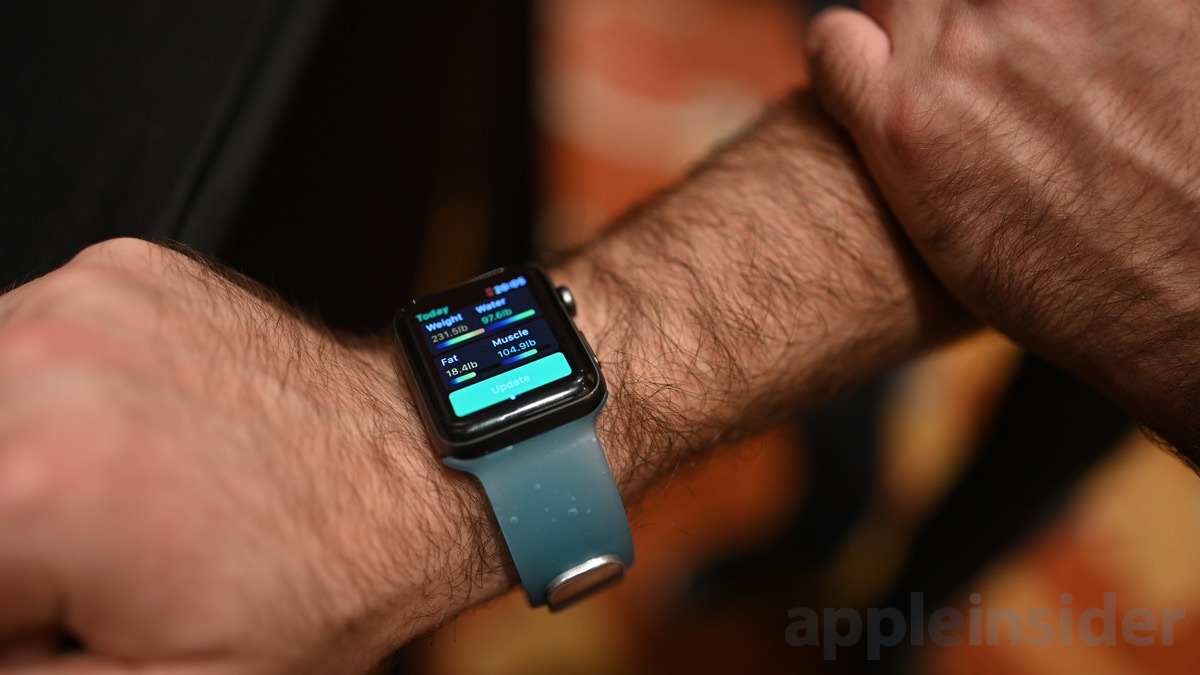 It uses bioimpedance analysis (BIA) to monitor body composition and hydration levels, then displays results like hydration, fat and muscle levels on your Apple Watch.
Additionally, Aura watches for BIA-retrieved biomarkers to assess the risk of heart failure events.
The strap is in its early stages but was entirely functional on the show floor. It comes in two colors, pink and green, and is comfortable enough to wear all day despite the metal bump on the buckle.
Tech Den
There are many ways to help limit kids' screen time between Apple's Screen Time feature or hardware like Disney's Circle.
Tech Den has an interesting approach, combining rewards, hardware and software to help children maintain a tech-positive lifestyle with healthy habits.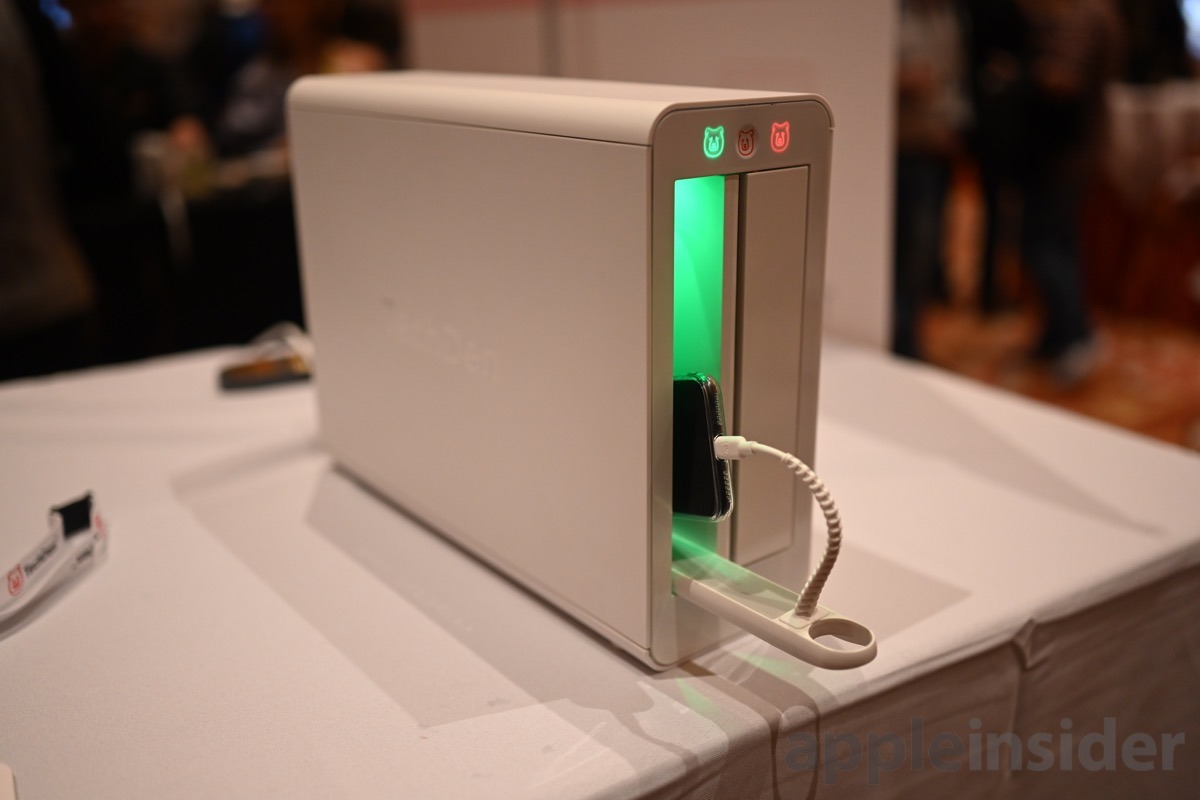 Parents decide when and how long kids can use their iPhone or iPad. The app will count down on the child's device when they are reaching their limit, at which point they must return their device to the Tech Den. It holds and charges the device while not in use.
If the child doesn't return the device within five minutes of the end of their time, the parents get a notification. If they do return the device, they earn reward points which you also can allocate towards a tangible prize like pizza night or extra allowance.
It is certainly a novel device that could have a big impact in families' homes.