Over 96% of Apple Health Records trial users found it easy to use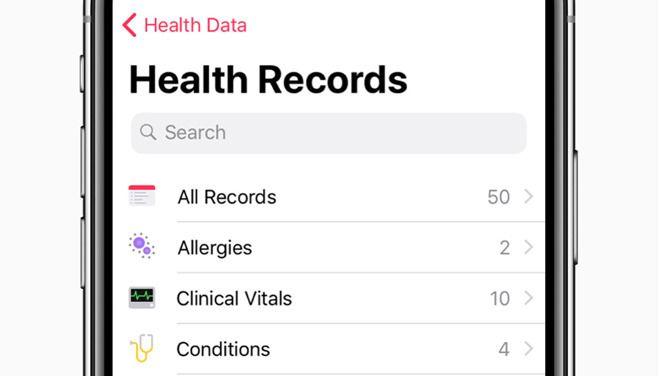 Apple's Health Records, the company's platform for storing and sharing personal health data between patients and caregivers, has been given very favorable reviews by some of its first users, with a survey revealing the vast majority not only found it easy to use, but helped them understand their health.
Launched in 2018, the Health Records feature allowed healthcare providers to share the results and data collected during medical exams with patients more easily, via their iPhone or iPad. While the system has been adopted by a small number of healthcare providers, a new survey of patients suggests that what has been implemented so far is useful for all involved.
Conducted by the University of California San Diego Health and reported by JAMA Network, one of the first 12 health care organizations to integrate Apple Health Records into its patient portal, the survey of the first batch of patients to use the feature revealed 78 percent were satisfied with it.
Approximately 96 percent advised they were easily able to connect their devices to the platform, allowing them to see the data being stored. Around 90 percent of respondents also advised it helped improve their understanding of their own health, facilitated conversations with their clinicians, or improved sharing of personal health information with friends and family.
While encouraging, the report also notes that just under half of those responded reported improvement in all three areas, suggesting there is still a way to go to make it exceptionally useful to all.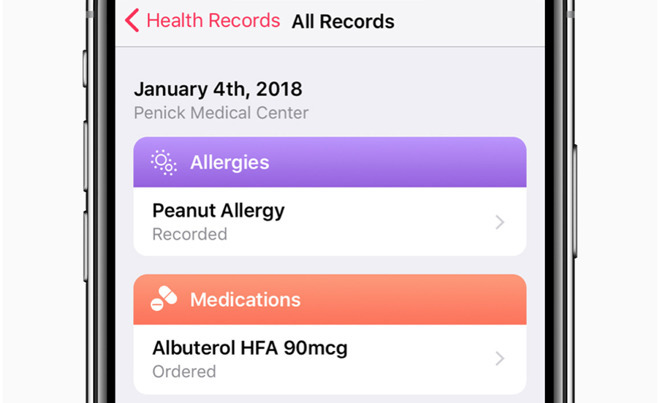 The anonymous survey was sent to the first 425 patients at UC San Diego Health who activated Health Records in 2018, with 132 responding to the queries. It is suggested in the report the results may also be more positive than would normally be typical, due to early adopters typically being more enthusiastic than the average patient.
While tech companies have attempted to help make data collection and sharing between healthcare parties easier and more organized for quite a few years, the concept has run into many teething issues. For the first generation of commercial personal health record systems, adopters experienced issues relating to limited accessibility and features, while at the same time failing to be sufficiently integrated with hospital data.
As an example, the report notes the three-year venture by Google Health into an interoperable personal health record, but it relied on older and less-standard interfaces. This resulted in it being used with fewer than a dozen health systems by the time it was discontinued in 2011.
Other issues include records that were often "missing, incomplete, or indecipherable jumbles of meaningless text," the report advises. While some systems were technically successful, they were still deemed failures due to showing test results already available on a hospital patient portal, and didn't offer other useful features, such as secure communications with clinicians.
In the latest attempt, Apple has adopted a new health data standard called FHIR (Fast Healthcare Interoperability Resources) to simplify interoperability and connect healthcare systems to a standard online framework. It is also aided by the ongoing march of technology, with mobile devices and connectivity more prevalent, giving more opportunities for a patient to interact with their health records from their mobile devices.
Apple's shift into the health has been in the works for a long time, and the company stands to make a considerable impact on the industry as a whole. In a recent interview, former Apple CEO John Sculley suggested Apple could end up disrupting healthcare in a similar way to how the iPhone changed the mobile industry.