Crime blotter: A Walmart iPhone theft ring, New Hampshire delivery scammers sentenced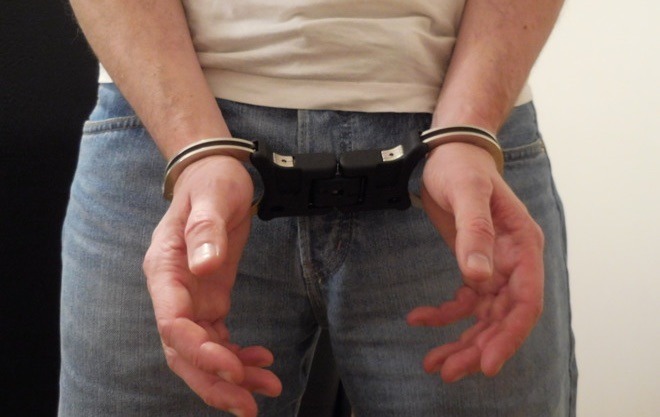 AppleInsider is supported by its audience and may earn commission as an Amazon Associate and affiliate partner on qualifying purchases. These affiliate partnerships do not influence our editorial content.
Police are seeking a pair of thieves nabbing Apple gear late at night from WalMarts, 1400 iPads lifted by civil servant, FedEx employees nabbed for grabbing Apple packages, and more in the latest Apple-related crime blotter.
The latest in an occasional AppleInsider series, looking at the world of Apple crime.
Theft ring targets iPhones, Apple Watches from WalMarts in NJ, PA
Police are looking for two suspects who they say have carried out an operation that stole more than $40,000 worth of iPhones and Apple Watches from WalMart locations in as many as four states. According to PennLive, the operation involves the two thieves entering the store late at night with suitcases and placing the merchandise in them.
The ring, police said, have already fenced many of the stolen items overseas. They face charges of of participating in a corrupt organization, receiving stolen property and retail theft and a misdemeanor conspiracy charge, the newspaper said.
Trio from New Hampshire identity theft scheme sentenced to prison
Prison sentences have been handed down to three people from New York who were convicted of an identity theft scheme. In the scam, they stole the identities of 200 people in New Hampshire in order to order iPhones and iPads in their names and then steal the packages.
According to Patch, one of the conspirators was sentenced to four years in prison, another two years, and one to time served. All were also ordered to pay restitution to Sprint, AT&T and Verizon.
25 iPads, 25 Apple Watches taken from Target
FedEx employees caught stealing phones, Apple Watch from packages
Two employees at a FedEx Ground facility in Hutchins, Tex., were arrested late last month for stealing more than 90 phones and an Apple Watch from packages, and also for bribing a manager and security guard to look the other way.
According to the Dallas Morning News, all four have picked up assorted charges related to the thefts.
City employee convicted of stealing 1,400 iPads
iPhones taken from UPS facility
Not to be outdone, UPS was also the victim of an Apple product-related theft. According to The Daily Reflector, 11 iPhones were stolen from a UPS facility in South Carolina, between Dec. 4 and Jan. 4. The phones were going to the U.S. Cellular store in the Greenville area.
Target employee couple arrested for stealing Apple products
A boyfriend and girlfriend who worked at a Target in upstate New York were charged with stealing $4,479 in Apple products over a two-day period. According to the Post Star, the couple stole iPads, Apple watches and earbuds while working, and later sold some of the merchandise, although the rest was recovered.
New Jersey men arrested for Letgo thefts
Two arrests were made in connection with a spate of thefts in which suspects connected with buyers on buy/sell apps like Letgo and stole from them. According to the North Jersey Record, there have been four thefts in total, and the arrest was for two of them, with investigations still underway for the other two.
In one case, the suspects bought an iPhone and paid with counterfeit money, and in another, the suspect grabbed the iPhone for sale and ran away.
Illinois resident loses $3,000 in Apple gift card scam
A resident of Northfield, Ill., surrendered $3,000 worth of Apple gift cards to a scammer who falsely claimed to represent Apple customer service. According to the Chicago Tribune, the bogus "customer service" representative called the person and told them that their computer was locked, and they needed to pay in gift cards in order to fix it.
The target agreed to pay, before realizing it was a scam.