Fulfilling a WWDC promise, Microsoft Office 365 arrives on the Mac App Store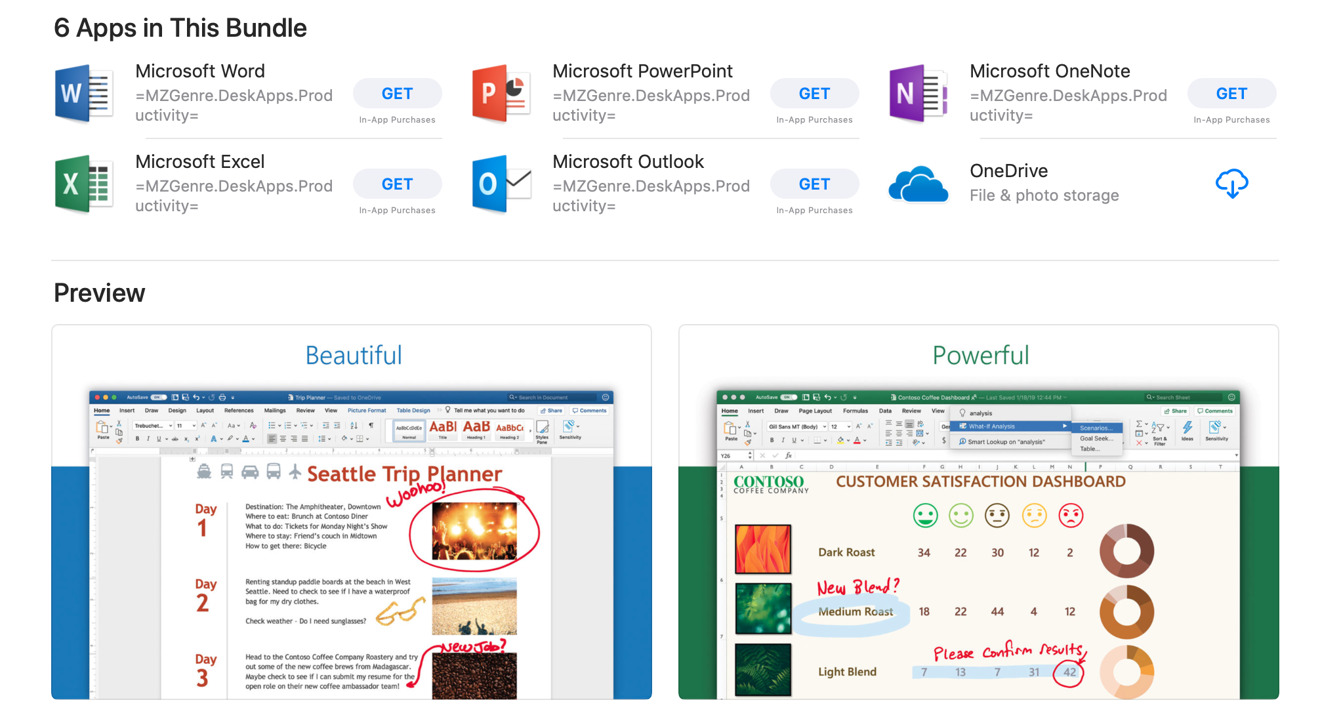 Now you can download Microsoft Word, Excel and most of the rest of the suite from Apple's Mac App Store, and sign up for a subscription with an in-app purchase.
After being teased at the 2018 WWDC, The macOS version of Microsoft Office 365 has launched on the Mac App Store. The individual apps including Word, Excel and PowerPoint have previously been available for the Mac only on Microsoft's own Office 365 website while the iPhone and iPad editions have long been on the iOS App Store.
The major Microsoft Mac apps are downloadable for free if you just want to read documents. The Office 365 subscription service can be paid for with an in-app purchase from inside any of the apps commensurate with the Office 365 subscription price.
During the unveil of the new Mac App Store at WWDC, Apple said that Microsoft, Adobe, Panic and more would be either coming or returning to the store. Most of the promises have yet to materialize, however.
"We are excited to welcome Microsoft Office 365 to the all-new Mac App Store in macOS Mojave," Apple Senior Vice President of Worldwide Marketing Phil Schiller said at the time. "Now it's easier than ever to get the latest and best version of Office 365 for Mac, iPad and iPhone."
Where to buy
If you are willing to purchase Microsoft Office through platforms other than the App Store, there are a variety of deals going on now. B&H Photo is currently knocking 28% off Office 365 Personal with a clippable coupon, bringing the price of a one-year subscription down to $49.99. Amazon also carries MS Office with discounts of up to $20 off.