Casper enters smarthome gear with iPhone-connected Glow bedside lamp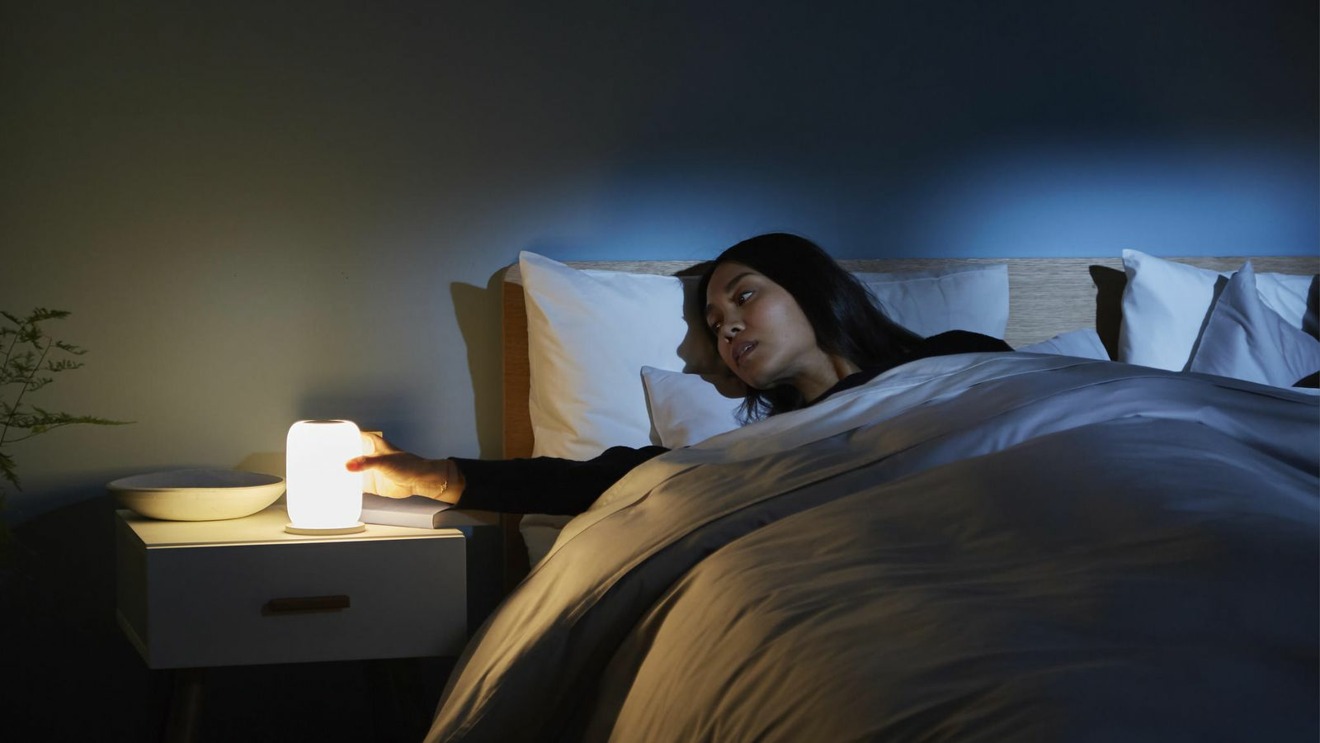 Casper, until now known for its mattresses, on Tuesday launched the Glow — a bedside sleep light with its own gesture and iPhone controls.
Physically resembling Apple's HomePod, the Glow's main feature is automatically adjusted color temperature. One gesture, for instance, will trigger a 45-minute transition from bright conventional lighting to a dim red before shutting off. On the flipside of sleep it can gradually wake owners up over the course of 30 minutes, using a time picked in a companion iPhone app. Functionally this is similar to smartbulbs by companies like Philips and LIFX.
A gyroscope sensor lets owners control brightness by twisting. The product can be taken off its wireless charging station for walking around at night, and shaken to trigger a low-level lantern setting. A built-in battery is said to run for up to 7 hours during continuous use.
The iPhone app also lets owners control power, pick from five preset modes, and sync multiple Glows together. So far Casper hasn't announced support for Apple HomeKit, Amazon Alexa, or any other third-party smarthome platforms.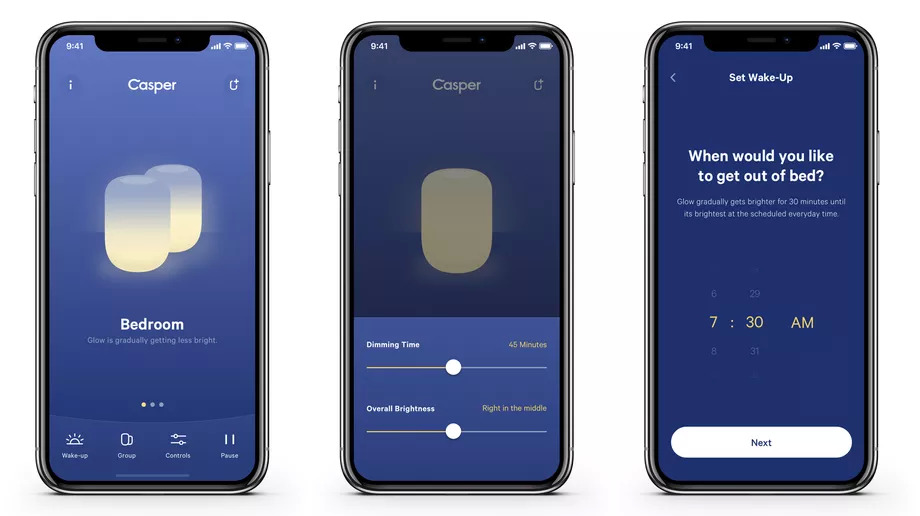 A single Glow costs $89. People wanting a pair can get them for $169.