The AMD Radeon VII doesn't work on the Mac at launch, but will soon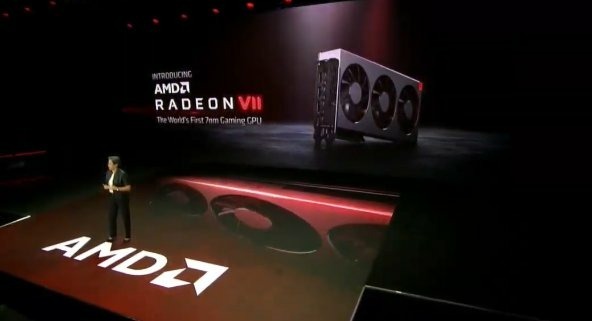 AMD's Radeon VII graphics card may offer considerable performance, but at launch it isn't able to be used on either a PCI-E Mac or in a Thunderbolt 3 enclosure, as a driver that allows the card to work in macOS is still under development.
Announced in January, the Radeon VII is latest major release in AMD's roster of graphics cards, boasting a 25-percent performance improvement compared to earlier Vega cards. The card is a prime candidate for use in future "Pro" Mac models, but it first has to work with macOS.
According to a query to external GPU enthusiast site eGPU.io, there currently isn't a driver in macOS that will enable the graphics card to function, but one is apparently under development and intended for use in macOS 10.14.4. Another post notes the PCI ID is listed in the latest macOS 10.14.4 beta build, indicating that future support for the hardware is highly likely, but without a driver, it won't work.
A driver for the card would mean more than allowing owners of GPU enclosures being able to buy the card and use it with their Macs and MacBooks, as it could also be an indication that the card will be offered to Mac users when buying a new Mac.
As Apple seemingly is not interested in making macOS support Nvidia cards, this limits the range of graphics cards that could be used in a future modular Mac Pro considerably, with AMD's offering being the most likely card to be used in such a high-powered machine.
Produced using a 7-nanometer process, the Radeon VII has 16 gigabytes of memory with up to 1 terabyte per second of memory bandwidth. Processing takes place on 60 compute units clocked at up to 1.8 gigahertz, resulting in playing games like "Devil May Cry 5" at a 4K resolution with framerates over 100 frames per second.
AMD shipped the Radeon VII on Feb. 7 as promised, priced at $699.