Hands on with Alpine's new, and giant, F309 CarPlay receiver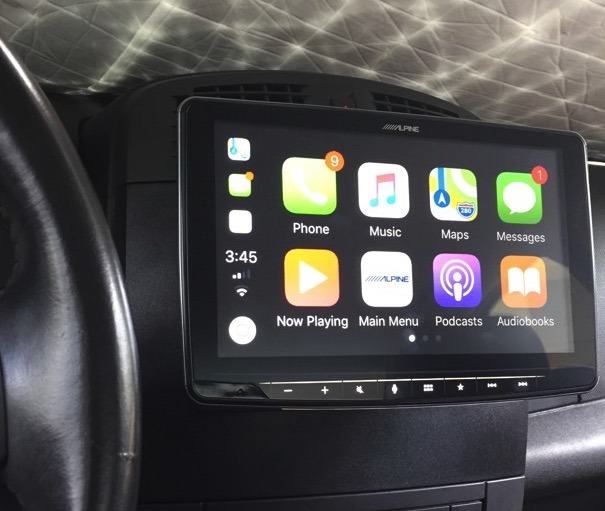 AppleInsider is supported by its audience and may earn commission as an Amazon Associate and affiliate partner on qualifying purchases. These affiliate partnerships do not influence our editorial content.
Alpine has recently introduced updates to its line of aftermarket CarPlay receivers. Following our return from the 2019 Consumer Electronics Show, AppleInsider got a chance to check the Alpine F309.
A year ago at the 2018 Consumer Electronics Show, Alpine introduced their Single-DIN 9-inch CarPlay and Android Auto radio. The Halo 9 ILX-F309 had flagship-level features with HDMI input, a HD Radio tuner, and support for Maestro iDataLink, which gives the device deep integration with the car's telematics like having the car's gauges show up on the radio, climate controls, battery voltage, and check engine codes.
In 2019, there's a new addition to the Halo 9-inch product line, the ILX-F259. It has all the same features as the previous F309, but lacks the HD Radio, HDMI port, and Maestro support.
But, it adds a new, customizable interface making it possible to set photos as the wallpaper, as well as a photo for one of the interface tiles. Tiles can be large or small, and rearranged in any order, making it easy to set up just the favorites you want, not too different from how you arrange app icons on a iPhone home screen.
Where the F309 model has a retail price of $1100 USD, the F259 is set to debut at $800.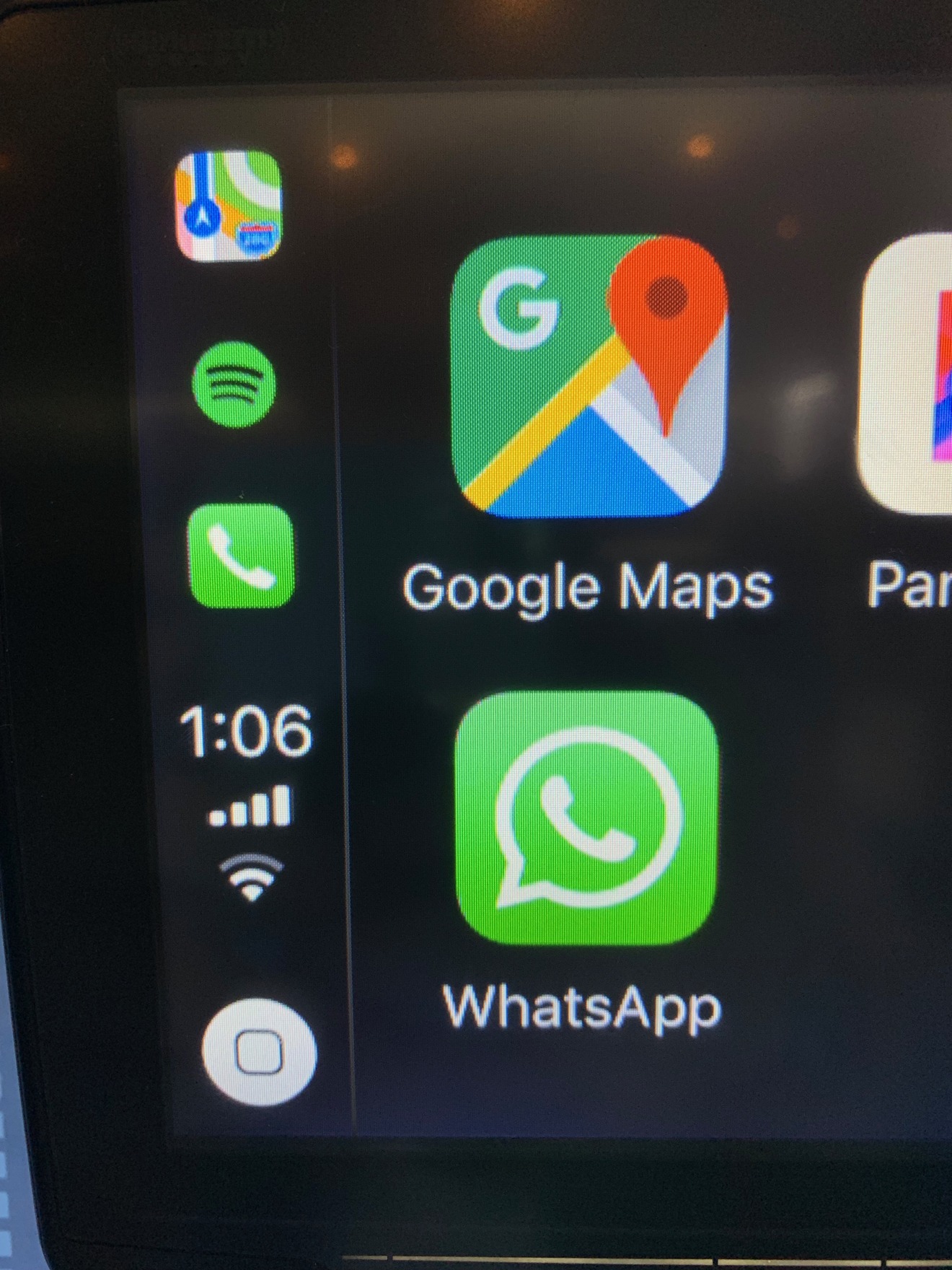 Following the show, we installed a F309 in our personal vehicle. The hardware is good, letting you use a single-DIN space with a large 9-inch display, and the display mount gives you some options for angle and height.
Installing a 9-inch screen in front of a center stack dashboard where car designers hadn't envisioned one going is going to block something. In some cars, this could block heating controls, in others, it could block vents.
In our case, we took Alpine's advice, and used a Scosche dash kit that had the option of configuration for single-DIN with a pocket, or double-DIN. Using it placed the single DIN slot higher in the dashboard, and meant that even with the screen adjusted all the way down, it blocked the center vents at the top of the dashboard.
Had we used a dash kit from Scosche's competitor, Metra Electronics, we could have placed the single DIN unit in a lower position and had use of the vents. So, in short, be mindful of what you're going to block and depending on adjustments and mounting kit, you can avoid the worst of it.
Inconsistencies
The interface for Alpine's CarPlay is both one of the most interesting developments in aftermarket radios in years, and one of the most frustrating.
CarPlay and Android Auto are successes because the OEM and aftermarket custom-designed interfaces are so frustratingly bad that there was a vacuum in the space for Apple and Google to say, "forget it, we're going to mirror a good interface onto the screen" — and that works.
Unfortunately for car radio OEMs and aftermarket, it highlights just how bad the defaults are by putting them side by side. Alpine is interesting, because with the ILX-007 and ILX-107, they made units that were CarPlay-only, and followed Apple's example in making the interface for non-CarPlay elements like settings, volume level indicator, and so on. They used everything, right down to the on/off toggle switches from iOS in their settings menu.
For their CarPlay and Android Auto products, they use their own interface, just like every other radio manufacturer. It remains mentally jarring to be thrown out of a good interface into a bad one, like being pulled out of a warm bed and thrown in a cold shower in the dark, especially when Alpine have already shown they knew how to do better a few years ago.
What they should do is work on creating an interface that either blends aspects of both Android Auto material design or iOS flat design, or something that looks compatible with both, so that it feels more natural going between them.
While we were hoping that the customization would be a positive, setting a photo as a wallpaper behind a bunch of interface widgets looks bad. Setting a photo as a widget on top of a photo wallpaper is horrific.
In use, it's only slightly less worse than the other manufacturers who let you set wallpaper, but don't have a blank one so you can't get just a black background behind the interface. Alpine should prevent users from making weird choices like this, that's part of their job when they design the interface.
Mechless CarPlay
Alpine introduced another CarPlay radio with this new interface, the ILX-W650, in the much more common 7 inch format. All of these systems are what radio manufacturers are calling "mechless", or basically, without motors to run CD drives.
The W650 model is very shallow, more so than some other mechless CarPlay units. It's just 2.4 inches deep, which means that it will fit in a variety of cars with ease. What could you do with all that empty space in the dashboard? Alpine thought of that, too.
The KTA-450 Power Pack Amplifier attaches to the back of the ILX-W650 radio and together, they take about the same amount of space as any competing CarPlay system takes on its own. The amplifier is rated at 400 DPP (dynamic peak power) watts.
Alpine's DPP is proprietary tech, that the company says will give an amp more power to reach high volume demands instead of distorting into a square wave at peak as others might. It was explained to us at the show that during demanding musical passages, they dynamically supply more power to the amp, briefly doubling its power, which is why the physical packaging can be as small as it is.
This was hard to demonstrate practically at the show. We'll be looking closer at this in later months.
Where to buy