Allstate acquires iPhone repair outfit iCracked, joins 'right to repair' fight against Apple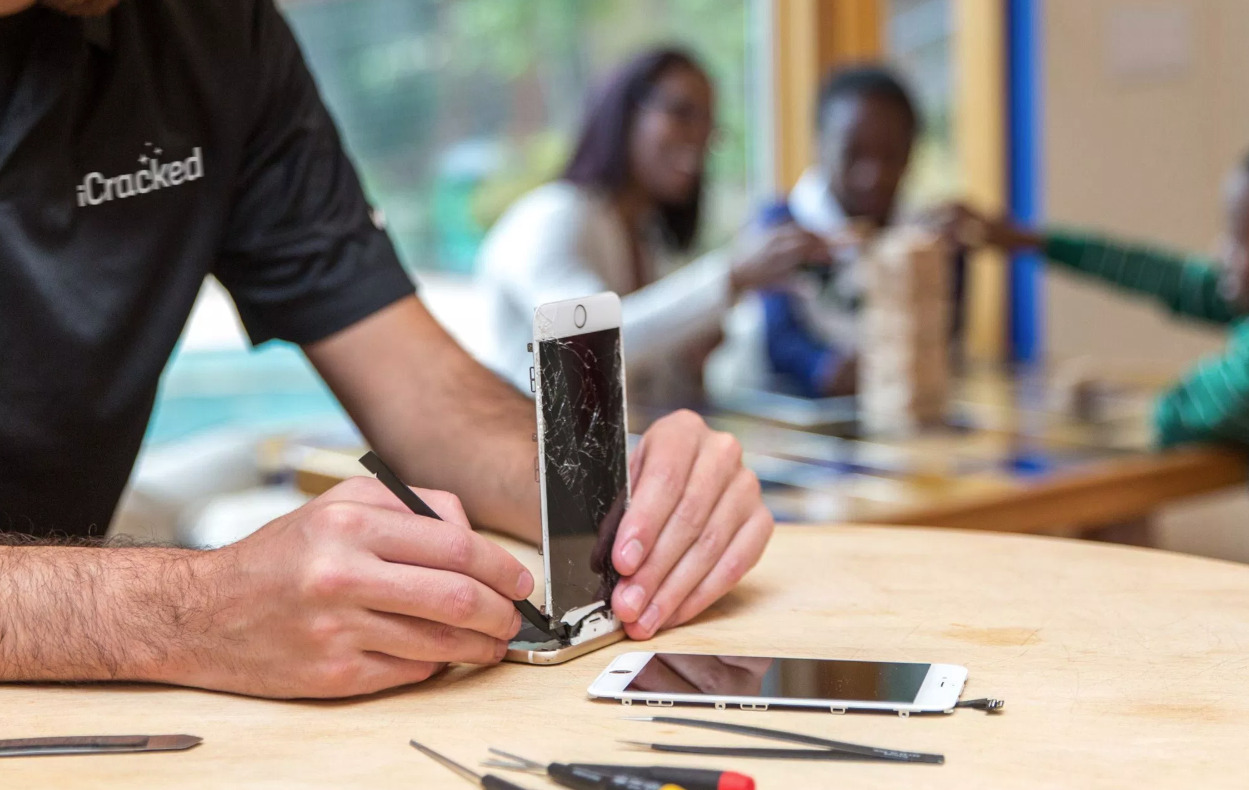 AppleInsider is supported by its audience and may earn commission as an Amazon Associate and affiliate partner on qualifying purchases. These affiliate partnerships do not influence our editorial content.
Insurance firm Allstate is expanding its offerings in the field of consumer protection plans by acquiring repair outfit iCracked, a purchase that could allow customers of its plans to more easily repair their iPhones and iPads, and could also give the company more sway in pushing for right-to-repair legislation in the United States.
The acquisition, confirmed on Tuesday, has the San Francisco-based iCracked joining SquareTrade, an Allstate subsidiary that focuses on consumer plans and tech support. The terms of the acquisition were not revealed by either company.
iCracked is one of the biggest independent repair chains in the United States, with operations providing repairs in more than 60 metropolitan areas across the United States and Canada. While an explanation for the deal doesn't explain directly why, it is likely that Allstate will use iCracked to speed up the claims process for device repairs, potentially reducing the time customers spend without a phone from days to just hours.
"Today's consumers rely on connectivity to run their lives, and they can't afford to wait for device repairs," said Ahmed Khaishgi, President and co-founder of SquareTrade. "With our recent acquisition of iCracked, SquareTrade is uniquely positioned to protect the hardware and software that power our customers' connected devices."
At the same time as bolstering its consumer offerings, acquiring iCracked also makes Allstate a major force in the right to repair movement in the United States, due to its business involving third-party repairs. Repair.org executive director Gay Gordon-Byrne confirmed to Motherboard the outfit has already loaned a lobbyist to assist the push for legislation in New Hampshire.
The purchase is already being seen as a positive for the movement, with iFixit CEO Kyle Wiens claiming "I'm optimistic that this partnership will elevate the visibility of the work that we're doing together."
The right to repair movement aims to make it easier for device owners to fix issues with their products or to take them to third-party repair centers, rather than being forced to replace them or to send them off to the manufacturer for servicing. In a number of states, right to repair bills have been proposed to force manufacturers into making it easier for others to acquire spare parts and relevant information to allow a repair to take place.
Apple has long been a target of the movement, due to the overall difficulty in repairing iPhones and its other products, as well as its tendency to point consumers towards its own repair process via Apple Stores, while simultaneously making it hard for third-party vendors to make their own repairs. For example, in October the company came under fire for diagnostic software related to the T2 security chip effectively blocking some third-party repairs of the 2018 MacBook Pro and iMac Pro.
Reports over the years have also attacked Apple for its repair policies, but in some cases the arguments are presented without an understanding of how the Apple repair system works as a whole.