Niantic agrees to change Pokemon Go locations in trespassing lawsuit settlement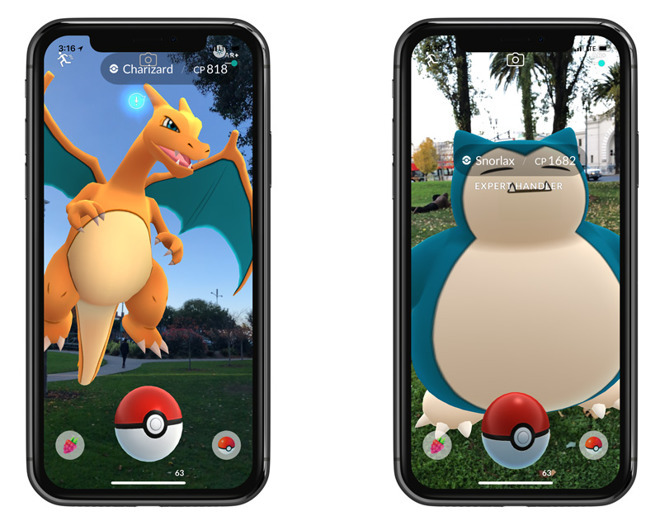 Game studio Niantic has settled a lawsuit surrounding the popular iOS game Pokemon Go, pending judicial review, a suit where property owners complained about players of the hit title causing a nuisance in physical locations designated as Pokestops and Pokemon Gyms.
The lawsuit, filed through a a US District Court in San Francisco, claims owners of buildings and other property in a number of states, including New York, New Jersey, Florida, California, and Ohio, are being bothered by players of Pokemon Go. Players are encouraged to visit a Pokestop and Pokemon Gyms in the real world to gain bonuses or to perform activities, which can cause groups of players to gather at locations beneficial to gameplay.
In the suit, Niantic is accused of selecting the Pokestop and Pokemon Gym locations without first achieving the consent of the property owner or the leaseholder. Under the suit, plaintiffs are identified as owning property within a 100 meter (328 feet) perimeter of a designated Pokestop or Pokemon Gym.
As part of the agreement filed on Thursday, Niantic is to make "commercially reasonable efforts" in response to complaints from affected property owners within 15 days, with a success rate of at least 95 percent for a three year period. The company has agreed to allow an external auditor to review its compliance to the settlement over the same period of time.
Niantic is also required to remove virtual landmarks within five days if it discovers the location is within 40 meters (131 feet) of a single-family residence. For public parks, Niantic is to indicate their opening hours on the company website, in order to prevent any late-night or out-of-hours appearances by eager players.
While the settlement does in theory make life easier for property owners, it does not release Niantic from any claims for damages, with the company and relevant parties expected to enter mediation on the matter soon. The financial outlay could be quite high for Niantic, as attorney's fees request is noted in the filing as "not to exceed $8 million in fees and $130,000 in expenses."
While agreed in principle, the deal has yet to be finalized, as it has to be signed off by District Judge James Donato.