Apple's iPhone still holds commanding lead in smartphone sales in Japan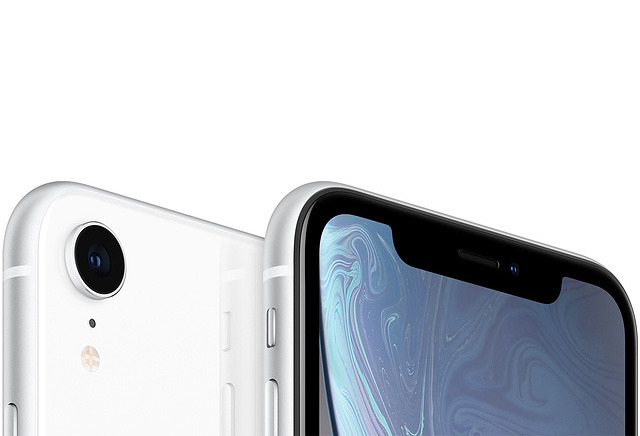 While Apple's shipments in the Japanese smartphone market dipped 10.5 percent year-over-year in the December quarter, the iPhone still enjoys overwhelming popularity there, according to new research data.
The company maintained a 56 percent share in the December quarter and topped 50 percent annually for the first time in 2018, Canalys said. Apple's closest competitor on an annual basis was Sharp, a distant second at 11 percent — Sharp and other local Android brands, like Sony, are in fact said to be under increasing pressure from foreign competition, namely Samsung, Huawei, and Google.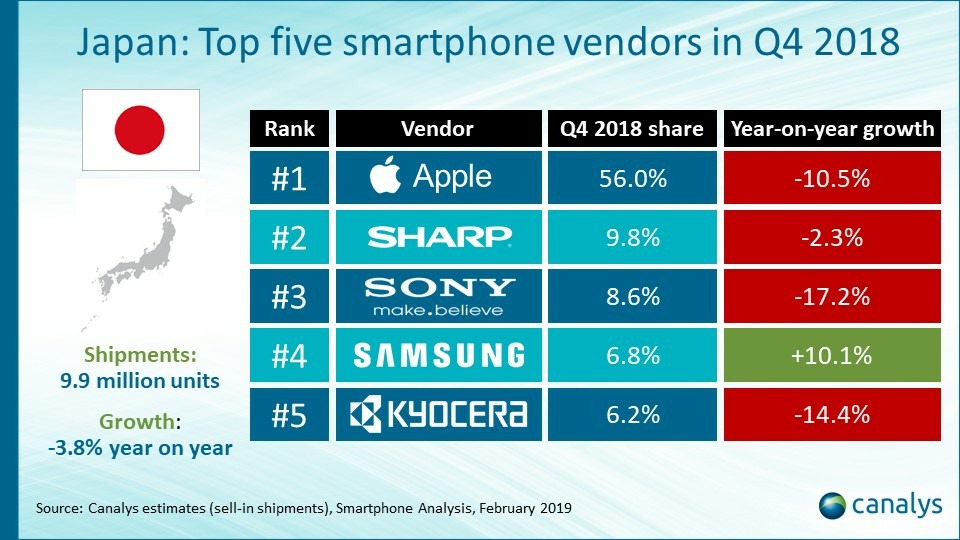 The iPhone XR accounted for 39.8 percent of Apple's calendar Q4 shipments, Canalys estimated. This was, however, because of "aggressive subsidies" from carriers, meant to offset lower demand for the iPhone XS and XS Max due to their high prices. The latter two phones are said to have done poorly, together seeing only 1.4 million units, worse than the iPhone X did in its launch quarter.
Pricing was a significant factor in Japan. Apple's average sales price (ASP) fell to $744 versus $794 a year ago, and 2015's iPhone 6s actually saw shipments increase thanks to local carrier NTT Docomo, which used the device in a low-cost subscription plan.
"The biggest challenge for Apple in 2019 is to retain its dominance amid downward pressure on operator subsidies, the rising secondhand market and increasing competition from vendors such as Huawei," Canalys concluded.
Apple hasn't been faring well in two other major Asian markets, China and India. The company controls just 1 percent of the Indian smartphone market, and Chinese sales dropped 26.7 percent in Q4. In each case a primary cause is believed to be low-cost competition.