Users report Apple Pay rollout in Czech Republic prior to official launch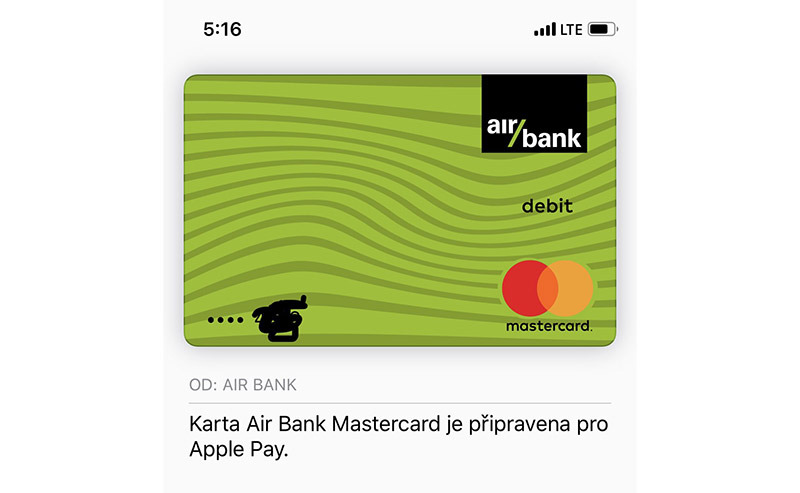 As rumored, Apple appears to be rolling out Apple Pay services in the Czech Republic early Tuesday, with the launch following close on the heels of a debut in Saudi Arabia.
Though Apple has yet to officially announce regional availability of the product, iOS device users in the Czech Republic have successfully registered credit and debit cards with the payments service, according to tweets and social media posts.
A comprehensive list of supporting banks is unavailable, though users have reportedly provisioned cards from Air Bank, Ceska sporitelna, MONETA Money Bank and payments company Twisto. Air Bank and Twisto are backed by Mastercard, suggesting the financial services giant is once again partnering with Apple for an international Apple Pay debut. Whether cards with backing from Visa, another frequent launch collaborator, will also be available to users in the Czech Republic is unknown.
Rumor of an Apple Pay launch circulated in January and was seemingly confirmed in February when a Ceska sporitelna spokesman said the bank was testing implementation as a potential early adopter. Air Bank, Komercni bank, Monet, mBank, and Twisto were also expected to integrate the technology, with Fio, Equa, Creditas and CSOB said to offer support later in 2019.
The Czech rollout comes mere hours after Apple Pay services rolled out in Saudi Arabia with support four local financial institutions. Prior to the February introductions, Apple's most recent international debut came in December with a launch in Germany.
Launched in the U.S. in 2014, Apple Pay initially offered support for a small batch of banks and credit card companies. Apple has since built out its mobile payments solution with international availability covering major markets in Europe, Asia, South America and beyond. With the Czech Republic now in the fold, Apple Pay is accessible in 35 countries and territories.