Editorial: Apple is making us wait for a new iMac for no good reason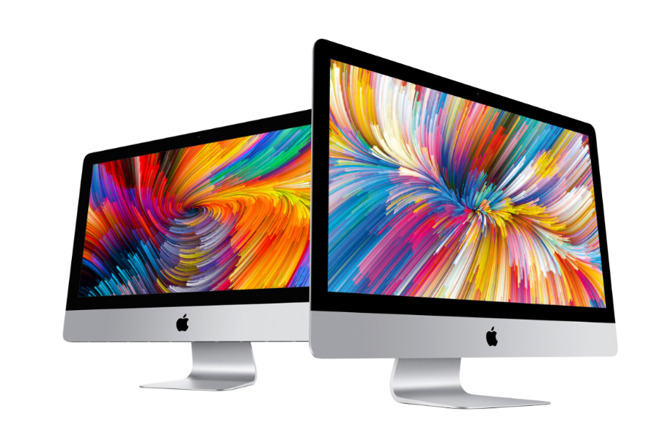 AppleInsider may earn an affiliate commission on purchases made through links on our site.
Apple's flagship machine, the iMac, has not been updated since June 2017, and it's not because of a lack of technical improvements that could be made. Apple has chosen to sideline the iMac for reasons known only to itself, but now is the time for a significant update.
Internet hardware architects protestations to the contrary, designing and manufacturing Macs is not easy. So maybe there is some technical issue that means Apple hasn't been able to update the iMac, but it looks more like Apple is delaying the machine for commercial reasons.
This shouldn't come as a big surprise. Of course Apple always times its hardware releases for when they will get maximum attention and gain maximum sales. Only, Apple doesn't make machines and then sit on them until the time's right. Instead, Apple is very, very good at planning years in advance and all manufacturers need to get their new technology to market while it's still new.
Which means that Apple is choosing to delay the iMac, and it's been quite a delay. The last update was in June 2017 which is long enough ago that the smart money would've bet on at least a speed-bumped iMac being released at October 2018's Apple event. It didn't come then and current rumors most strongly suggest that neither it nor any Mac hardware at all is coming with the expected March 25 event.
There doesn't have to be an event, though. The 2018 MacBook Pro was announced with a press release and so were its Vega 16 and 20 updates.
Yet the iMac is Apple's most popular desktop Mac. Maybe the 2018 Mac mini could challenge its status as Apple's flagship machine, but you can be sure that the iMac outsells the iMac Pro. And, you can be completely certain that even the current version will outsell the forthcoming Mac Pro.
Only, there's a difference between outsell and outshine.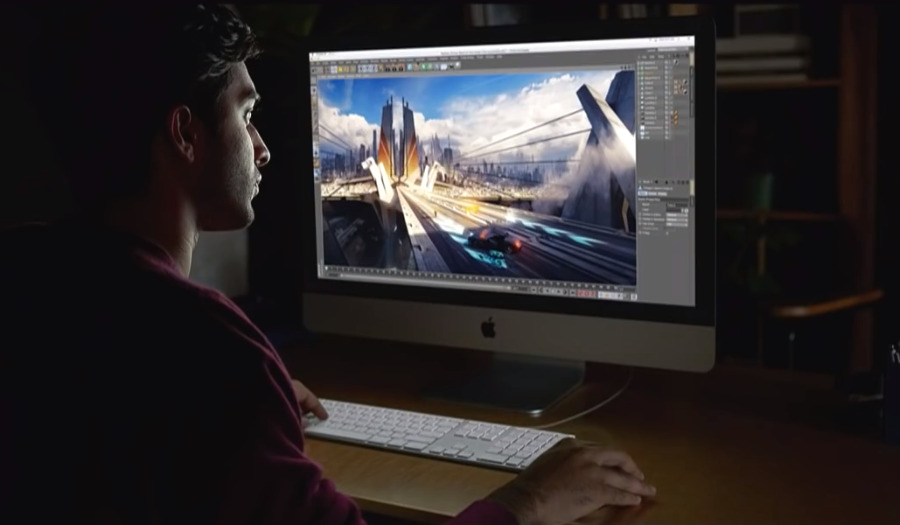 Apple took a gamble when it revealed the updated iMac in 2017 and in the same event gave us a sneak peek of that December's iMac Pro. The company must have thought about whether that would cannibalize iMac sales and patently decided it was worth it. Apple may have looked at how many people wouldn't buy the iMac but would be drawn to the iMac Pro.
It may well have concluded that the two machines sell to such completely different markets that cannibalizing sales isn't an issue. Except once the iMac Pro was actually on sale, it looks as if Apple wrote off the iMac. If it weren't for the huge price difference, you wouldn't have been surprised if the iMac Pro had been intended to be the successor to the iMac.
You might even have been sure of that if the power of the regular iMac hadn't been strong enough to make some people decide they don't need an iMac Pro.
So while Apple didn't mind treading on the iMac's time in the spotlight with a sneak peek of the iMac Pro, it has avoided doing the opposite. Which means that this year, Apple may also avoid sharing that spotlight between a hypothetical new iMac and the guaranteed new Mac Pro.
Mac Process
That should mean that Apple has the opportunity to update the iMac in at least the first half of 2019 without treading on the toes of its other machines.
And as well as good timing, Apple also has plenty of opportunity for how it could improve on the current iMac.
Then in August 2018, Intel announced what it called a collection of six U-series and Y-series processors which again are expected to be used in portables but certainly work with iMacs. That August announcement would potentially also fit with the processors appearing in Macs launched in the first quarter of 2019.
There will always be better processors and in January 2019, Intel announced more. Surely Apple's got to take the plunge and make something out of one of these released processors.
On display
An iMac update that comes in the first half of 2019 is not going to tread on the toes of any other Apple Mac release. The trouble is that if it's any later than that, other releases will tread on its toes instead.
Analyst Ming-Chi Kuo has said nothing about the iMac but he has spoken about competing products — and that doesn't just mean other Macs. He claims that alongside the new Mac Pro, Apple is going to launch a new display that he's referring to as a 6K3K one. It will reportedly feature a 6,144 x 3,072 dpi resolution.
More people are going to want that display than want the Mac Pro. And at 31.6 inches diagonally, that display is going to outshine one of the iMac's greatest selling points. That display is going to tempt people who might otherwise have gone for the iMac.
But let us dream just a little, just for once. You have to ignore the fact that there is not one single report or even rumor, you have to accept that what we're about to say is entirely wishful speculation. However, if you also have a tape measure, you can see that the current 27-inch iMac is not 27 inches at all.
That's of course the diagonal size of the display in that iMac but the physical size of the machine is actually 30.5 inches diagonally. This is surely just a bezel or two away from being the same sizes as that forthcoming display.
Imagine it. An iMac with a larger 6K display. Now that would've been worth waiting for.