'Premium' devices like Apple's iPhone pushed 2018 smartphone revenues up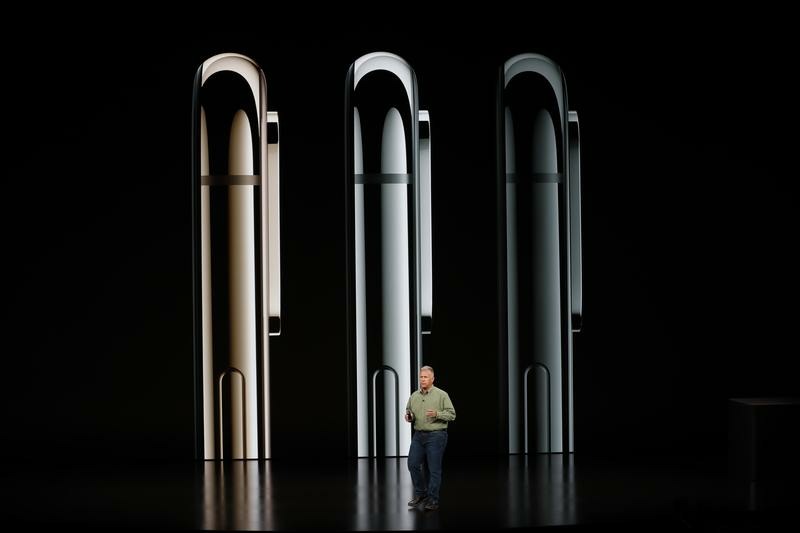 Global smartphone shipments fell 3 percent in 2018 to 1.44 billion, and yet sales revenue rose 5 percent to $522 billion driven by the premium market segment, according to recent research data.
The discrepancy is linked to the "premium trend" in the smartphone industry, GfK said in a report. Approximately 12 percent of phones sold cost more than $800 — an increase from 9 percent in 2017. Phones in the $150 to $400 range saw a more modest share growth, rising from 44 to 46 percent.
The reason for the shift can be attributed to a shift in consumer philosophies, GfK suggested.
"Not only do they 'prefer to own fewer but higher quality items' that they will pay premium prices for, but they 'value experiences more than possessions'," the firm wrote.
It did however suggest that there was a "dearth of appealing innovation" in the December quarter that pushed average selling price (ASP) down to $384. Boosts to memory, screen size, and the number of cameras aren't proving enough to spark demand, it continued, as these aren't being turned into new experiences. The firm suggested in fact that there's an untapped potential in smartphone gaming, since 55 percent of phone owners played a game in the last 30 days.
Mobile gaming has traditionally been limited as much by memory and interface problems as performance. PC and console games can often consume multiple gigabytes of storage, and without gamepads, mice, or keyboards as default accessories, phone games are often reduced to awkward touchscreen controls.
Apple has gone all-in on the "premium" smartphone market, pricing even the iPhone XR at a minimum of $749. It doesn't appear to have benefited from broader trends however, since December-quarter iPhone revenues dropped 15 percent to $52 billion, triggered mainly by problems in China. Analysts have generally blamed the situation on a combination of Apple's high prices and intensifying competition from Chinese brands like Huawei and Xiaomi.
GfK separately noted that "core wearables" shipments grew 16 percent in 2018, with sales value rising 35 percent.
"Demand was driven by the rise of SIM-enabled smartwatches which represent the majority of sales value within the Core wearables category," the firm said. "SIM-enabled smartwatches accounted for 17 percent of the Core wearables sales value, up from eight percent in 2017." That likely refers mostly to the Apple Watch, which is believed to be the bestselling wearable.