Apple's March 25 'It's show time' event will be live streamed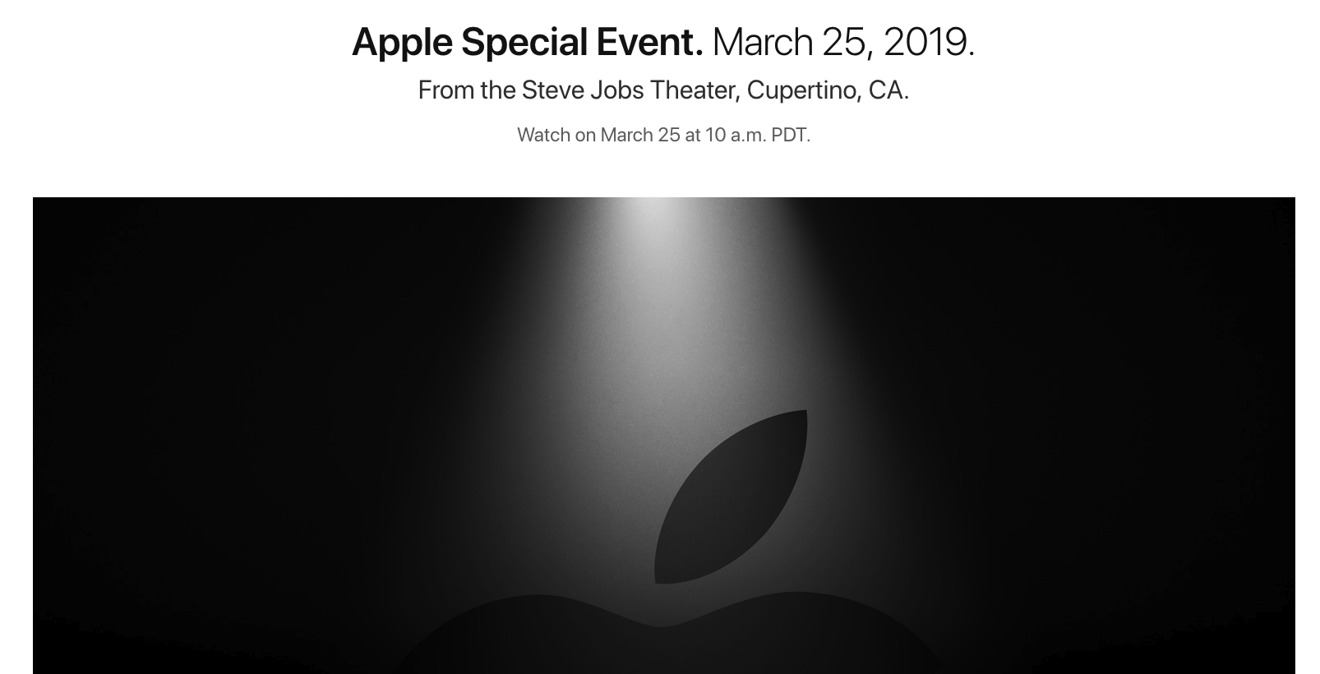 Apple has updated its live event streaming page in preparation of the March 25 Apple News and video event, inviting people to watch the live stream broadcast from the Steve Jobs Theater.
The livestream page offers few clues for what to expect. The page is simply titled "Apple Special Event" and includes basic details for when and where the event will take place, as well as what time to start watching the stream. The other main element of the page is a large graphic showing the Apple logo below a spotlight, most likely referencing the "It's show time" element of the media invitations.
The site advises users can watch the stream on an iPhone, iPad, or iPod touch with iOS 10 or later using Safari, a Mac using Safari on macOS Sierra 10.12 or later, or a PC using Windows 10 and Microsoft Edge. Streaming to the Apple TV requires AirPlay and a second-generation or later model running the latest tvOS update.
It is noted other platforms may be able to access the stream, using "recent versions of Chrome or Firefox," with support for MSE, H.264 and AAC required.
As usual, Apple has not offered up any announcement of what it plans to launch at the event, but it is currently believed to center around services instead of hardware. In particular, attention will be focused on its updated news offering, with the addition of a subscription service.
It is also expected that Apple will reveal information about its long-rumored streaming video service, though its launch may not be until later in the year.
While unlikely, it is possible for hardware to make an appearance at the event. Last year's education-focused March event did involve hardware releases, including an updated iPad.
Supply chain reports and analyst speculation points to Apple releasing numerous new products across the entirety of 2019. Even so, the only items being proposed for a March unveiling are more updated iPads, the long-awaited AirPower charging pad, and potentially a new iPod touch.