iPhone interest in China going 'from bad to worse,' hitting suppliers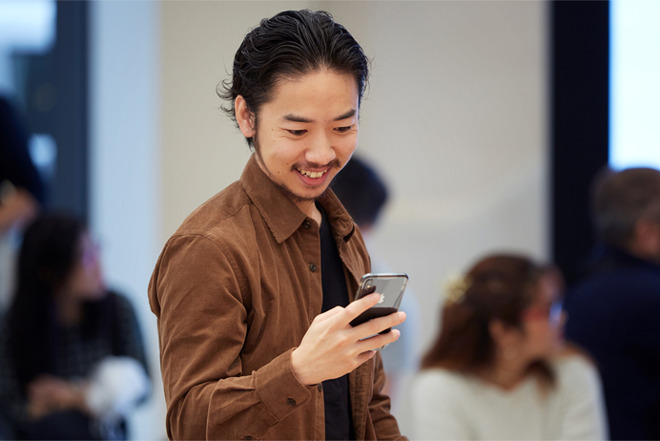 AppleInsider may earn an affiliate commission on purchases made through links on our site.
Hopes for a recovery in Apple's iPhone sales are a ways off, a Longbow Research analyst hinted on Tuesday, noting serious blows to public demand and Apple's supply chain.
"Multiple iPhone price cuts did not stop China iPhone search trends from weakening further while February supplier sales were abysmal, decelerating on a year over year basis vs. January," Shawn Harrison told Bloomberg. Searches on Google and China's Baidu are said to be down year-over-year, in fact by 47 percent on Baidu.
More damningly, Harrison observed that of 42 Apple suppliers checked by Longbow, 37 of them recorded "worse than seasonal" sales in February.
"Without iPhone demand acceleration on the horizon, we currently do not see any catalysts near term to drive significant EPS [earnings per share] upside," he commented.
Apple is likely to announce second-quarter results towards the end of April. The current Wall Street consensus is EPS of $2.38 on revenue of $57.54 billion, which implies a 5.9 percent fall in sales year-over-year, and a decline of almost 13 percent in profitability.
The company's iPhone sales dove 15 percent in the December quarter, leading to lower-than-anticipated revenue of $84.3 billion. This was blamed primarily on the Chinese market, where competition from lower-cost local smartphone brands overlapped with Apple once again hiking iPhone prices.
The company has tried a variety of pricing tactics to revive iPhone sales, but these appear to be lessening the damage rather than turning things around. Some analysts have predicted that Apple won't see a true recovery in iPhone demand until 2019 models launch this fall.
A JPMorgan memo issued this week indicated that aggregate revenues for suppliers in the firm's tracker declined 1 percent year-on-year in the first two months of the year, a drastic change from the 7 percent growth seen in the fourth quarter of 2018. For comparison, the same periods in 2018 and 2017 witnessed growth of 13 percent and 4 percent respectively.
Bank of America proposed that now is an opportune time to buy Apple stock, taking advantage of its low price and potential in healthcare and services.