Sharp drop in Chinese smartphone sales portends bad news for Apple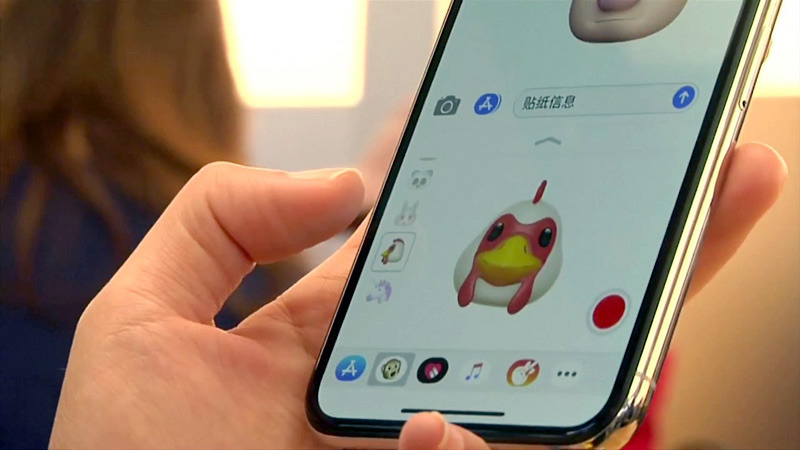 Adding to evidence that a recovery of Apple's iPhone sales is months off, Chinese smartphone shipments fell over 20 percent year-over-year in February, according to a government-backed research institute.
Shipments were down to 13.8 million, said the China Academy of Information and Communications Technology in data seen by CNBC. While February is often a weak time for the country's smartphone market because of the Chinese New Year holiday — and the launch of new phones at Mobile World Congress, towards the end of the month — February 2019 was reportedly the worst month for Chinese shipments since 2013.
An IDC analyst, Xi Wang, suggested that the figures can be blamed on a combination of an economic slowdown, a saturated marketplace, and built-up inventory at retailers. Phone makers are known to sometimes ship large numbers of phones to retailers in January.
A Mirabaud Securities analyst, Neil Campling, added that the smartphone market may also be suffering from "a lack of revolution," with high prices for evolutionary hardware when what many people have does the job.
"People aren't waiting for the next releases — they are tired of the options," he argued. "We are waiting for the next big thing — but there are no clear signs yet of what that could be."
It's not clear to what extent the iPhone was hit by February's sag, but Counterpoint Research analyst Neil Shah suggested that "Apple and Xiaomi continue to be the biggest losers," while local brands Huawei, Vivo, and Oppo are picking up more sales.
"The China market has become a zero sum game with replacement rates becoming slower in the premium end of the market and most folks are not upgrading their expensive and durable smartphones," he continued. "Most of the growth is coming from mid-tier of the market where Huawei's Honor brand, Nova series, and Oppo's A series is doing quite well and affecting Xiaomi."
Apple's iPhone sales plummeted 15 percent in the December quarter, leading to lower-than-anticipated revenue of $84.3 billion. This was blamed primarily on the Chinese market, where competition from lower-cost local brands overlapped with Apple once again hiking iPhone prices.
The company has tried a variety of pricing tactics to revive iPhone sales, but these appear to be lessening the damage rather than turning things around. Some analysts have predicted that Apple won't see a true recovery in iPhone demand until 2019 models launch this fall.
On Tuesday, separate research by Longbow and JP Morgan indicated that Apple's supply chain is reflecting weak iPhone demand with poor performance. Longbow added that people are even searching for iPhones less often on the Web, in fact 47 percent less on China's Baidu.