Spotify accuses Apple of anti-competitive practices in Europe over App Store restrictions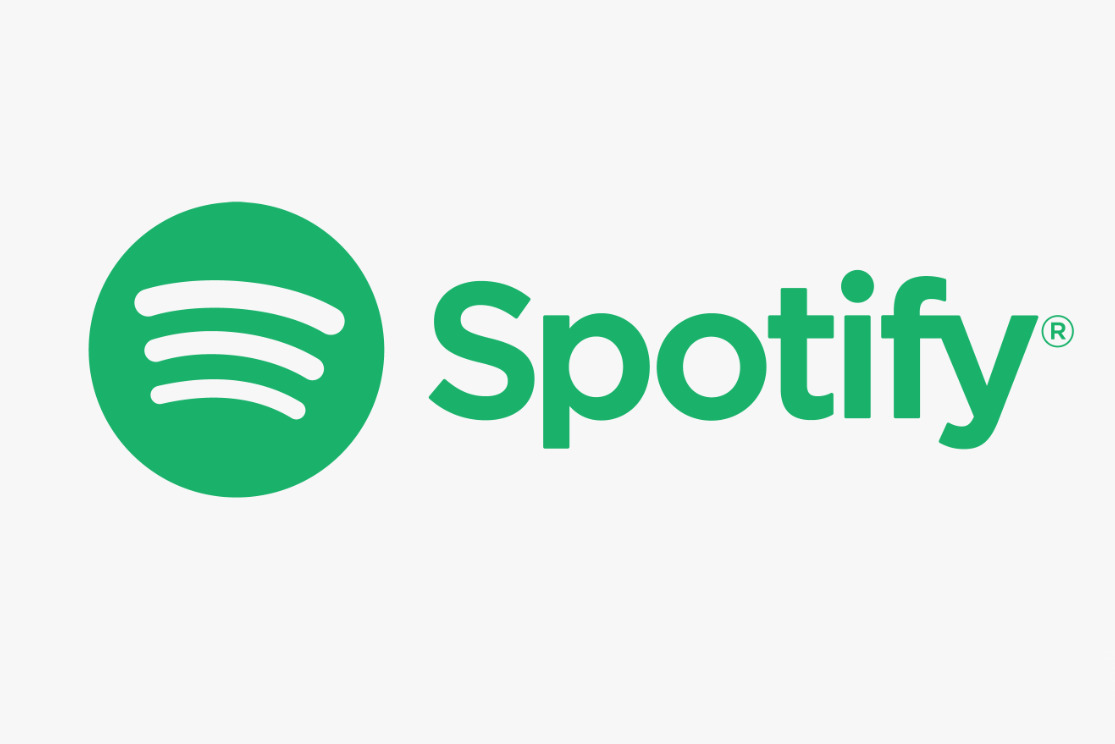 Music streaming company Spotify has filed a complaint with the European Commission claiming that Apple takes more money than it should be entitled to, isn't providing information on customers to vendors, and is unfairly limiting third-party access to technologies such as Siri, HomePod and Apple Watch.
Spotify has filed an official anti-competition complaint about Apple with the European Commission. The company, which competes directly with Apple Music, alleges that Apple is artificially limiting innovation and constraining user choice by refusing to allow Spotify and other firms access to technology and information via the App Store.
"Apple is both the owner of the iOS platform and the App Store — and a competitor to services like Spotify. In theory, this is fine. But in Apple's case, they continue to give themselves an unfair advantage at every turn," Ek said. "After trying unsuccessfully to resolve the issues directly with Apple, we're now requesting that the EC take action to ensure fair competition."
As an example, Ek describes Apple's 30 percent cut of purchases made on the App Store as a tax.
"If we pay this tax, it would force us to artificially inflate the price of our Premium membership well above the price of Apple Music," wrote Ek. "And to keep our price competitive for our customers, that isn't something we can do."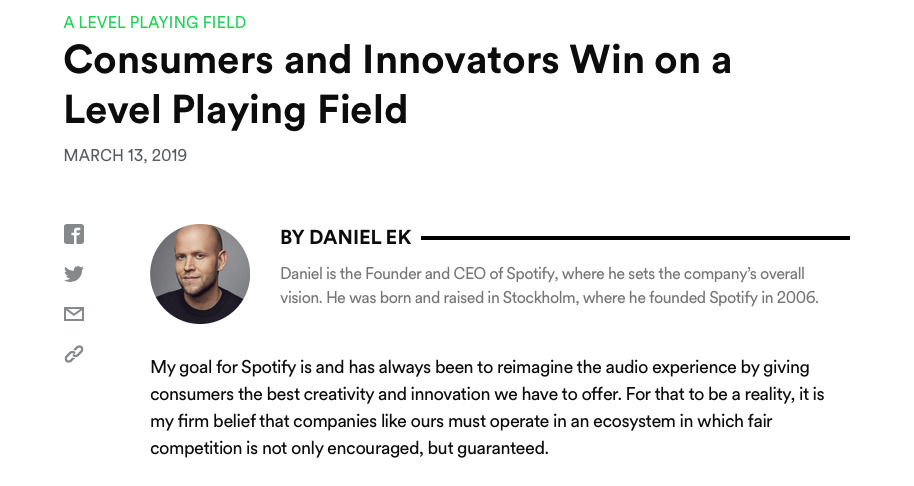 "If we choose not to use Apple's payment system," he continues, "Apple then applies a series of technical and experience-limiting restrictions on Spotify. Over time, this has included locking Spotify and other competitors out of Apple services such as Siri, HomePod and Apple Watch."
Ek further says that third-party developers are also locked out of information regarding customers. "For example, they limit our communication with our customers— including our outreach beyond the app," he writes. "In some cases, we aren't even allowed to send emails to our customers who use Apple."
Spotify does have an Apple Watch app but it is limited to being a remote control for music played on iPhone or Spotify Connect devices, not the watch itself.
The company has not issued a copy of the complaint it has sent to the European Commission, but it has set out a list of what it wants to see happen. Ek says Spotify is first asking that all apps "should be able to compete fairly on the merits, and not based on who owns the app store".
Then the company wants users to have a choice of being able to pay subscriptions directly to Spotify through the App Store, yet without Apple's cut. Lastly, Spotify wants app and service developers to get access to customers for marketing and promotions.
Apple has yet to comment publicly on the complaint.