Warren Buffett doubts Apple TV+ immediate success, but Apple 'can afford a mistake or two'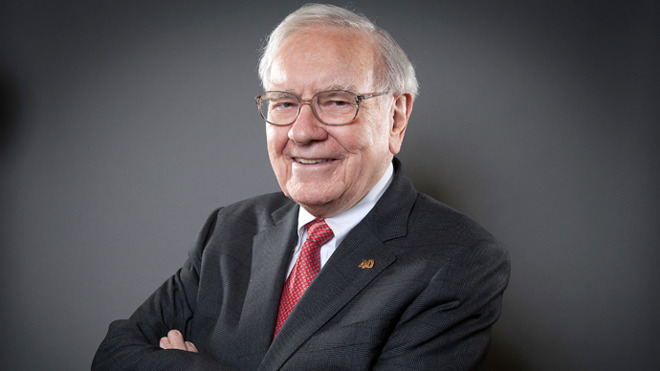 AppleInsider is supported by its audience and may earn commission as an Amazon Associate and affiliate partner on qualifying purchases. These affiliate partnerships do not influence our editorial content.
Famed investor Warren Buffett is uncertain about Apple's attempts to enter the highly-competitive streaming video market, but advises he believes its failure could end up being good for the company, especially one that strives for perfection in all areas of its business.
Speaking at The Gatehouse's Hands Up for Success luncheon on Thursday, Buffett expressed doubts about the Apple TV+ and Channels subscription, which were unveiled by the company on Monday. The number of opponents in the field ahead of Apple will make things tough to gain traction, he revealed, advising "You've got some very big players who are going to fight over those eyeballs."
Buffett believes the number of hours viewers can watch content for is limited by how much time there is in the day, reports CNBC. "You have very smart people with lots of resources trying to figure out how to grab another half hour of your time," he said. "I would not want to play in that game myself."
"Ten years from now, when we look at entertainment delivery, it will be what people want. It will be in the form they want," the Sage of Omaha proclaimed. "It's going to be a very, very big, hotly contested game, and the one thing I can guarantee is that the public will be the winner."
While casting doubt on Apple's video efforts, Buffett does suggest this may be a good thing overall if it fails. "I'd love to see them succeed, but thats a company that can afford a mistake or two," Buffet remarked. "You don't want to buy stock in the company that has to do everything right. Apple should do some things that don't work."
Berkshire Hathaway, which Warren Buffett chairs, currently has Apple as its largest investment in its portfolio. Despite reducing its stake in late 2018, the firm still owns a 5.5 percent share of Apple.
Buffett also passed comment on the payments industry when asked about Apple Card, the company's financial service made in partnership with Goldman Sachs. In Buffett's view "everybody in the world wants to control payments."
Berkshire Hathaway has an 18-percent stake in American Express.