Apple Watch credited with saving life days after ECG feature launched in Europe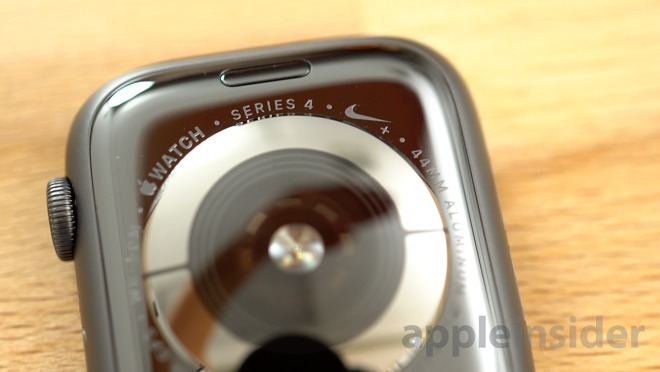 Less than a week after Apple expanded availability of the Apple Watch Series 4 ECG feature to Hong Kong and parts of Europe, the wearable has been credited with detecting signs of atrial fibrillation in a European man, potentially saving his life.
According to a customer testimonial sent via Twitter to Dr. Michael Spehr of Germany's FAZ newspaper, Apple Watch and Apple's ECG app detected a previously undiagnosed heart condition, reports The Sun.
In their note to Spehr, the unnamed user said they viewed the ECG function as reserved for hypochondriacs, but decided to try the feature when Apple released watchOS 5.2 last week. The latest Apple Watch update activates ECG hardware on Series 4 units for users in Hong Kong and select European countries.
The customer noted multiple Apple Watch readings displayed signs of atrial fibrillation, a condition that had heretofore gone undetected by their regular physicians. Skeptical that the device was providing accurate information, the user asked the recommendation of a doctor friend, who chalked up the readings to a measurement error.
"But nevertheless I visited my physician, a 12-channel ECG was taken, the physician weighed his head deliberately and said: 'The watch is right,'" the person wrote. Beta blockers were prescribed to treat the AFib diagnosis.
"It's true, the Watch contributed to prolonging my life," the customer said.
Today's report is the latest in a long-running series of testimonials from Apple Watch customers who have been alerted to AFib readings as a result of the ECG app. Most recently, the device was credited with saving the life of a Seattle man who, like the user profiled today, was unaware that he was living with the heart condition.
Apple Watch Series 4 launched in September, with the ECG activated for U.S. buyers in December. With last week's update, the feature was extended to Austria, Belgium, Denmark, Finland, France, Germany, Greece, Guam, Hong Kong, Hungary, Ireland, Italy, Luxembourg, Netherlands, Portugal, Puerto Rico, Romania, Spain, Sweden, Switzerland and the UK.