Feds bust $900,000 iPhone repair & return scam in Oregon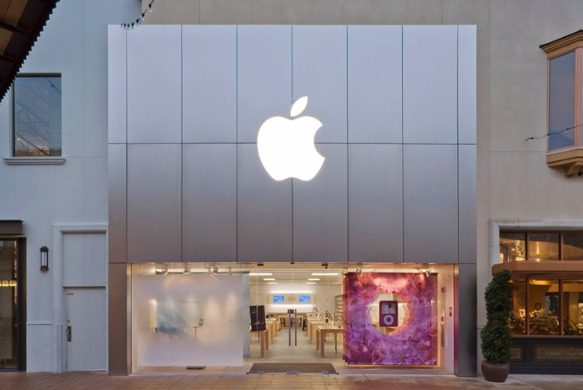 AppleInsider may earn an affiliate commission on purchases made through links on our site.
Two engineering students in Oregon are accused of bringing thousands of counterfeit iPhones to Apple and having them replaced with real ones that they then shipped to China for sale.
Students Yangyang Zhou and Quan Jiang, both Chinese nationals studying in Oregon, are accused of getting Apple to replace their counterfeit iPhones with real ones. Each iPhone was replaced under Apple's repair policies and the thousands of phones were then sent to China where they were sold. Apple reportedly estimates the cost of the fraud to be $895,800.
Zhou made his first court appearance at the US District Court in Portland on Friday where federal investigators from Customs and Border Protection (CBP) claimed that he and Jiang had received multiple shipments of counterfeit iPhones from China.
An Apple representative explained to the court how the fraud worked.
"Submission of an iPhone that will not power on is critical to perpetuating iPhone warranty fraud," said the representative, "As the phone will not be able to be immediately examined or repaired by Apple technicians, triggering the Apple phone replacement process as part of its product warranty."
According to court records as reported by The Oregonian newspaper, Apple received more than 3,000 warranty claims from Jiang and in 1,493 cases replaced his phone.
Customs and Border Protection officials began investigating in April 2017 after having seized five or more shipments of phones. In December 2017, Homeland Security interviewed Jiang who admitted regularly receiving 20 to 30 "iPhones" from China.
At the time of the alleged fraud, Zhou and Jiang were both living in Corvallis, Oregon, and were on student visas to study engineering. Jiang was studying at Linn Benton Community College and Zhou at Oregon State University.
Apple reportedly sent Jiang a cease-and-desist letter in both June and July 2017 while CBP also wrote in April and October to tell him that counterfeit phones addressed to him had been seized. Jiang denies receiving any of these letters or being told that what he was doing was illegal.
Jiang's defense lawyer has so far declined to comment but Zhou's told Portland's KOIN that his client is innocent. "Mr Zhou was not aware of any alleged counterfeiting," he said, " and we believe Mr Zhou will be vindicated."