UK proposes creating regulator to fine tech firms slow to take down harmful online content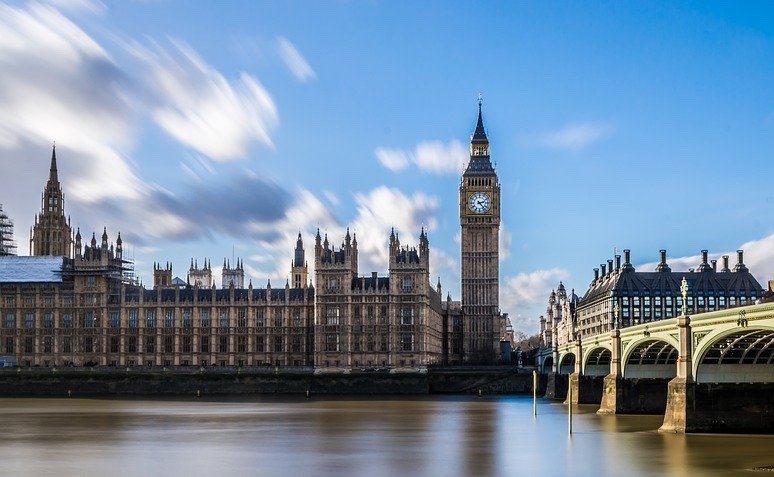 Apple and other tech companies may face fines and have their services blocked if they are not able to handle harmful online contact in an effective manner, the United Kingdom government has suggested, proposing the creation of a regulator that could create new rules social networks and other online entities should follow concerning terrorist messages and abuse images.
The UK's Department for Digital, Culture, Media, and Sport (DCMS) and the Home Office have jointly published the Online Harms White Paper, a set of proposals aiming to tackle inappropriate online communications by forcing the companies providing the services to have a vested interest in keeping social networks clear of such material.
The definition of the harmful material is far wider than what is currently applied in UK law, which covers terrorism and hate crimes, child sex abuse, revenge porn, illegal goods, and harassment, reports the BBC. Areas including cyber-bullying, trolling, and the propagation of fake news or disinformation could also be affected by the regulator's decisions.
The proposals are open for a 12-week public consultation that ends on July 1, after which DCMS will review and refine the white paper into a more formal plan.
The white paper suggests the creation of an independent watchdog that is able to write a "code of practice" that online firms must abide by, setting out expectations for what is "reasonably practicable" to counter harmful activity based on currently-available technology and resources.
The regulator will also be granted the power to enforce the rules, including fining companies that break or infringe on the new rules, such as by failing to sufficiently take down offensive content in a timely manner. There is also the potential for the entity to have additional powers to fine company executives as well as the firm itself, and to compel internet providers to block access to sites and services that break the rules regularly.
The size of the fines could be substantial, though not currently defined. It is suggested that, based on the Information Commissioner's ability to fine up to 4 percent of a company's turnover for breaking GDPR rules, a comparable level could be expected.
"The era of self-regulation for online companies is over," said Culture Secretary Jeremy Wright. "Voluntary actions from industry to tackle online harms have not been applied consistently or gone far enough."
The rules would primarily deal with social media and networks, but it would also be applicable to other areas, including hosting services, cloud storage, forums, search engines, and messaging services.
Facebook has welcomed the white paper, with a statement from head of UK policy Rebecca Stimson claiming "New regulations are needed so that we have a standardized approach across platforms and private companies aren't making so many important decisions alone. New rules for the internet should protect society from harm while also supporting innovation, the digital economy, and freedom of speech."
A similar statement from Twitter head of UK policy Katy Minshall advised "We look forward to engaging in the next steps of the process, and working to strike an appropriate balance between keeping users safe and preserving the open, free nature of the internet."
The latest call for new internet rules governing how online firms deal with harmful content follows calls by Facebook CEO Mark Zuckerberg for governments to come up with ways to "regulate the internet." In early April, Zuckerberg suggested regulation could be put in place to cut down harmful content, maintain user privacy, ensure data portability, and to maintain the integrity of elections.
Apple CEO Tim Cook has also previously asked for governments to make changes to regulation, primarily in how data is stored and privacy of consumers is ensured. Cook's call, as well as those from other critics of current policies, has led to the US government attempting to create bipartisan privacy bills, though it is likely to be some time before such changes become law in some form.