Bowers & Wilkins wireless Formation Suite speaker setup supports AirPlay 2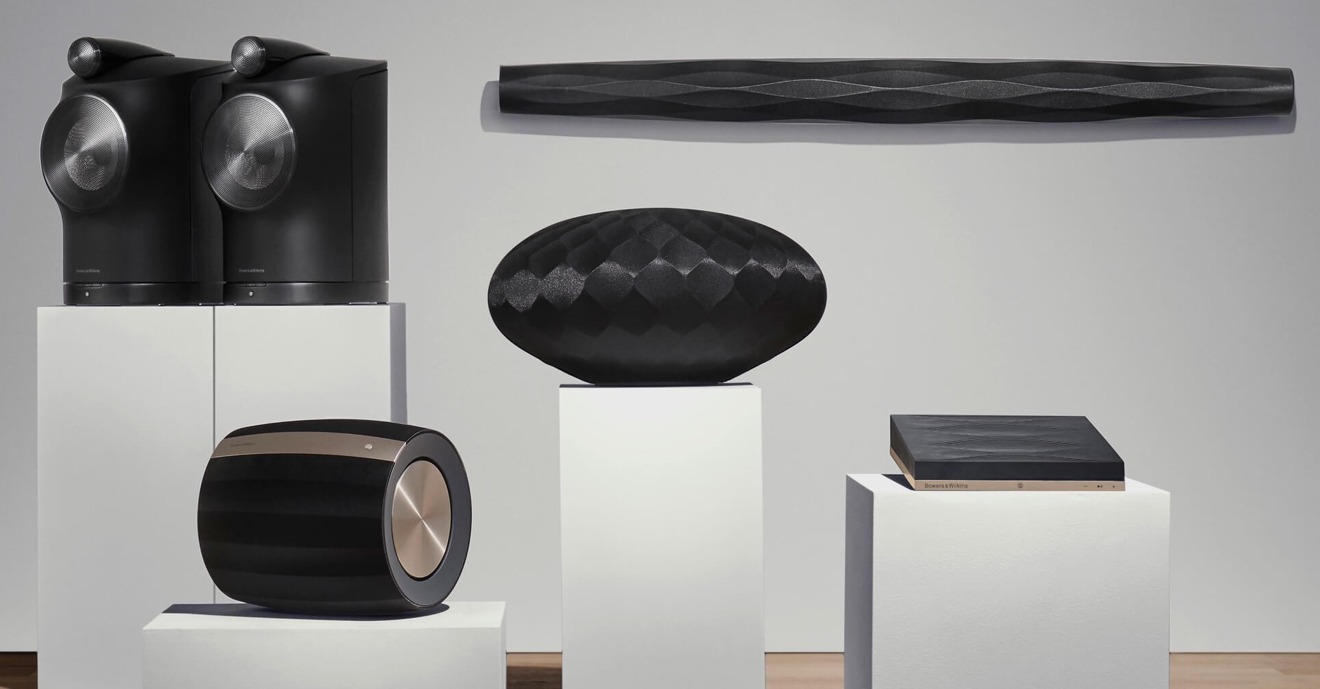 Bowers & Wilkins has launched its Formation Suite of wireless audio products, a collection of wireless speakers that offer high performance sound at the same time as simplified synchronization between outputs, as well as support fro Apple's AirPlay 2 protocol.
The Formation Suite is made up of five products that can work together wirelessly, producing its own mesh network separate from the main home network. Capable of producing 96/24-bit audio resolution, it is claimed the speakers offer twice the fidelity of its main rivals, with a denser, richer sound.
The core of the system is the Formation Bar, which includes nine optimized drive units fr a "wide soundstage" when used with a large television. The Formation Duo are speakers that use the same carbon-domed tweeter-on-top technology and Continuum cone driver as the company's other wired speakers, but in a wireless form factor.
The Formation Wedge is a 120-degree elliptical speaker with dedicated full-range stereo sound, while the Formation bass includes opposed drivers, powerful amps, and a dynamic EQ to support the other speakers. The last section, Formation Audio, ties the entire system together while also connecting traditional passive audio sources to the mesh network.
Boasting a streamlined interface, the system takes a short time to set up initially, while at the same time making it as easy as possible to maintain. Using "Perfected speaker synchronization," the speakers have a synchronization of one microsecond, allowing for all speakers to play music correctly with minimal perceivable lag.
Along with its own Wi-Fi connectivity between speakers, the system can also connect over Wi-Fi to a home network for streaming audio, as well as over Bluetooth. Support for Spotify Connect and AirPlay 2 is also available, with the latter allowing it to be used to play content streamed from Apple's ecosystem of devices.
The suite starts from $899.99 for the Formation Wedge, rising to $999.99 for the Formation Bass, $1,199.99 for the Formation Bar, and $3,999.99 for the Formation Duo. The Formation Audio costs $699.99.