Intel refreshes H-series processor used in 2018 MacBook Pro, still 14nm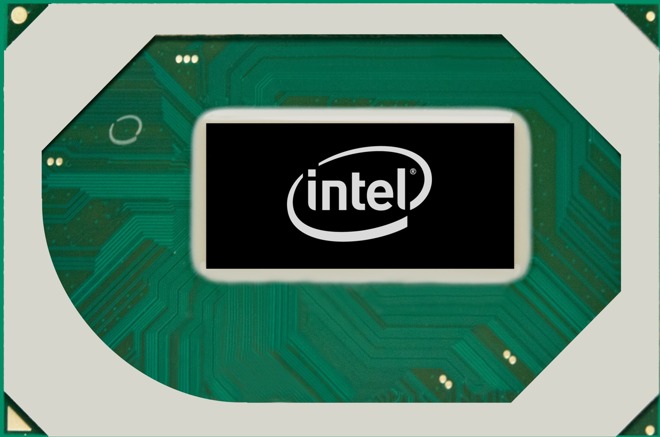 Intel has refreshed its H-series processor line that was used in the 2018 MacBook Pro with a collection that boasts one eight-core processor capable of a 5GHz clock speed, but one that is also continuing to use the aging 14-nanometer production process.
The H-series Intel Core Mobile processors consist of six chips, including two Core i9 models, two Core i7, and two Core i5. While there are varying core counts and clock speeds, all of the processors have a Thermal Design Power of 45, making them useful for temperature-constrained notebooks like the MacBook range, as well as support for two channels of DDR4-2666 memory, and support for Intel Optane.
At the high end are the Core i9-9980HK and the Core i9-9880H, with base clock speeds of 2.4GHz and 2.3GHz respectively, rising to 5.0GHz and 4.8GHz under Turbo Boost. Both have eight cores and 16 threads, 16MB of Smart Cache, and take advantage of Intel's Thermal Velocity Boost feature, but the i9-9980HK is also the only one in the entire range to ship unlocked.
The mid-tier Core i7 is made up of the Core i7-9850H and Core i7-9750H, a pair of chips that are quite similar in having a base clock of 2.6GHz, six cores, 12 threads, and 12MB of Smart Cache. Where the two differ are under boosted clock speeds, with the i7-9850H achieving 4.6GHz to the other's 4.5GHz, and though it isn't fully unlocked, the i7-9850H is partially unlocked.

At the bottom end of the table are the Core i5-9400H and i5-9300H, quad-core processors with eight threads and 8MB of Smart Cache. The i5-9400H has base and boosted clocks of 2.5GHz and 4.3GHz respectively, while the i5-9300H rounds off the list with a base clock of 2.4Ghz and a boosted clock of 4.1GHz.
According to Intel, the new mobile chips are ideal for content creators wanting to edit and transcode 4K video, as well as for gaming. It is claimed the group offers up to 33 percent better performance overall compared with a three-year-old PC, as well as up to 28 percent increased responsiveness, and continuous performance optimization with Intel Dynamic Tuning.
There is also support for Intel Wi-Fi 6 AX200, which is said to offer up to 75 percent latency reduction and three times the throughput of an 802.11ax-based setup, when paired with a suitable router.
The new processors are starting to ship from Tuesday in notebooks from a number of major vendors, including Acer, ASUS, Dell, HP, Lenovo, and MSI. It is unclear if Apple will adopt some of the processors in the range in its MacBook lineup at this time, but the group seem to be fairly suitable candidates.
While the chips promise better speed and performance overall, Intel is continuing to develop its mobile processors under a 14 nanometer-based process, rather than opting for a die shrink. It has released some processors using a 10-nanometer process, in 2018, and has also rebuffed claims development of the fabrication process has been abandoned completely.
In January, Intel teased its 9th-generation desktop processors, again using the 14-nanometer process, but at the same time it showed off its first "Ice Lake" 10-nanometer processor, which it anticipated putting out by the 2019 holiday season.
It is possible that Apple could move away from Intel chips for its Macs entirely, switching over to its own ARM-based processors as early as 2020. Meanwhile, Apple is using chip foundry partner TSMC to create A-series chips using a 7-nanometer process, and could shift down to a 6-nanometer process for the A14 in 2020.