Intel's first 10nm 'Cannon Lake' processor with 32GB LPDDR4 RAM support ships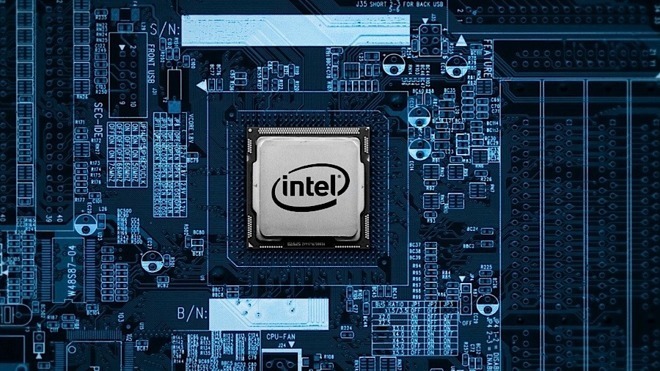 Details about the capabilities of Intel's "Cannon Lake" processors have finally surfaced, and the chip family will ultimately allow Apple to add a 32-gigabyte RAM option to its MacBook and MacBook Pro lines.
Chinese retailer listings for the Lenovo IdeaPad 330 notebook reveal it uses a new processor, identified as the Core i3-8121U, reports Ars Technica. The related listing in Intel's Ark site confirms it to have been produced under a 10-nanometer process, and was launched in the second quarter of 2018.
A dual-core processor with four threads, the Core i3-8121U has a base clock speed of 2.2GHz, rising to 3.2GHz under Turbo Boost, and 4MB of cache. The use of i3 in the name means it is one of the lower-specification chips in the 8th-generation range, and the 15-watt thermal design point (TDP) indicates it would be best suited for use in notebooks.
Importantly, the Core i3-8121U is noted as having support for DDR4-2400 and LPDDR4/x-2400, and a maximum supported memory of 32 gigabytes from a maximum of two memory channels. This effectively means Apple could use similar Cannon Lake processors in its MacBook lines and use up to 32 gigabytes of memory, instead of the usual maximum of 16 gigabytes.
The current MacBook Pro generation is limited to using up to 16 gigabytes of RAM partly due to the Intel processors used not including native LPDDR4 support. Rather than adding a new RAM controller with DDR4 support in the short term to enable 32GB of memory to be usable, it seems that Apple has instead decided to wait until native LPDDR4 support is available to avoid adding this extra controller.
Despite the inclusion, it is unlikely that Apple would specifically use the Core i3-8121U in its products. Aside from being one of the slower chips in the upcoming range, Intel Ark doesn't appear to include any reference to an integrated GPU, suggesting it doesn't include integrated graphics at all and instead would need to be accompanied by a discrete GPU.
While Apple does offer MacBook Pro models with a discrete GPU, these are usually paired with a high performance processor. Though such a low-powered processor would be useful in the cheaper MacBook or MacBook Air, these also rely on using integrated graphics, with no discrete GPU option available at all.
Cannon Lake stands to offer the usual performance improvements and reduced power consumption accompanying die shrinks, including the move from 14nm to a 10nm process in this case. This typically is useful for notebook and tablet producers, due to the potentially lower heat generation and battery usage compared to previous processor releases.
It was revealed in April that Intel was planning to concentrate its efforts on shipping 14nm processors this year. While confirming some 10nm processors would ship this year, Intel advised it would instead shift high-volume manufacturing using the process into 2019, in order to work on improving chip yield ahead of mass production.
While Cannon Lake potentially offers the best possible upgrade for the MacBook line, there are still some other chip candidates Apple may be considering to use in a MacBook refresh, albeit those without support for LPDDR4 RAM. Suitable processors announced in April include the Core i9-8950HK, a hexa-core processor with a base clock speed of 2.9GHz, 4.8GHz under Turbo Boost, and the same 45-watt TDP as the quad-core 2.8GHz Core i7 Apple uses in the entry-level 15-inch MacBook Pro.