Intel officials believe that ARM Macs could come as soon as 2020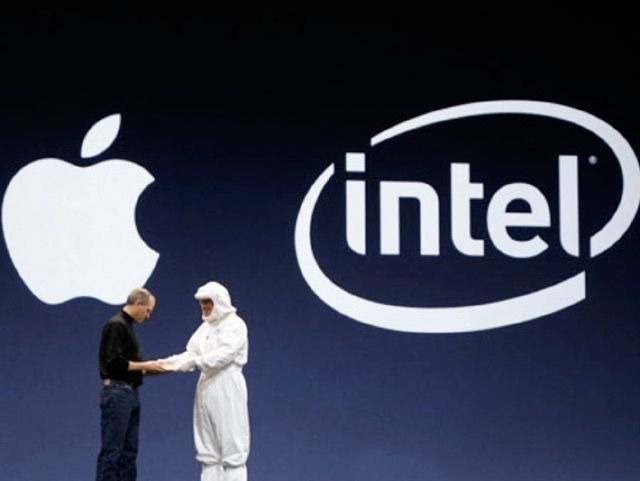 While a possible shift to an A-series processor in a Mac has been rumored for some time, a new report claims that Intel is certain that it is coming, and soon.
According to what is mostly a roundup of recent news on Axios, Intel officials have privately told the venue that they "expect such a move as soon as next year" — meaning 2020. Cited as further evidence is the report from Wednesday about Apple's "Project Marzipan" potentially being extended in the 2019 WWDC, as well as the debut of the frameworks at the 2018 WWDC.
Apple has convinced its devout to shift to new hardware architectures in the Mac itself twice, once with 68000-series to PowerPC processors, and again from PowerPC to Intel. But, it's actually hurdled the potential marketing nightmare of large shifts for users many times.
Any ARM shift won't be immediate, and won't span the entire product line in one fell swoop. It will likely start on Apple's low-end, like the MacBook and possibly a Mac mini migration. Additionally, Microsoft has Windows on ARM now, with a 32-bit software compatibility layer, so virtualization or even Windows on top of one of these new machines isn't out of the question — but isn't likely at launch.
Supply chain rumors of a shift started before "Project Marzipan" was unveiled, with industry sources claiming as early as September 2017 that Apple was actively trying to cut back on dependence on Intel in regards to the MacBook or MacBook Pro. The account claimed that Apple was looking to leverage ARM processors, such as the A-series of chips currently found in the iPad and iPhone for future models.
Since that original report from the supply chain, Ming-Chi Kuo has chimed in saying that he expects the shift to begin in 2020 or 2021. A "Project Kalamata" has also been discussed, with prototypes of the device from Pegatron said to utilize a touchscreen, SIM card slot, GPS, compass, and a water resistant housing — suggesting a different form-factor entirely than the MacBook Air or MacBook.
At the same time as these rumors erupted, Apple shipped the A11 Bionic processor. That processor has a single-core processor speed of 4205, with a multi-core speed of 10122. The results are very similar in performance to the 2016 and 2017 i7 MacBook Pro for single-core performance, and the multicore performance of the original 15-inch MacBook Pro with Retina Display from 2012.
Apple's A12 has been released since, with benchmarks for it on a par with processors used in notebooks and computers, and within striking distance of the best desktop CPUs, depending on workload.