Intel rebuffs claims that 10nm chip fabrication process has been abandoned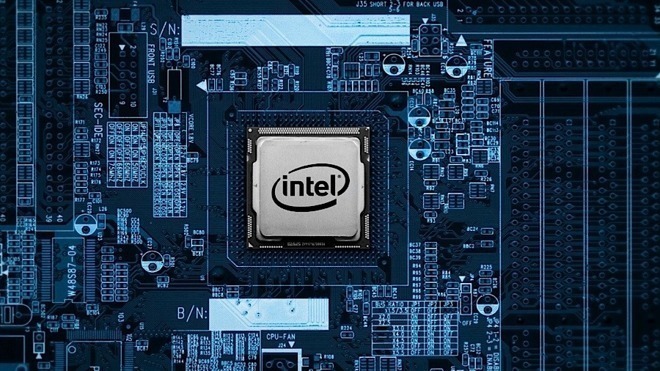 A report claims Intel is giving up on its 10-nanometer process for chip production after enduring numerous delays and yield issues over the last few years, with Intel already declaring it as "untrue" and that it is continuing to make "good progress" on the process.
According to sources of a report within Intel, the company has effectively killed off its struggling 10-nanometer production process. Very few details are offered about the supposed termination of the node's development, with the only information provided by company moles is "the process is indeed dead."
The report by SemiAccurate has been refuted by Intel, with an official tweet calling media reports on the 10-nanometer process's demise as false. "We are making good progress on 10nm," the tweet states, with yields said to be improving at a rate declared by the chip producer during its last earnings report.
The rumor is likely to be either firmly confirmed or denied during Intel's financial results occurring on Thursday.
Media reports published today that Intel is ending work on the 10nm process are untrue. We are making good progress on 10nm. Yields are improving consistent with the timeline we shared during our last earnings report.

— Intel News (@intelnews) October 22, 2018
SemiAccurate claims the termination of the current 10-nanometer process would be good for Intel, calling it "the first adult decision we have seen from the company in several years." In reasoning this, it points to timetables in the Q1 2018 earnings being shifted around, and references to "hyperscaling" from early 2017 that were supposedly an excuse to for a timetable slide from that time.
A sudden shift of the product timeline to give up on its existing work on the process is seemingly unlikely for Intel to make, considering the amount of effort and resources that have been consumed in its development so far. It would also be a major move that would be unlikely to be performed under the watch of interim CEO Bob Swan, rather than a fully fledged CEO.
The decision would also go against what was brought up during a "Supply Update" by Swan at the end of September, where he mentioned the company was "making progress" with yields improving and volume production still anticipated for sometime in 2019. "Cannon Lake," the generation meant to include chips using the 10-nanometer process, has so far consisted of just one processor made with the process.
While Intel has endured repeated delays in 10-nanometer chip production, one that was supposed to have been introduced in 2016, the firm is now working to keep up with demand for its processors made using a 14-nanometer process. Along with increasing investment in chip manufacturing sites around the world, Intel is also reportedly outsourcing some of its 14-nanometer production to rival TSMC, including its H310 and other 300-series chipsets.
Cannon Lake is also expected to provide a number of benefits to MacBook Pro users in the future, if Apple elects to use the processors, due to their support for LPDDR4 memory. The 15-inch MacBook Pro refreshed in July includes a 32GB RAM option, but only after Apple redesigned the system to use DDR4 memory, but a processor supporting LPDDR4 would allow for the use of the less power-hungry memory, increasing battery life.