Intel promises 10nm chips still coming, despite being years late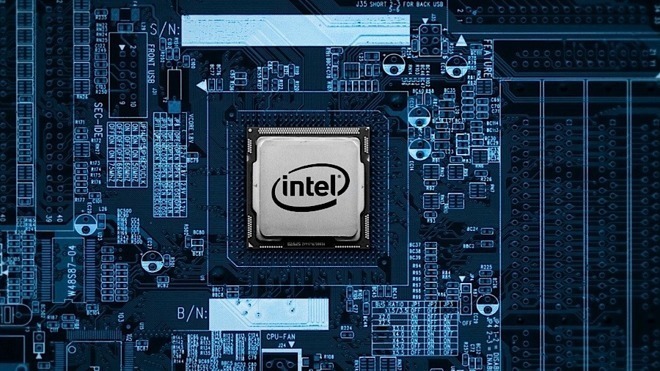 An open letter from the interim CEO of Intel advises some progress is being made for its 10-nanometer processors, but volume production of chips using the process will still wait until 2019, alongside a notice of $1 billion in 14-nanometer production investments and a warning it will also be prioritizing production of high-performance chips over processors for entry-level devices.
Intel CFO and interim CEO Bob Swan's "Supply Update" starts by noting the growth of the processor industry, highlighting the 25 percent increase in its data-centric business in the first half of 2018, as well as 43 percent growth in cloud revenue. The PC industry as a whole is also improving, referencing a Gartner report advising second-quarter PC shipments grew globally for the first time in six years.
"We now expect modest growth in the PC total addressable market this year for the first time since 2011," writes Swan, "driven by strong demand for gaming as well as commercial systems."
The uptick in the PC market also introduces a challenge to Intel, applying pressure to its factory network. To cope, production of Xeon and Core processors will be prioritized to "serve the high-performance segments of the market," which would likely include Apple's Mac and MacBook lines.
At the same time, the prioritization is warned to cause supplies of processors for entry-level systems to become "undoubtedly tight." Even so, the company believes it has enough of a supply that it will be able to meet its full-year revenue outlook.
In answer to the "challenge," Intel are taking a number of steps to capitalize on these increases, including the investment of a record $15 billion in capital expenditures in 2018, up $1 billion from last year's spending. Part of this includes an investment into its 14-nanometer manufacturing sites in Oregon, Arizona, Ireland, and Israel, which is intended to increase supply of chips from those facilities.
A report from earlier in September claimed Intel was outsourcing some of its 14-nanometer production to TSMC, including the H310 and other 300-series chipsets. It was alleged Intel is short of meeting 14-nanometer processor demand "by as much as 50 percent," with outsourcing being one of a number of solutions.
The billion-dollar investment into its own sites will certainly help improve its own production, but it may take time for the sites to be upgraded to meet demand. Outsourcing remains a viable short-term solution for Intel until the investment pays off.
It is suspected the cause of the 14-nanometer supply crunch is due to Intel's continued delays in moving to 10-nanometer chips. Mass production for chips made under the process was originally expected to commence in 2016, but it has repeatedly been put off over yield issues, and is currently expected to occur at the end of 2019.
Swan offers a brief update about the 10-nanometer chips, advising the company is "making progress," with yields improving and volume production still anticipated for sometime in 2019.
Under the name "Cannon Lake," the 10-nanometer processors offer a number of benefits, but for MacBook Pro users it represents a potential memory expansion. While the 15-inch MacBook Pro was updated in July to include a 32GB RAM option, Apple did so by changing the design from using LPDDR3 memory to allow it to run the more power-dependent DDR4 memory, while continuing to use LPDDR3 on the 13-inch model and limiting it to just 16GB of RAM at maximum.
The Cannon Lake generation of processors all include LPDDR4 compatibility, a type of memory that is less power-hungry compared to DDR4, making it ideal for use in MacBooks.
So far, Intel has released only one processor in the Cannon Lake range, and even then with limited supply. The Core i3-812U is a dual-core chip with a 2.2GHz base clock speed, boostable to 3.2GHz, and a notebook-friendly 15-watt thermal design point.
Apple's iPhone A12 Bionic chip is using TSMC's 7nm process.