Qualcomm's share price expected to continue rising following Apple settlement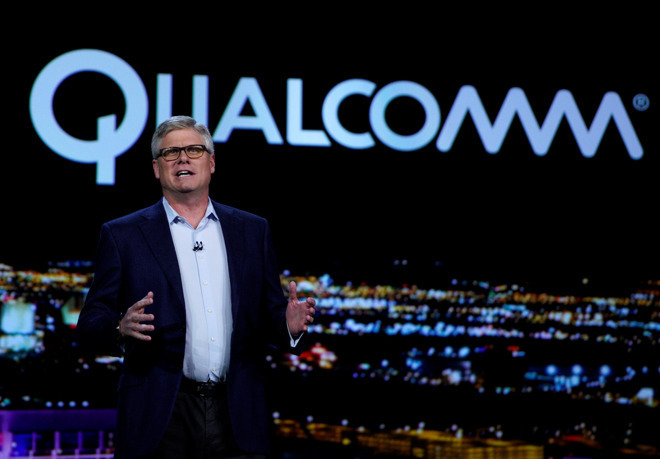 AppleInsider is supported by its audience and may earn commission as an Amazon Associate and affiliate partner on qualifying purchases. These affiliate partnerships do not influence our editorial content.
Qualcomm's share price still has some space for growth following the surprise settlement with Apple, Morgan Stanley suggests, with the price potentially able to grow by another 15% due to both supplying Apple with modems and being a central figure in the creation of 5G networks.
Last week's settlement between Apple and Qualcomm to end a series of patent licensing and infringement lawsuits is thought to have been an overall win for the chip maker, with it gaining favorable licensing terms from the iPhone maker as well as supplying modems and receiving a one-time payment of an undisclosed amount.
While Qualcomm's share price rose quickly in the wake of the announcement, seeing it go up by about 20% on the day itself and continuing to climb, Morgan Stanley advised in an investor note seen by AppleInsider it could go higher. The market has seemingly not yet adjusted the price of the stock, with Morgan Stanley believing it could rise another 15%, to a target price of $95.
Terms of the agreements were not revealed by either company, but it is speculated Apple may be paying between $8 and $9 per iPhone to Qualcomm for licensing. The one-time payment is also thought to be in the region of billions of dollars.
"The Apple agreement structure is very consistent with what we thought it should be," Morgan Stanley writes, "However, we were very surprised that Apple chose to settle now and return to what we estimate had been roughly the status quo, instead we had expected that Apple would wait to see if the courts would have it more negotiating leverage."
As a major proponent for 5G, Qualcomm's position is thought to be one of the reasons why Apple capitulated in a settlement, in order to have 5G modems available for a future iPhone model.
"We think Qualcomm's new horizons in 5G opportunities are relatively cheap/free options post-Apple settlement," suggests the firm, adding "Qualcomm enjoys a range of under-appreciated options outside handsets that have the potential in the long run to make Qualcomm perhaps the largest semiconductor company in the world."