Apple's will to 'hurt Qualcomm financially' illustrated by Qualcomm's opening statement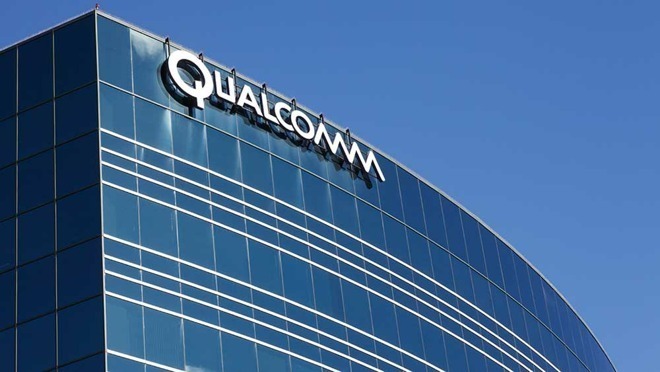 Slides of Qualcomm's opening arguments against Apple have been published, exposing more detail of Apple's long plan to hurt Qualcomm financially to force reduced modem chip payments.
On April 19, documents surfaced showing Apple wanted to reduce its Qualcomm patent licenses for some time, but decided to only sue Qualcomm in January 2017. The documents also alluded to a goal to "reduce Apple's net royalty to Qualcomm," a strategy to "hurt Qualcomm financially," and to put its licensing model at risk.
A new document published on Wednesday showing the slideshow for Qualcomm's legal team presses the accusations of foul play further, illustrating not only extracts from documents highlighting Apple's intentions, but also how Apple praised the company.
Apple and Qualcomm announced they had settled just as the trial was about to begin, giving no real chance for details of Qualcomm's opening statement to be made public. As well as a new licensing agreement and a one-time payment, it is speculated Apple paid somewhere in the region of $6 billion to Qualcomm, and agreed to pay up to $9 per iPhone produced.
The presentation is headed up by a statement from a contract, titled "Apple Breached BCPA Section 4," advising Apple "shall not knowingly take (or continue taking) any action against or make any demand of any Qualcomm Licensee that prevents, restricts, or discourages such Qualcomm Licensee from which it purchases Apple Devices from complying fully with the terms of such Qualcomm Licensee's QC License Agreement."
An August 2017 document showed how Foxconn admitted its Subscriber Unit License Agreement with Qualcomm was valid. This is followed up by evidence showing Apple apparently requesting its commercial manufacturing partners to stop paying royalty payments to Qualcomm, then other contracts containing language where commercial manufacturing partners are effectively pushed to say and do what Apple wants.
The following documents includes the infamous "Goal: Reduce Apple's Net Royalty to Qualcomm" presentation page from the "Qualcomm Royalty Reduction Plan," another about "Reshaping FRAND" to make "favorable, arms-length 'comp' licenses," and that Apple was "creating evidence" for the lawsuit.
A later example is a presentation slide titled "Create leverage by building pressure," with a bullet point "Hurt Qualcomm Financially."
It is also claimed Apple knew its plan was "tortious interference," and at risk of paying "full royalties (plus any interest, penalties, etc)" if it failed in its plan.
The timing to sue is also reasoned in the Qualcomm document, as it was made after Apple switched to Intel modems to exert "commercial pressure" on Qualcomm, then determined it was beneficial to wait for BCPA and TA agreements expired before suing.
Some slides also take time to show how Apple felt about Qualcomm's patent portfolio. After excerpts where Apple called Nokia's patent portfolio "significantly weaker than Qualcomm's" and that InterDigital "makes minimal contributions to standard," Apple is shown to say Qualcomm "holds a stronger position," has "more significant holdings in key areas," and that the patents "score higher compared to the other, largely non-US based licensors."
An Apple technical accounting memo is also referenced, mentioning "Qualcomm is widely considered the owner of the strongest patent portfolio for essential and relevant patents for wireless standards."