AT&T CEO says faster 5G networks will cost more and be capped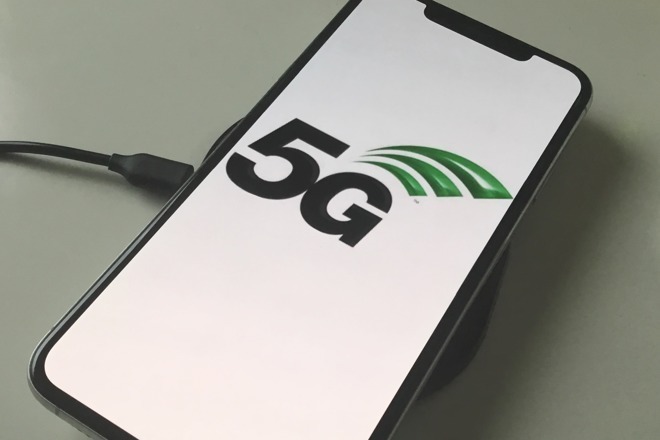 The CEO of AT&T has proposed higher pricing for 5G connectivity, suggesting data plans for the next-generation mobile networks could be closer to that of broadband packages, including both allowances of data and tiered maximum speeds.
The promise of 5G is for consumers to gain high-speed, low-latency data connections for their mobile devices, far above what is offered by 4G LTE-based networks today. The major shift in bandwidth and speed may have also opened up an opportunity for carriers to refine what they offer, AT&T CEO Randall Stephenson suggested during the carrier's earnings call on Wednesday.
Stephenson suggested a system similar to what is currently offered by home broadband plans, reports The Verge, with plans offered at different prices for different speeds. While current data plans don't offer a specific tier of speed outside of having a 4G LTE allowance and 3G when that has run out, the CEO suggested it could be further refined to capitalize on those wanting to have the highest speeds possible.
"I will be very surprised if, as we move into wireless, the pricing regime in wireless doesn't look something like the pricing regime you see in fixed line," Stephenson told analysts. "If you can offer a gig speed, there are some consumers that are willing to pay a premium for 500 meg to a gig of speed, and so forth."
While not immediately applicable to plans, the AT&T chief speculated such a system could be implemented within "two to three years."
At present, mobile networks do not offer tiered speeds outside of the use of different connectivity technologies. Even with speed-based data allowances, such as offered for 4G LTE in many cases, users are simply de-prioritized for 4G data when they reach an allowance, effectively leaving the remaining bandwidth available to other consumers.
A tiered system would require connections to be artificially limited by the carrier, rather than relying on total data usage and general usage by all local users. Such a system could also lead to the situation where a few users may be able to connect to one mast, but cannot use all of the available spare bandwidth at all to speed their connection at all.
The talk of 5G price plans is relatively early, as there is no meaningful cross-US 5G network for mobile use, nor will there be for years. AT&T is slowly working on its own 5G network rollout, potentially creating a nationwide version by early 2020.
Though it has arguably already set up a 5G network in 12 US cities, AT&T's network is not entirely usable by most customers. A Netgear Nighthawk Mobile 5G Hotspot is the only device that can connect to the network, making it useless for customers wishing to place calls from their mobile devices.
While Samsung has teased its vision of a 5G future with one smartphone launch, Apple is speculated to be waiting until 2020 to launch an iPhone with a 5G modem, and could develop its own modem by 2021.