Review: Denon Envaya is a classy and durable Bluetooth speaker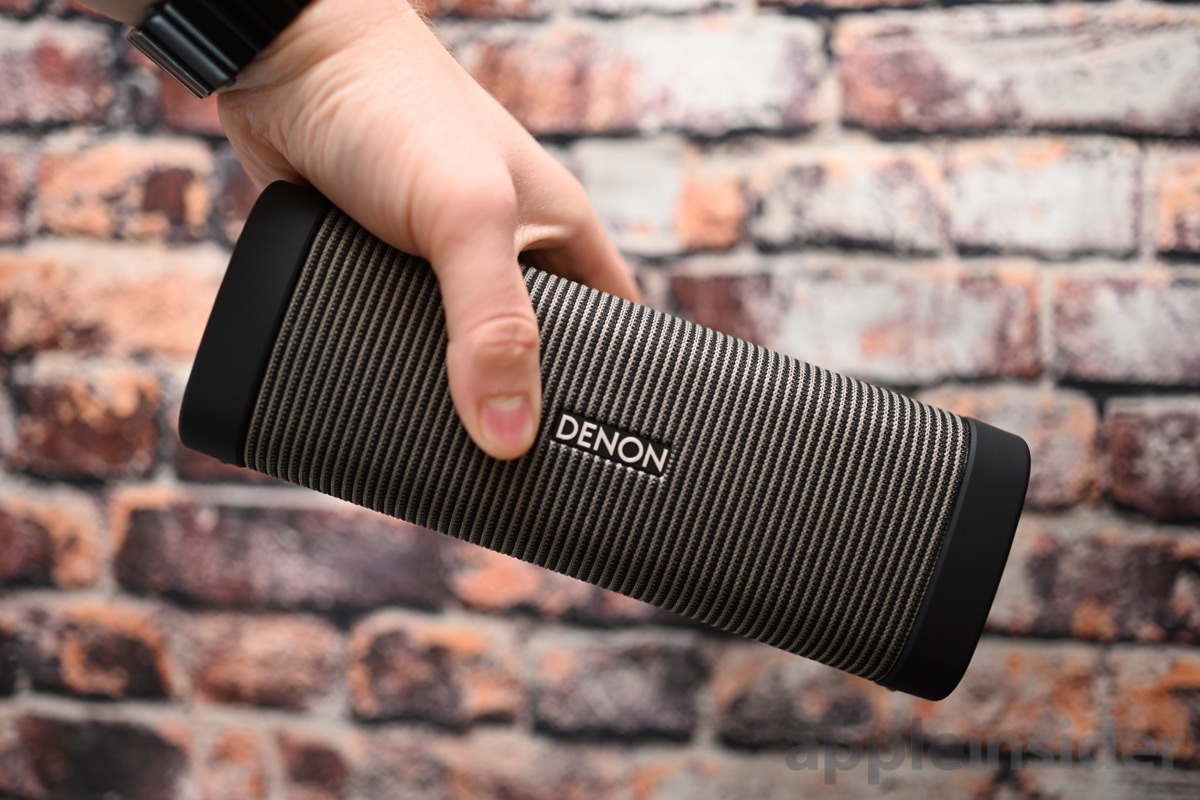 Denon's has gone beyond receivers and headphones with the Envaya — a portable, rugged, water-resistant speaker that is well designed with exceptional sound for its size.
Design and features
Denon has shirked the colorful and plastic-y aesthetic that fills the portable Bluetooth speaker market. Instead, the audio-centric company has opted for a classy, understated exterior made up of a rugged and durable silicone in matte black and a black/silver fabric.
The fabric encompasses the bulk of the Envaya's surface area, with the silicone exposed around either end. One end — the right side if looking head-on — sports the physical controls for the speaker.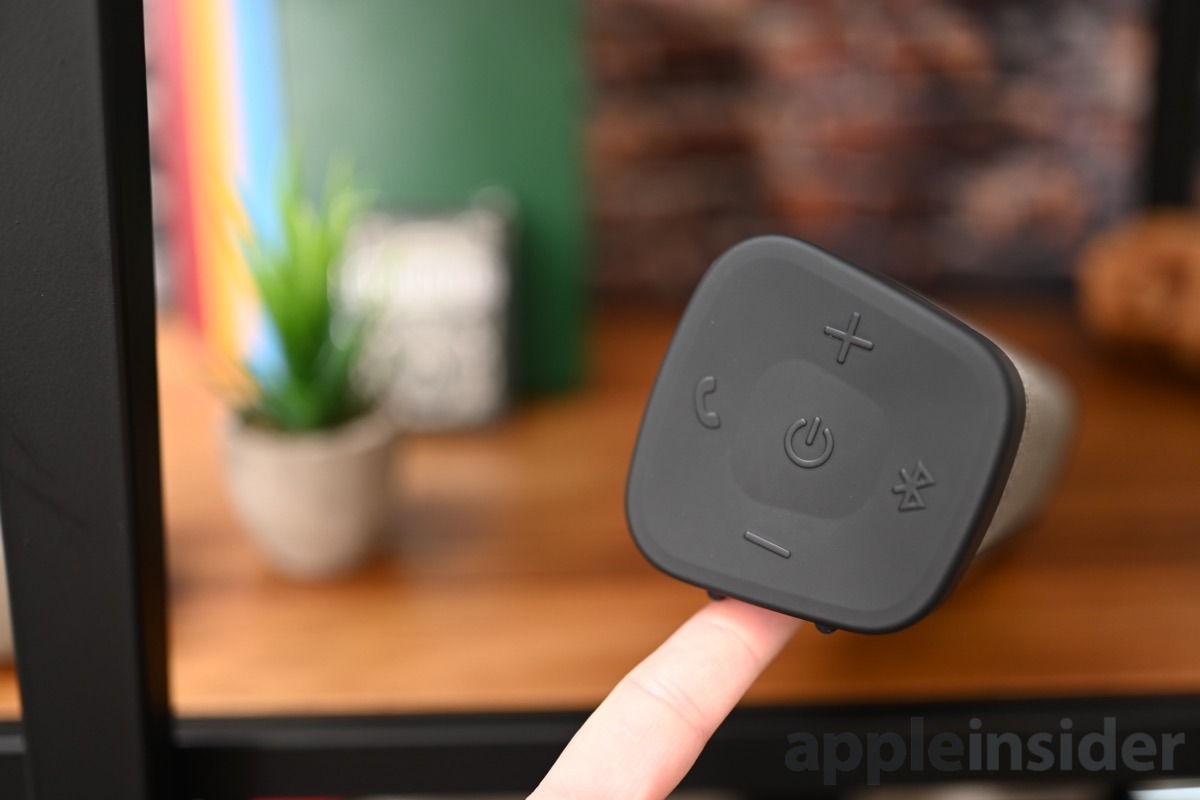 Controls include a power button in the center, with volume increase/decrease above and below it. The answer call button resides to the left and the Bluetooth button is on the right.
Unfortunately, there is very little feedback to these physical buttons, leaving you at times uncertain if they were depressed. A single press of the power button in the center will give you the battery status by way of five LEDs positioned to the right of the front-facing grille.
If you use digital assistants i.e. Siri or Google Assistant, these can be invoked by a long press of the phone button, with the microphones doubling for phone calls. Still, the placement of these buttons to get there in the first place can be awkward.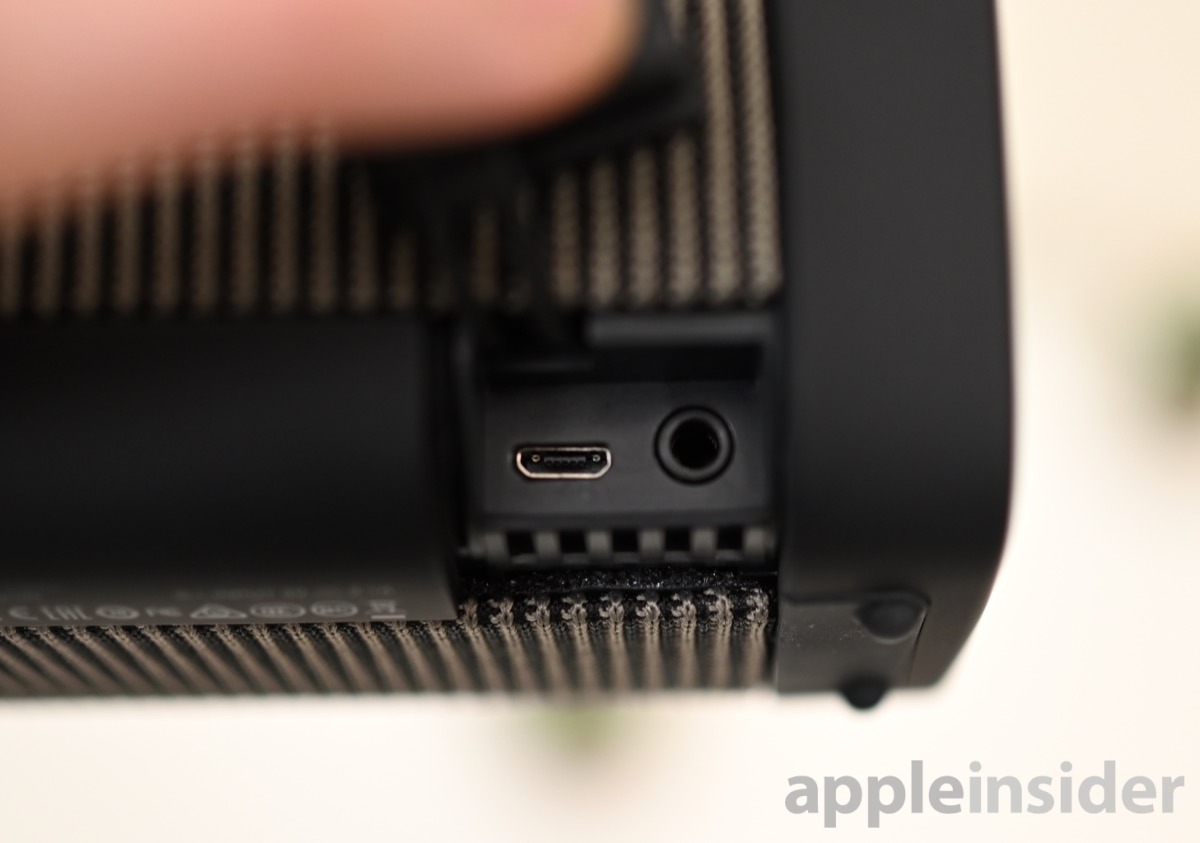 To charge the Envaya speaker, there is a micro USB port on the back which is protected by a rubber door — but again and still, we're looking for USB-C. Battery life is rated for 13 hours, of which we got slightly below when listening at a higher volume. Also behind this door is a 3.5mm audio jack for when you want to go wired.
Denon is taking on the rugged market, which is something we don't normally see with attractive speakers. They either tend to look handsome and lack ruggedness, or are rugged but bulky and colorful — this combines both. And, it can be submerged underwater for up to a meter for 30 minutes.
Audio quality
Aside from looks and common features, the killer feature of the Envaya is the sound quality. When up against other similarly-sized speakers, Envaya shines.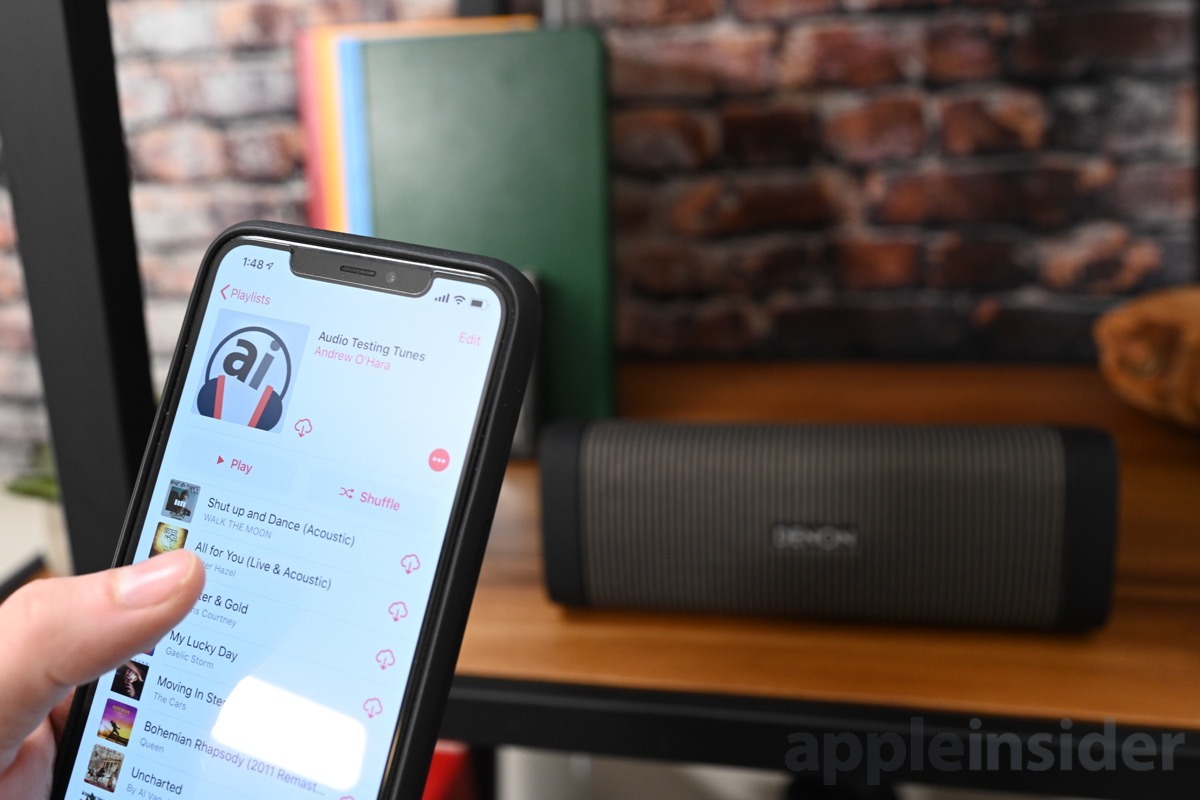 Powering this speaker are dual 52mm drivers, which is on the large size for a speaker of this mass.
As we started jamming out to our popular audio testing Apple Music playlist, we grew to really like the sound the Envaya put out. Bass is deeper than we expected while still in control. At high volumes, we saw no distortion which is a particular pet peeve of ours with flashy portable speakers.
Inside, we were quite happy with the volume in mid-sized rooms though in larger outside venues we still needed a bit more power to fill the open space. Some of our favorite party rock tracks like those from The Killers, Queen, Blink 182 and others were simply fun to listen to.
Even more classical pieces like Gershwin's Rhapsody in Blue were more nuanced than similar speakers in this range. There was more definition in the mids than we would have anticipated.
For a $200 speaker, the sound is on-point.
Listen away
There is lots to love here about the Denon Envaya. Denon clearly knows music and they've brought that to their portable offering. There are two sizes in the Envaya line, the Envaya and Envaya Mini. The smaller of the two lacks some bass, has slightly more brittle treble, and isn't as loud as the larger offering but all is to be expected.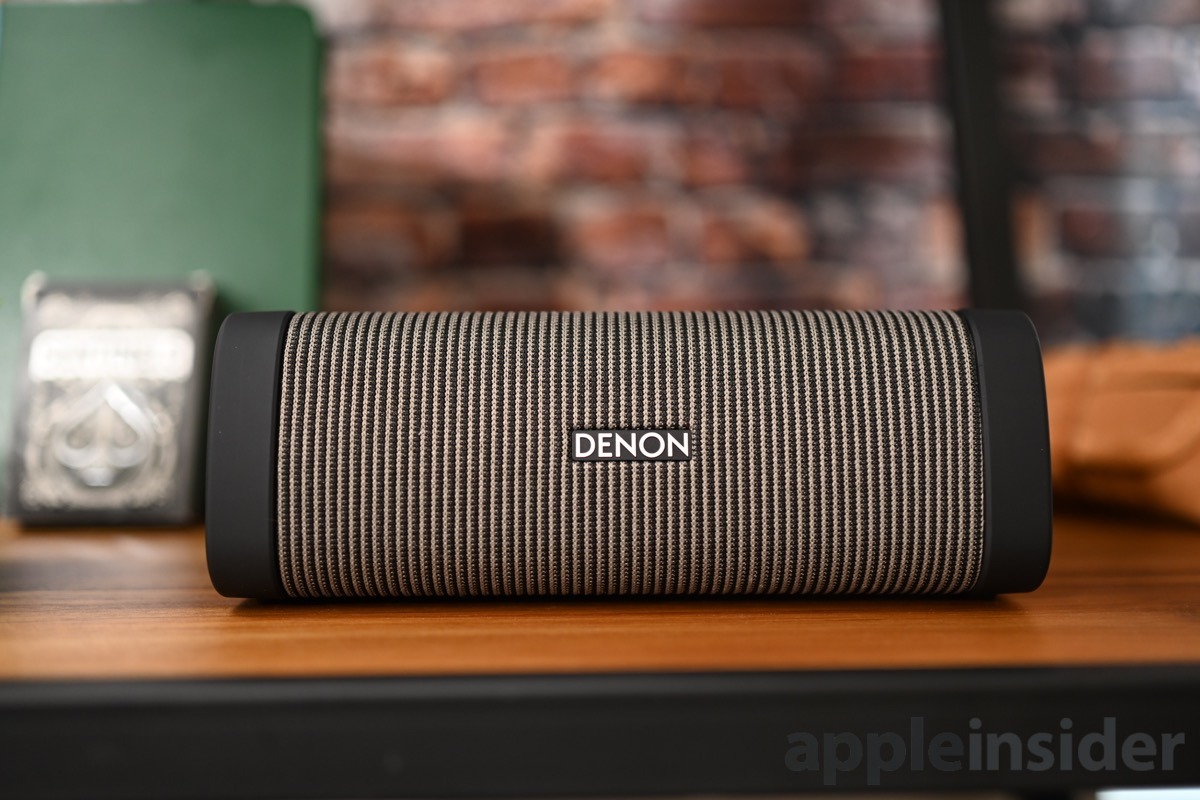 If you want a solid combination of design, portability, and sound quality, the Denon Envaya is worth your consideration. You just have to get over the awkward button placement and lack of USB-C.
Rating: 4 out of 5
Where to buy
You can grab the Denon Envaya portable Bluetooth speaker now off Amazon with Prime shipping for $200 in either all black or black/silver.