Apple's AirPods 2 — One month later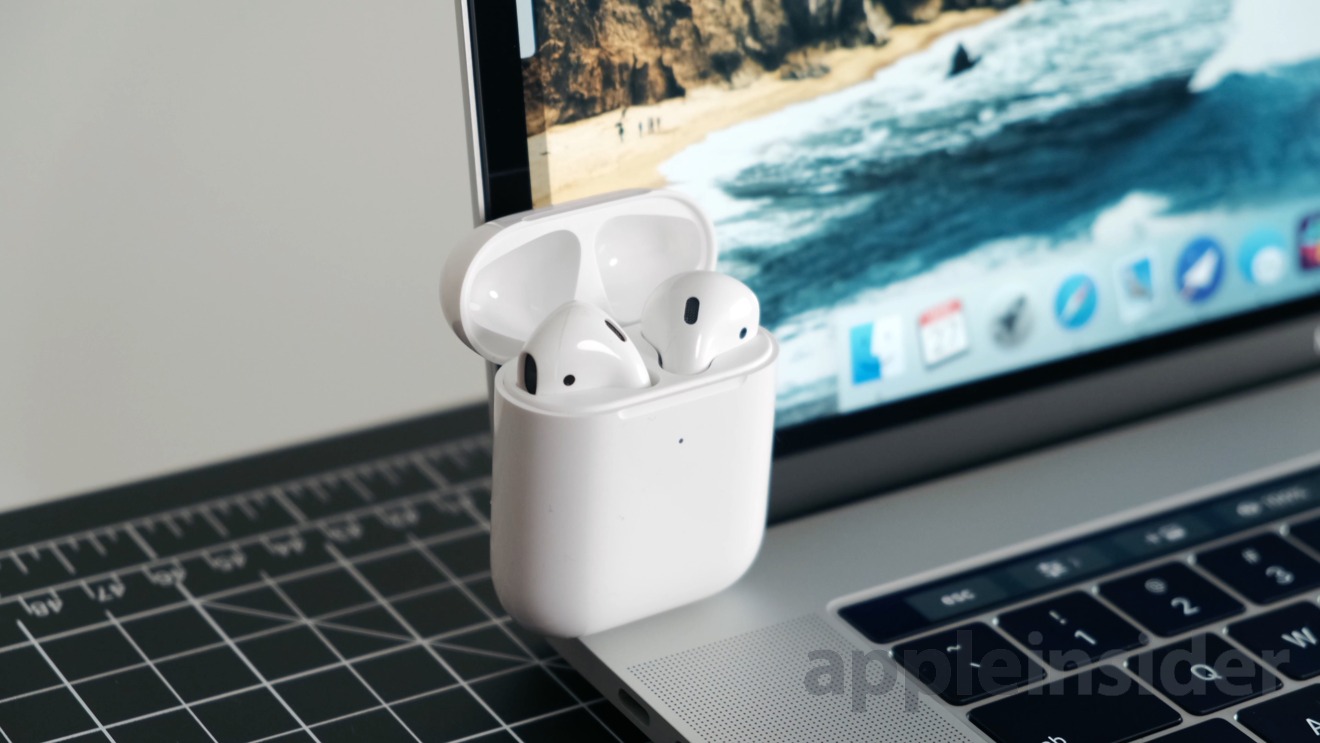 The AirPods are a now-iconic piece of tech that finally received a long-awaited update just weeks ago. AppleInsider has now spent a month jamming out to Apple's wireless earbuds, to see if the upgrade truly was worth the wait.
Goodbye W1, and welcome H1 chip
While there weren't any external design changes with AirPods themselves, the internals got a spec bump. According to Apple, AirPods 2 deliver a faster and more stable wireless connection, which means it's now up to twice as fast when switching between active devices, one and a half times faster connections for phone calls, and 30% lower gaming latency — all thanks to the new H1 chip, replacing the W1 in the first generation. Not only does the H1 improve connection performance, but it will also now allow you to summon Siri hands-free with "Hey Siri."
In our testing, the second gen delivers when it comes to speediness. Switching between our iPad Pro, iPhone, and Mac still isn't instantaneous, but it is far quicker than it was.
In the last month, we've spent dozens if not hundreds of hours watching YouTube videos and a few shows on Hulu with our AirPods paired to our MacBook Pro or iPad Pro as well as streaming via Apple Music. The sound quality is clear, full, detailed enough and there's plenty of bass. Since AirPods aren't in-ear buds like the Galaxy Buds, it doesn't block any outside noise. This is good for situational awareness, but it can be annoying when we're traveling on a plane.
Longer calls, but same battery life
Battery life was a little bit better compared to our first-generation AirPods, but we've also had these original AirPods for over a year now. you can count on four and a half hours of continuous listening, and will sometimes get more.
The new wireless charging case has arrived too, and it's one less cable for us to look for and use when we need to power up our AirPods' case. It's convenient to have wireless charging, but that convenience also costs $79 separately if you have the first generation AirPods, or just bought the AirPods 2 without the wireless charging case, so that's ultimately up to you whether you think that's worth it or not.
For us, though, the wireless case is 100% worth it. The fact that we can just set our AirPods on our wireless charger overnight and have it ready in the morning without the need to plug it in or look for a charger is very nice.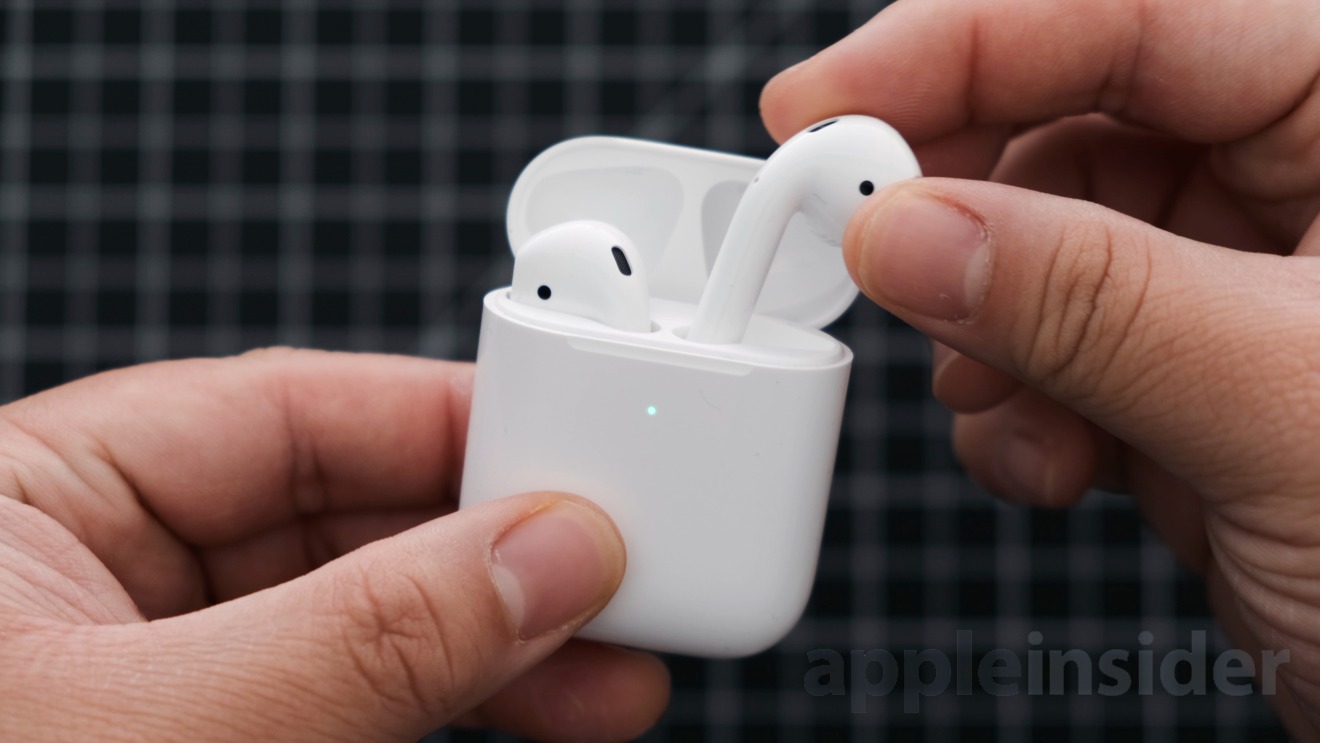 Since the physical appearance of the AirPods didn't change at all, the AirPods still feel the same in our ears as the first version. AirPods still aren't waterproof, so don't even try to submerge these in water. Maybe check out the new PowerBeats Pro if you want something more water resistant.
But, with the H1, you now have the ability to toggle Siri hands-free using your AirPods by saying "Hey Siri." You don't need to pull out your phone to activate it, just say the command and it'll do it hands-free. It's great if you want to call someone quickly, but even better if you use Apple Music to request any song in your library and have it play right away.
With Siri hands-free, we've spent a lot more time using Siri than we did before.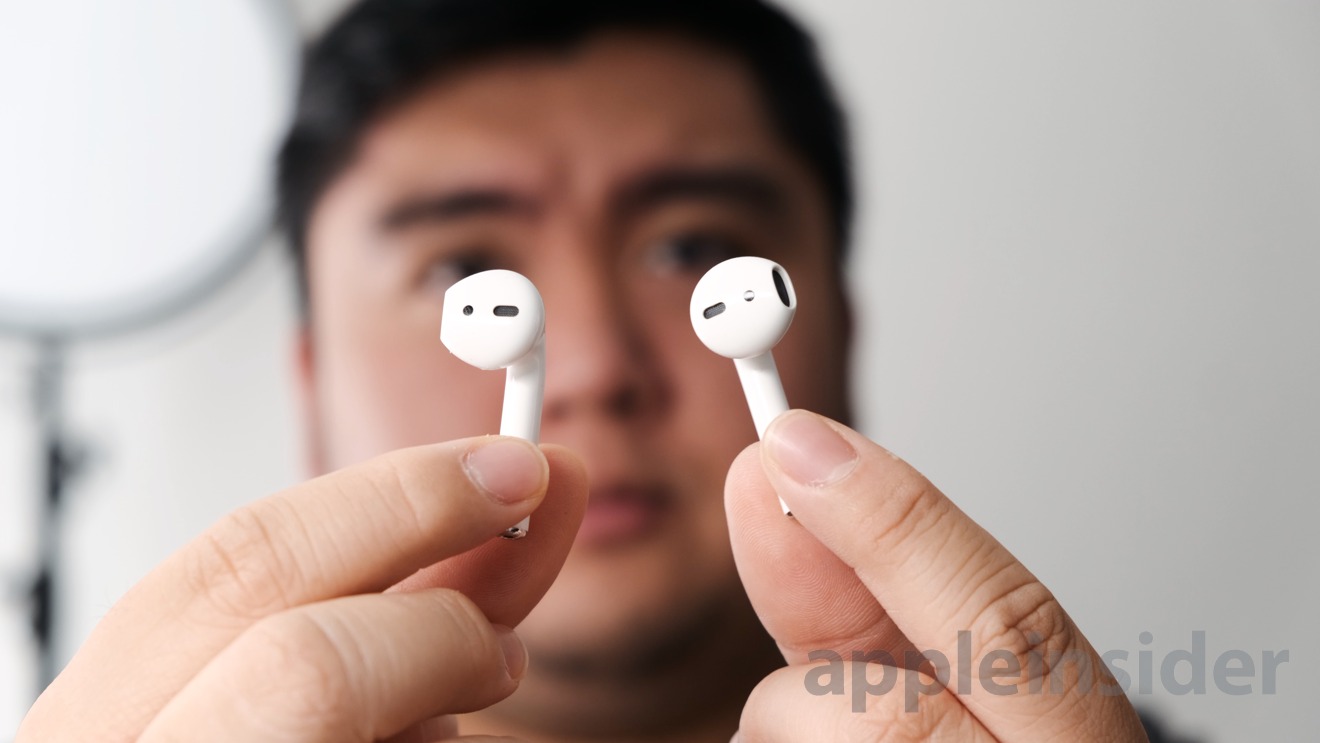 It's an "S" upgrade
Think of it this way — the AirPods 2 is like an S upgrade for iPhone. The overall design hasn't changed, and there are minor internal changes. If you're okay with the first generation AirPods and you don't need the "Hey Siri" function or a faster connection, but still want that wireless charging capability, save your money. Buy the $79 wireless charging case and wait for the next generation of AirPods which will hopefully introduce more new features, a different design that'll fit more people's ears, and a variety of different colors.
We're just not quite sure when that's going to be. Maybe at the end of the year, and maybe not, given that since launch, the AirPods are selling just as fast as Apple can make them — and the new AirPods are the same in that regard.
Where to buy